We are huge Sylvanian Families fans so when I saw the new Baby Castle Nursery set I couldn't wait to get hold of it and test it out. We received it last week and both of my girls have loved playing with it ever since.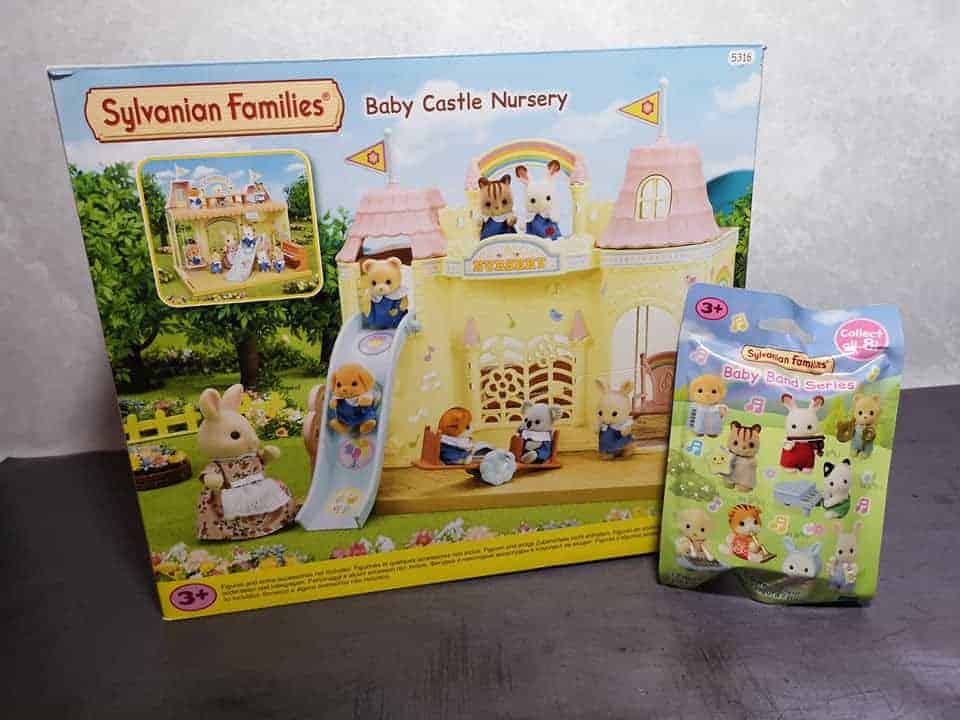 The Baby Castle Nursery doesn't come with any figures so it is a great idea to get some of the new Baby Band surprise packs as these figures are the perfect size for the Nursery.
The nursery can be set up in a few different ways with either more space at the front of the nursery or more space in the nursery depending on how you position the building. You can also use the few items of furniture in different ways. The seesaw can turn into a table with two seats, the slide can be placed coming out of the front of the nursery or as a separate slide.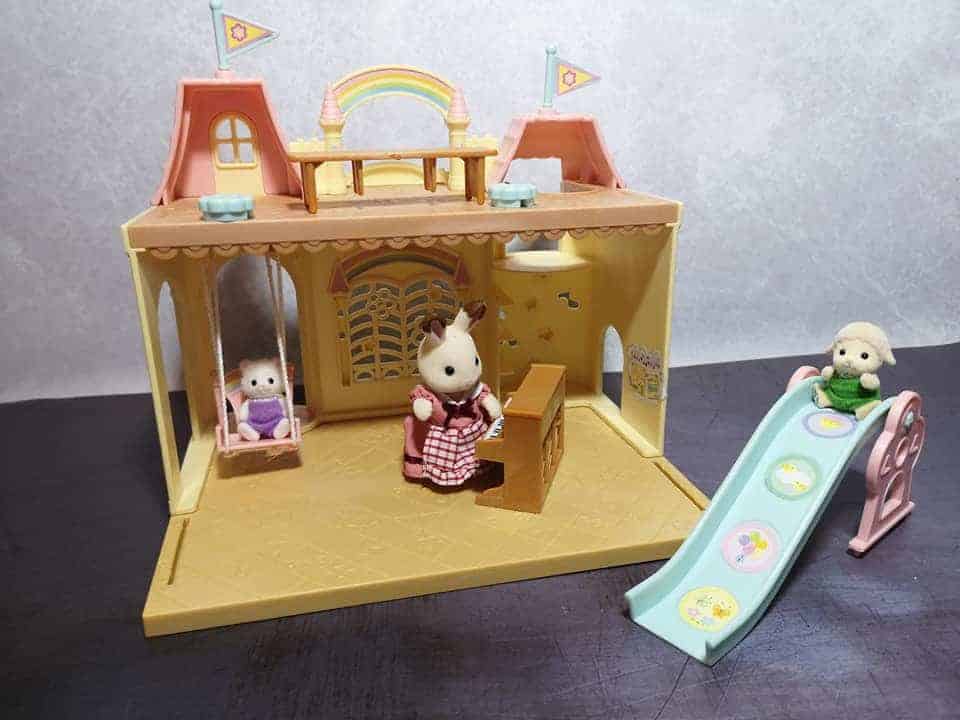 There were a lot of stickers to place on the Baby Castle Nursery including some that can be used to decorate the nursery walls in any way that you like. I am not a lover of having to place stickers on toys but I like the fact there are spare ones for the kids to decorate with.
As well as the Baby Castle Nursery we were also sent a Baby Band Series Surprise pack which included one Baby Band member and instrument. These are very cute and a great way of adding to your Sylvanian Families collection.
Alison really loves the Baby Castle Nursery set and has asked for more of the Baby Band members to add to her growing collection of Sylvanian Families. We now have quite a collection but she still added more to her Christmas list.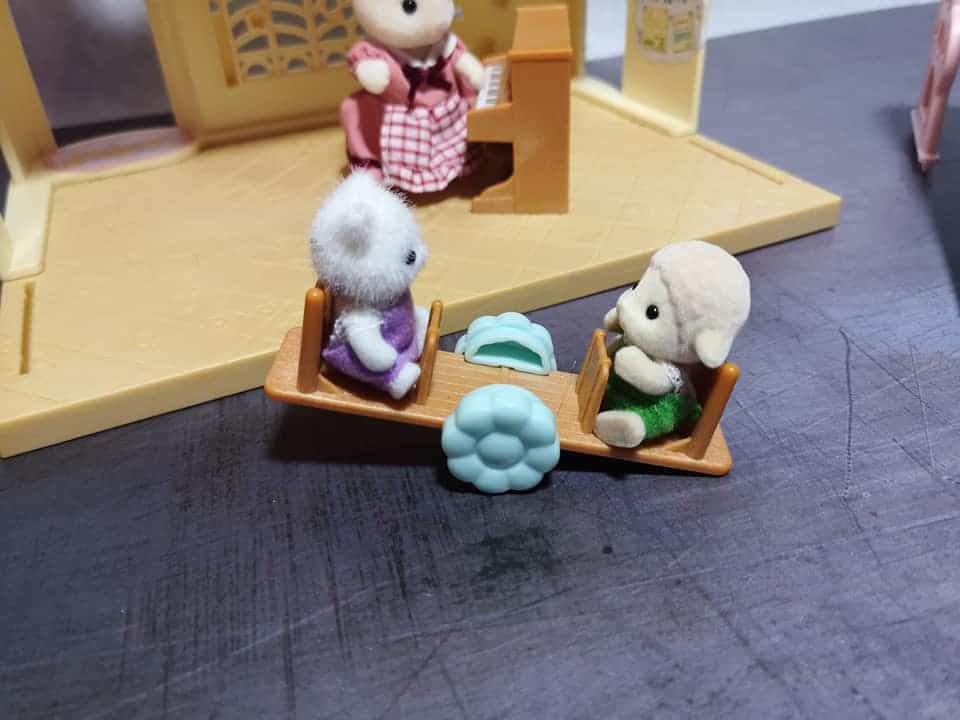 Sylvanian Families is a timeless classic that is played with for years and something that helps to stimulate their imaginations.