At this time of year, when the evenings are dark and the weather is cold all I want to eat is warming comfort food. This usually means that we end up eating a lot of meat. We love to be able to eat a few meat-free days each week but during the winter this becomes a lot harder. One of our favourite comfort food dinners is pie, chips and gravy so I was over the moon to hear that Hollands Pies have launched a new range of vegetarian pies: a new Cheese & Veg pie, Wyke Farms Mature Cheddar Cheese and Onion Pie and my favourite the Vegetarian Mince & Gravy Pie.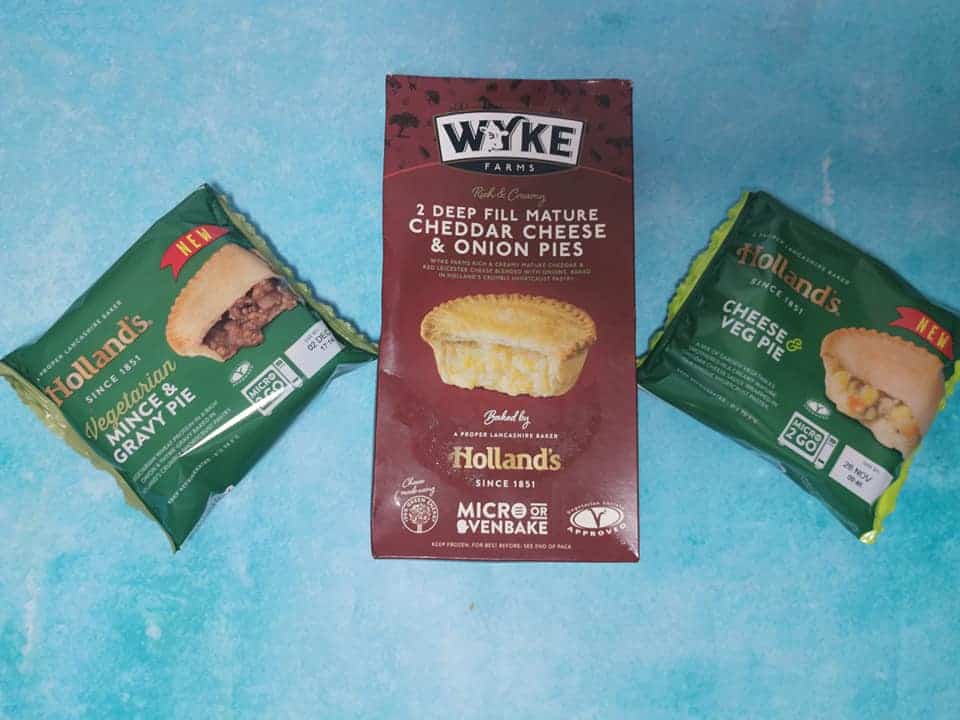 When it comes to comfort food, pies are a great choice for the whole family. As Holland's pies are all single serving you can even choose your favourites and eat different ones for each member of your family. I absolutely love the vegetarian mince and gravy pie and my girls love the Wyke Farms Deep Filled Mature Cheddar cheese and onion pies. I also love the fact that you can microwave them if you want a quick snack or cook in the oven and have as a full dinner.
Did you know that in some areas of the country they even eat Holland's pies inside a barm (bread roll) for the ultimate comfort food snack!
Holland's started as a baker shop in Lancashire in 1851.  They have been baked to a secret traditional recipe, passed down from generation to generation ever since.
I will be honest and say before I moved to Manchester 15 years ago, I had never heard of a Holland's Pie but I am now an avid fan and happy to see them now available all around the country. Holland's Pies are available to purchase through various retail outlets including fish & chip shops and all leading supermarkets in both fresh and frozen varieties. Use the Holland's Pie Finder to see your nearest stockist.
This article is a paid collaboration with Holland's Pies but all thoughts are my own.