Nozstock Festival takes place on 18th to 21st July which means that it is in just over 2 months and we can't wait. We will once again to head to Nozstock Festival on complimentary tickets so we can tell you all about it on our return.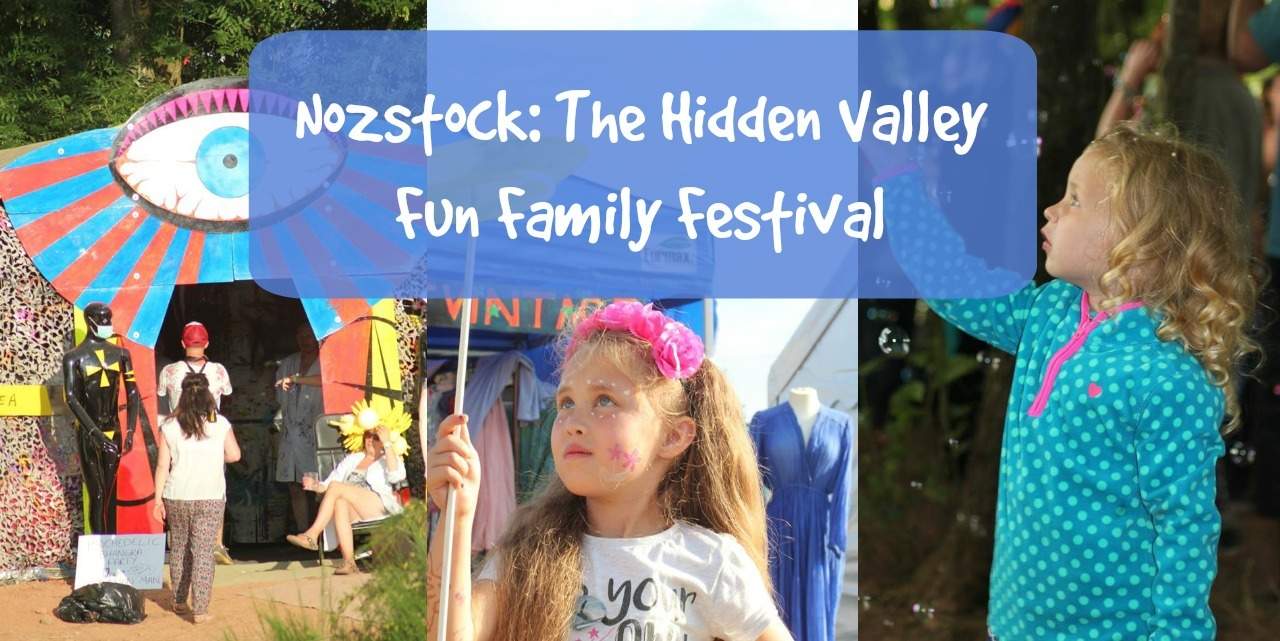 We get offered a lot of festival tickets (and I mean a lot) so we choose which ones we want to visit carefully. There are many reasons why we choose each one and they are usually for very different reasons as well. So why do we choose to return to Nozstock each year? Below are some of our favourite things about Nozstock.
Variety of music
There are a multitude of stages, DJ booths and hidden glens around Nozstock that feature an amazing array of entertainment and music. Whether you want to sit back and enjoy the sunshine listening to some reggae or jump around like a lunatic in the small wee hours of the morning to some house, you will find something that is suitable for you.
It is a festival for everyone
Nozstock is family friendly but it is in no means a family festival. This isn't a festival where you will see the stages full of CBeebies presenters but there is a great family campsite, free kids activities and plenty for them to do. Nozstock understands that just because we have had kids it doesn't mean we have stopped enjoying festivals so they have made the festival accessible to kids whilst ensuring they are still engaging with an older audience.
You can never get bored
We have still not discovered every area of the Nozstock festival site but we love exploring. From The Cabinet of Lost Secrets to The Department of Cultural Affairs, The Coppice to The Wrong Directions Cinema we loved seeing what weird and wonderful entertainment was on and what new things we could find.
They think of the little things
From child-sized toilets to free kids activities, they really have thought about the little things that make a difference to our festival experience. They even have a bottle warmer and baby changing facilities if your kids are really little.
They think about the environment
Nozstock has a range of initiatives in place that help to make it greener, from an eco bond where you can pick up rubbish to get your money back, clean campsite judges, reusable cups, no plastic straws and biodegradable plates and cutlery. They have so many green initiatives going on that they even have a whole page on the website explaining them all.
So there you go 5 reasons we go back but really there are so many more and we are counting down the days before we return to the farm for another weekend of festival fun.