My first foreign holiday was to one of the Greek islands and I fell in love, not just with the island but with the food, the people and the culture. Ever since then we have visited a few different Greek Islands on our travels and although they have some similarities they all have things about them that make them special.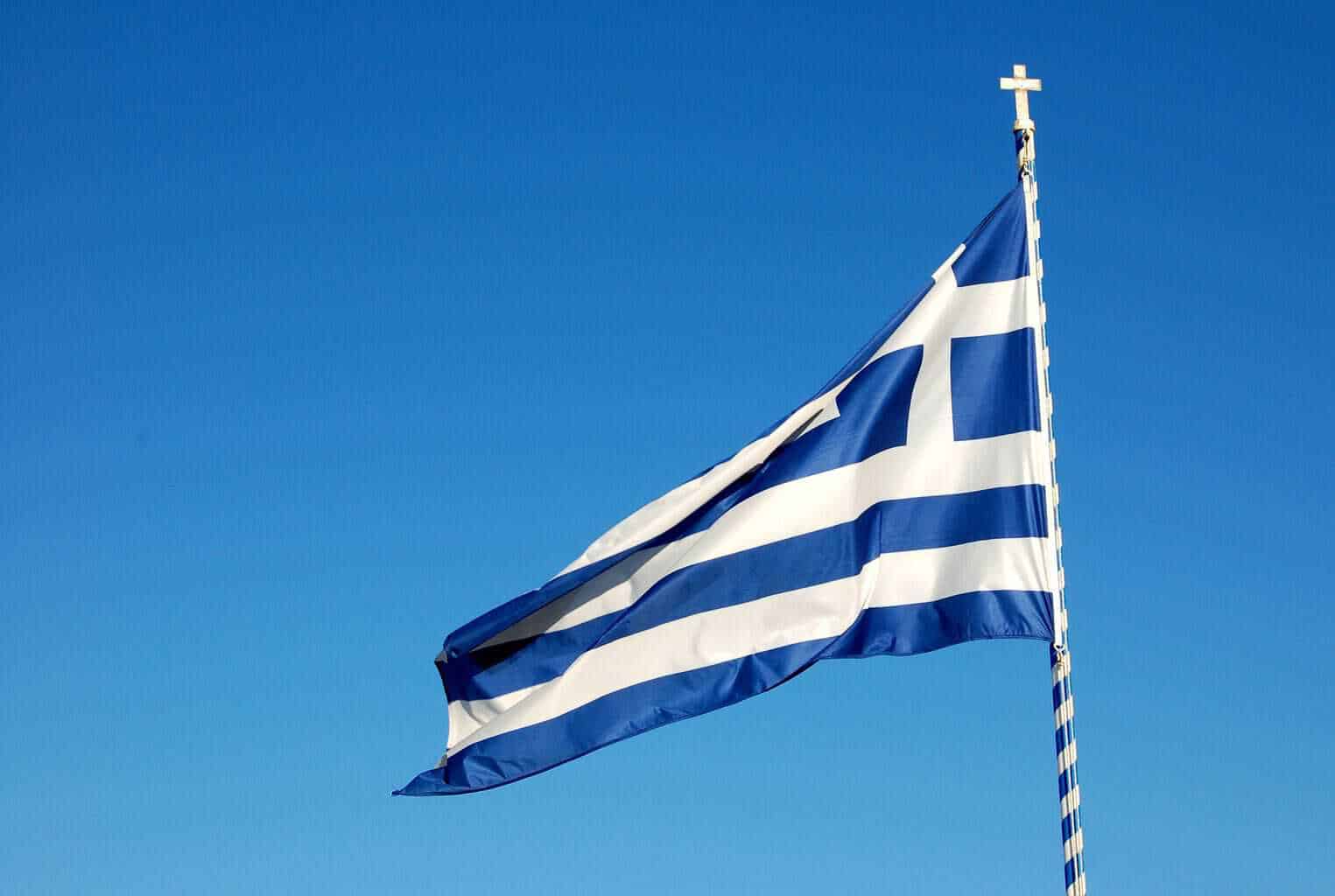 Mykonos is one of the islands in the Cyclades group which is just south of Athens. To get to Mykonos will more than likely need to fly into Athens and then take a short flight to Mykonos which takes just 35 minutes.
Delicious Food
I am a huge fan of Greek food and although each Island has its own delicacies you will always find restaurants that serve the traditional Greek dishes. Personally, I am a huge fan of moussaka and so are my girls but there are so many other dishes to try. When eating out you can't go wrong with some pita and dips such as tzatziki, taramasalata and hummus accompanied by olives and filled vine leaves. If you are just looking for a snack or some lunch then look for somewhere that sells gyros, which is a delicious pork or chicken-based dish where the meat is cooked on a rotisserie and then served in a pita or similar.
Another Greek speciality is Baklava, this rich, sweet, tasty dessert is made from pastry and usually filled with chopped nuts such as pistachios or almonds as well as syrup or honey. It is very sweet but it is so delicious and can come in various sizes and flavours.
Amazing Climate
Mykonos has an amazing climate that is enjoyable from April to November. The height of summer reaches around 30 degrees and during this time the crowds descend. If you are able to travel outside of these months you will still have amazing weather with temperatures over twenty degrees from May to October. The May half-term week is an ideal time to visit as the landscape will still be green and the sea will have started to warm up to swimming temperatures. Early autumn, when most of the tourists have left and the sea is at its warmest. In both spring and autumn, you can expect attractive prices for accommodation compared to summer.
Stunning scenery
Mykonos is a beautiful island full of traditional Greek villages, gorgeous beaches and stunning sunsets. The white buildings are picturesque and postcard-perfect. Mykonos is definitely an Instagrammable location which you will want to share with the world.
Great water sports
Mykonos is often described as the windy island which makes it perfect for those who like to sail or windsurf. The wind can also be very refreshing on hot days but be careful not to burn. It isn't just on the surface water sports, Mykonos is a great destination for scuba diving. If you are a diver, consider taking a few dives while you are here. You won't find a lot of coral but you'll find lots of fish and even a few wrecks. Even if you're not a diver, you can still check out some of the underwater activity by renting some snorkelling equipment. Paranga Beach has the island's best snorkelling conditions.
Accommodation Options
Mykonos has a great range of accommodation choices and depending on whether you are wanting a relaxing holiday, a party in the sun or a family getaway you will be able to find the perfect choice for you. When travelling as a family we prefer to stay in a villa as it gives you more space and freedom than a hotel. There is a great range of luxury family friendly villas in Mykonos that are available all around the island. Staying in a villa with a pool means you don't need to race down to the pool to lay out your towels each day and no one will complain about your oversized pool inflatables which you need to be Instaworthy. Check out the awesome pool floatys at https://thefloatys.com/
Beautiful Beaches
There are so many beaches to explore on Mykonos but there are some that are more popular than others. The two main beaches are Paraga and Paradise. Paraga is a small beach with a great view of the island of Delos, do be warned though at this beach nudism is quite common. Paradise beach is known to be a bit of a party beach so if you want to enjoy that sort of holiday Paradise is the place to go with beach parties starting in the afternoon until the early hours of the morning.
History
Mykonos is steeped in history and is said to be the place where Zeus battled the Titans. One great place to visit if you love history is Delos. This small island is just a short boat trip and is a great day out for exploring the amazing ruins.  Delos is a small uninhabited island just of the coast of Mykonos and it is definitely known for its ruins. There are lots of daily excursions from Mykonos including some guided tours which allow you to really learn about the colourful history of the island. For example, did you know that no one is allowed to be born or buried on Delos or to spend the night there. Delos is listed by Unesco as one of the most important cultural and historical sites.
Mykonos isn't just home to ruins, you will also find lots of amazing structures that are still in use today. There are over 400 churches on the island including the Paraportiani church which is actually 5 churches in the same building.
Museums
When on holiday I love visiting local churches and seeing how each culture view their own history. Mykonos is home to lots of museums, most of which are only open during the peak tourism season.  In the main town, there are five museums to visit – The Folklore Museum, Archaeological Museum, Agricultural Museum & Boni Mill, Lena's House Museum, and Aegean Maritime Museum.
Spot the Pelican
Strange as it may seem, Mykonos is home to some pelicans that have pretty much become mascots. The story goes that there was a pelican called Petros who was rescued by a fisherman in the 80s and ever since then pelicans have become a regular sight along the harbour walls.
Easy ferry to Santorini
If you are looking for a joint destination holiday or even if you just want a day trip or short stay, the ferry between Mykonos and Santorini takes around three hours although in good conditions this could be as little as two hours. Santorini is not home to the typical greek beaches but instead offers a unique place to visit due to its volcanic nature. If you do head over then make sure you visit the Red beach.
So there you have it some great reasons to visit this beautiful island so why not add it to your travel bucket list.