We love travelling and seeing new and wonderful places. Travelling is the fire in my stomach that makes me work longer hours and spend more time than I probably should at my desk. Travelling allows you to see the world in a different light and can even make you believe that fairy tales can come true. Netflights have written a fabulous article about 11 fairy tale destinations and asked me if I wanted to write about my favourite fairy tale destination too.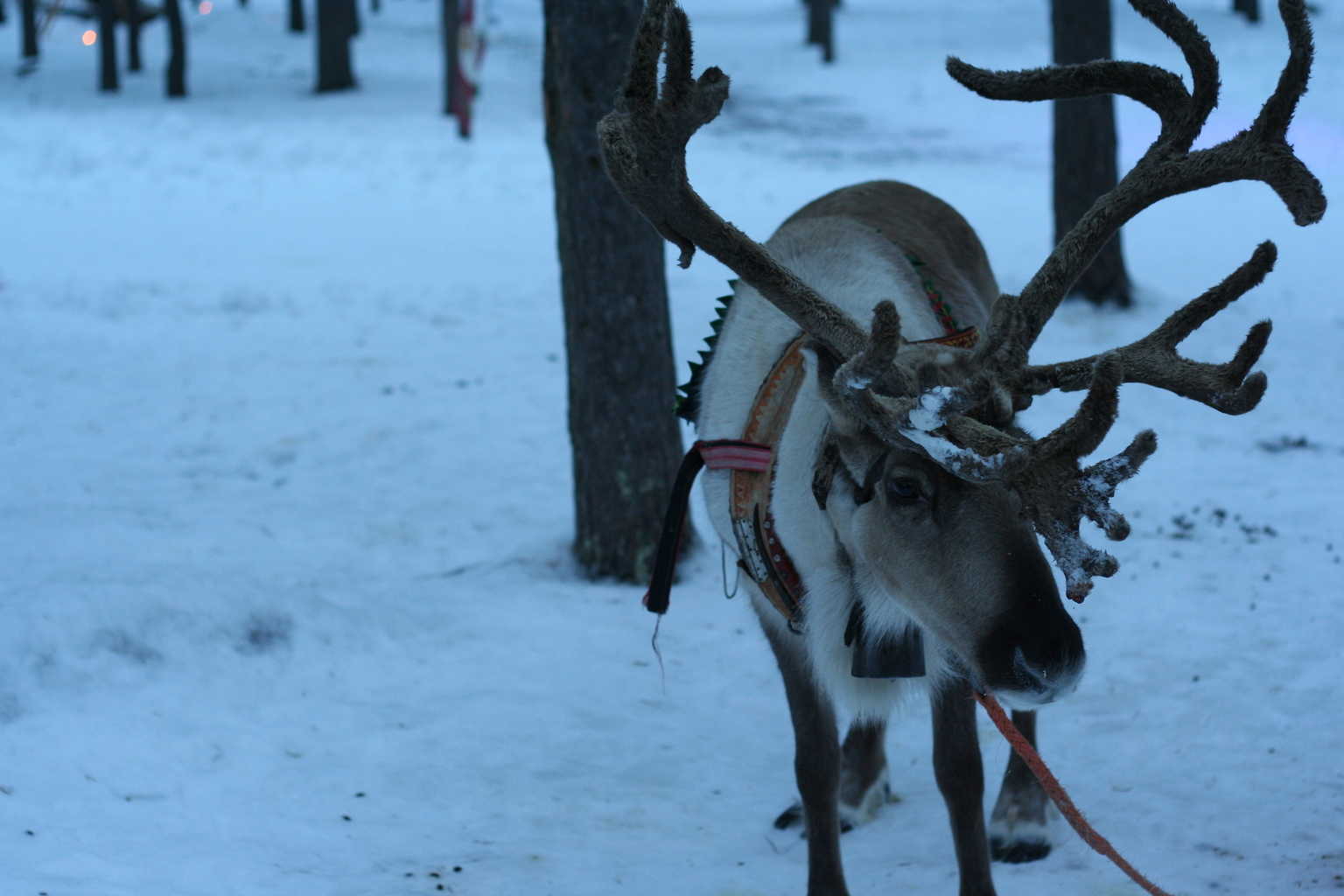 To me, a fairy tale is something that is wrapped up in magic and I couldn't think of somewhere more magical than Lapland. I have only visited for less than 12 hours about 4 years ago but it captured my heart and is definitely somewhere that I would like to return.
Lapland is full of adventures that will capture the heart and fire up the imagination. In just our few short hours there we were introduced to some baby husky dogs and pulled along on a sleigh behind them.
The scenery that you get pulled through is something straight out of a story book and definitely gives Lapland the feeling of being the perfect Fairy Tale Destination. Wrapped up warm against the cold we were able to play in the snow which was unlike any other snow I have ever seen before.
There is something about snow that can make anywhere look magical and the tall trees surrounded by fresh white snow certainly had that effect. We loved zooming through the trees on the snow mobile and just watching the white world whizz past.
As well as all of the snow activities Lapland has a lot more to offer. We had an amazing visit to a post office where I sent some letters back to some children at home and made their Christmas because they received a postcard with a stamp from the North Pole.
We also toasted marshmallows over the fire whilst listening to some local finnish tales.
The whole time that we were in Lapland was magical and that is why I think  it should be listed as a fairy tale destination. The activities make it a brilliant place to visit as a family and the amazing northern lights just add to the magic.