This week we headed to Manchester Arena to watch the Disney on Ice 100 Years of Magic show. We have watched a lot of Disney on Ice shows but this has to be my favourite. 
The variety of characters in this show was impressive with some elements having bigger sections than others. I loved seeing all of the genies in the Aladdin sketch and there were loads of them which looked fantastic.
Alison really enjoyed the Finding Dory section especially the little turtles which were very cute.
Disney On Ice 100 years of Magic featured a lot of Princesses with their Princes including Belle, Cinderella, Rapunzel, Ariel, Snow White, Jasmine, Mulan and Tiana.
We were also treated to a short yet stunning version of Frozen which came with lots of special effects including snow, fire and props.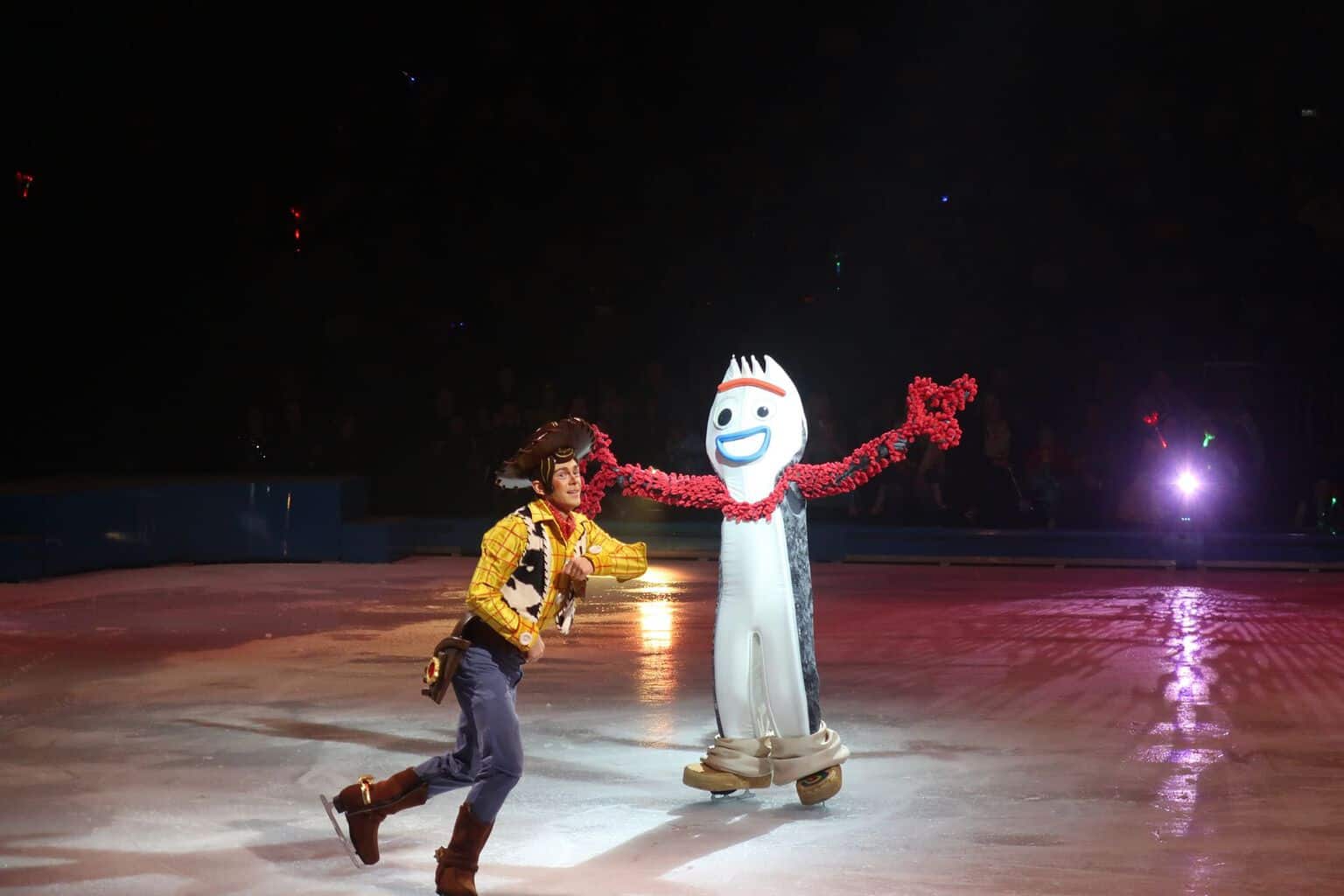 The highlight of this show had to be Toy Story 4 and the introduction of Forky to the ice in his bid to find a trash can. I do wish that I had actually watched Toy Story 4 first so I could understand what was going on but that didn't spoil the show.
9th to 13th October – Manchester Arena
16th to 20th October – Arena Birmingham
23rd to 27th October – Westpoint Exeter
31st October to 3rd November – TECA Aberdeen
6th to 10th November – Fly DAS Arena Sheffield
20th to 24th November – Motorpoint Arena Nottingham
26th December to 5th January – The O2 London
Tickets available here – https://www.disneyonice.com/gb/en-gb/100-years-of-magic