Paw Patrol has been a firm favourite with families across the world, since the Nickelodeon favourite hit our screens in 2013. Ryder and his team of cute, funny and brave rescue pups have also taken the toy world by storm and Paw Patrol is set to be under lots of Christmas trees this year. The Paw Patrol "Roll Patrol" Track Sets collection by Spin Master, are just some of the vast array of toys available and we have been sent the new Launch n Roll Lookout Tower track set to put to the test.
The box is brightly coloured and has all the info you need on the front and back for impatient small people wanting to know what they have whilst you unpack it, however inside you will find the instruction manual in case you need a bit of a hand setting it up. You won't though, it is really very simple.
Alongside the instructions in the box you will find, 9 pieces of track, the launch pad (in 2 easy to slot together pieces), 4 pieces of bridge (2 track, 2 towers, all easily slotted together), decorative stickers, 1 small traffic light, Ryder figurine, Ryder's motorbike, Rubble figurine, Rubble's digger, a Chase figurine and a Zuma figurine (other figurines and vehicles available separately).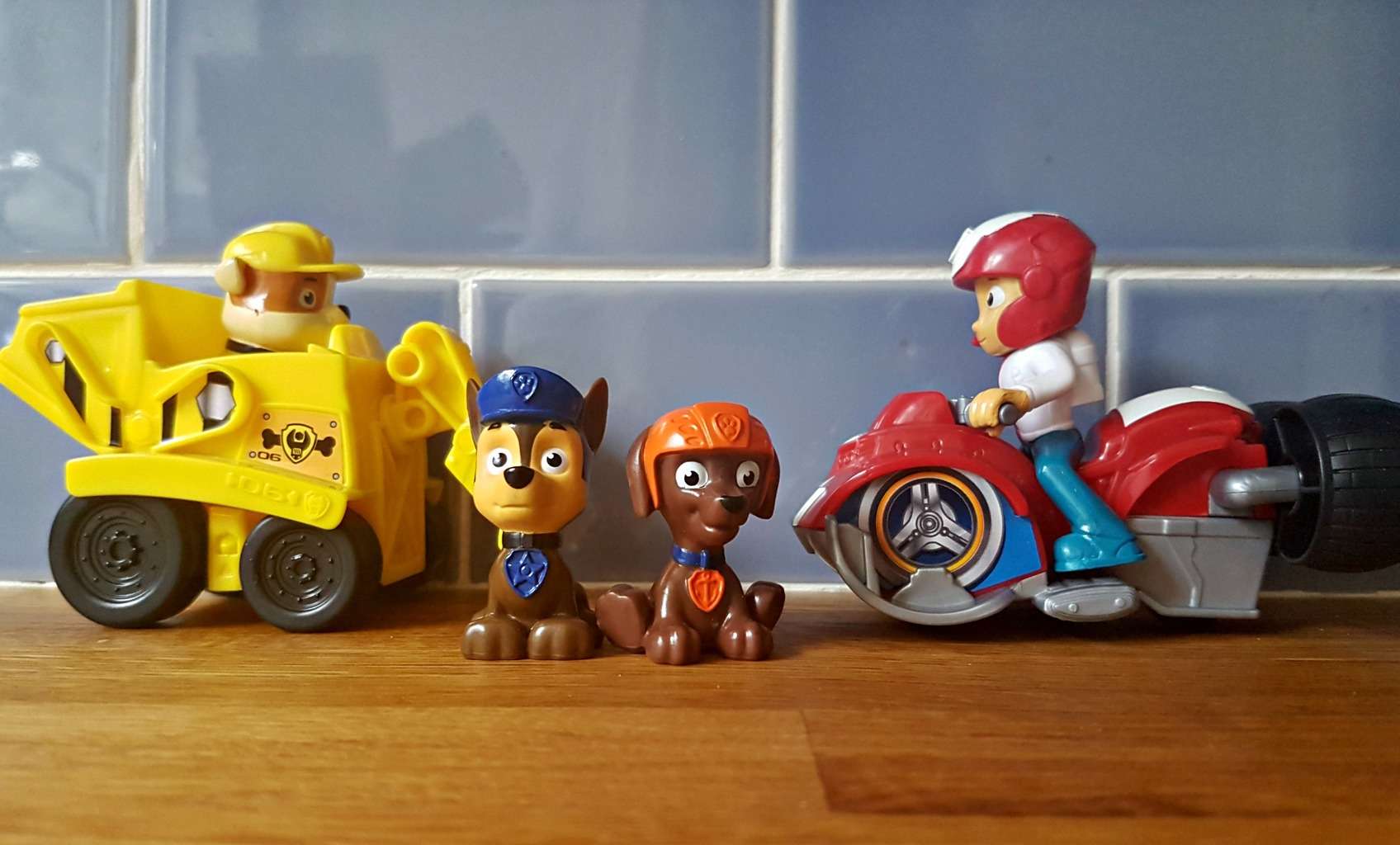 To put the track together, simply slot the pieces together like a jigsaw. It doesn't matter what shape the track is as long as it starts and finishes at the launcher. You can get extra pieces of track in different sets, so the possibilities are endless.
The bridge simply slots together and then into the track at either end so the Paw Patrol patrollers can pass over the bridge freely once they've left the launcher. It also has a cool 'bridge fix' feature, press the button and part of the bridge lowers/breaks giving the Paw Patrol team a new emergency to attend. To bring it back up/fix it, just press the paw patrol badge lever next to the foot of the bridge.
The Launcher is really easy to make and to work. Slot the 2 pieces together making the look out tower. The figurines can sit in the tower and when they are called to action, they can slide down and into their vehicle below. Place the Paw Patrol Patroller Vehicle in position, drop the pup in and rotate until you have the right pup for the job at the exit. Then simply press it down from the top of the tower and the pup is on it's way to save the day. Launch as many pups as you like, the more pups out the easier it is to save the day after all.
This is definitely an everyday imagination play toy and, on its own or alongside the other Roll Patrol Track Sets, I can see this being a real favourite with any Paw Patrol fan aged 3+.