We don't watch the dreamworks Spirit TV show but as soon as I saw the toys I knew they would be a hit with Elizabeth. We were sent a selection of the new Dreamworks Spirit toys to review.
The Deluxe Feeding set comes with a Lucky doll, Spirit horse, story book, horse blanket, bucket, bag and four carrots. It takes 3 AA batteries and is suitable for ages 3 pls.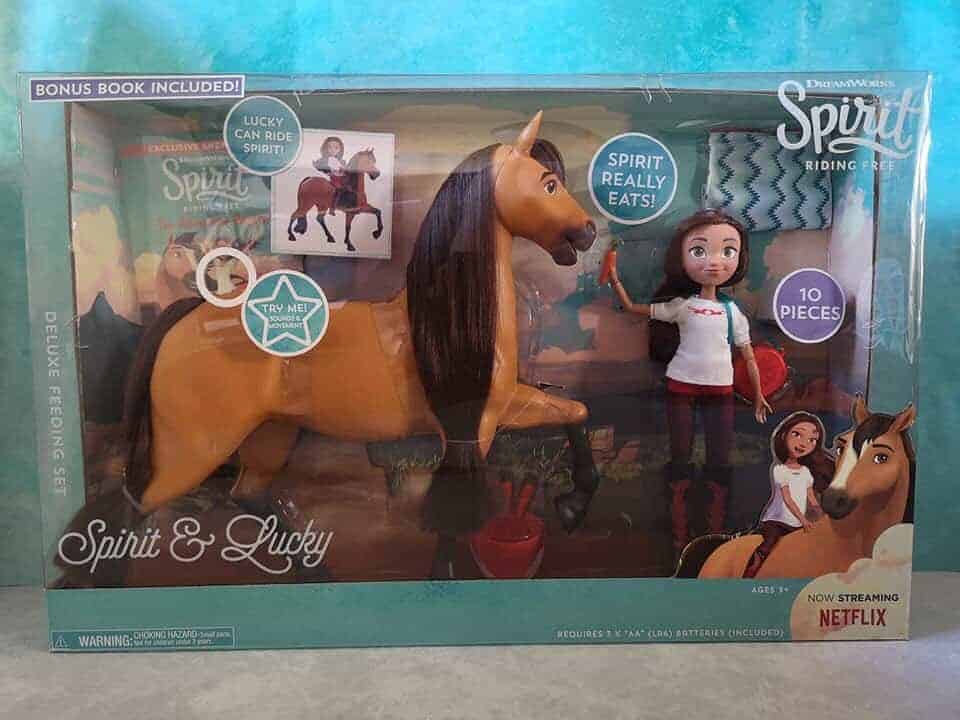 The Deluxe Feeding Set is a large set that only has a few functions but it is impressive all the same and any Spirit fan would absolutely love it.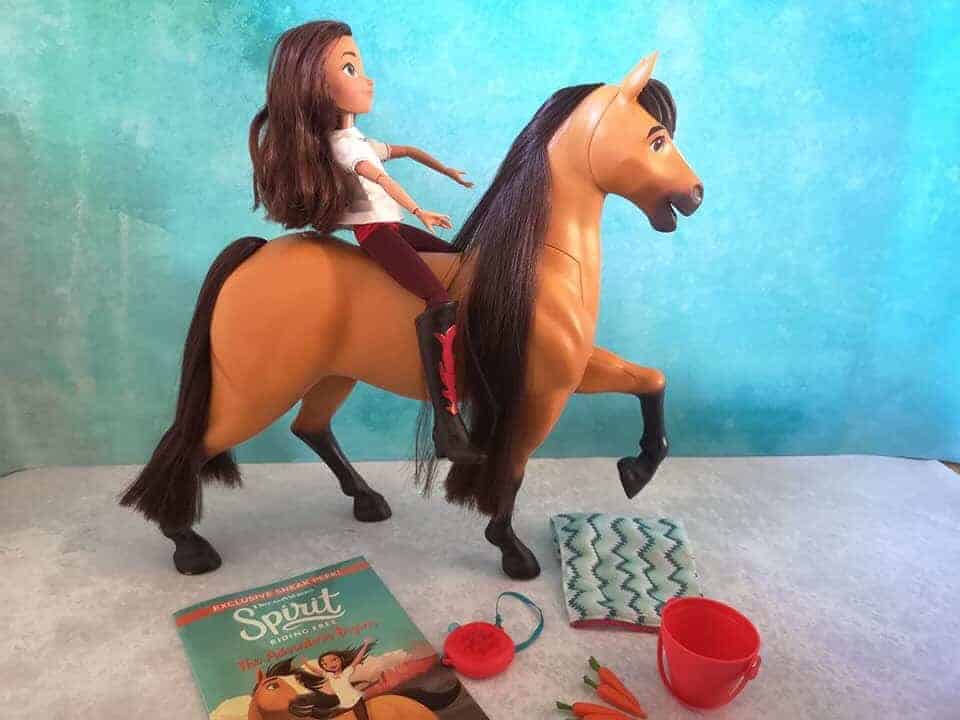 The set comes with a great story book which is a taster of the longer books available and a great first introduction to the story. The four carrots are integral to the playability of this set so it is really important that these are not lost as you wouldnt really be able to substitute them with anything else.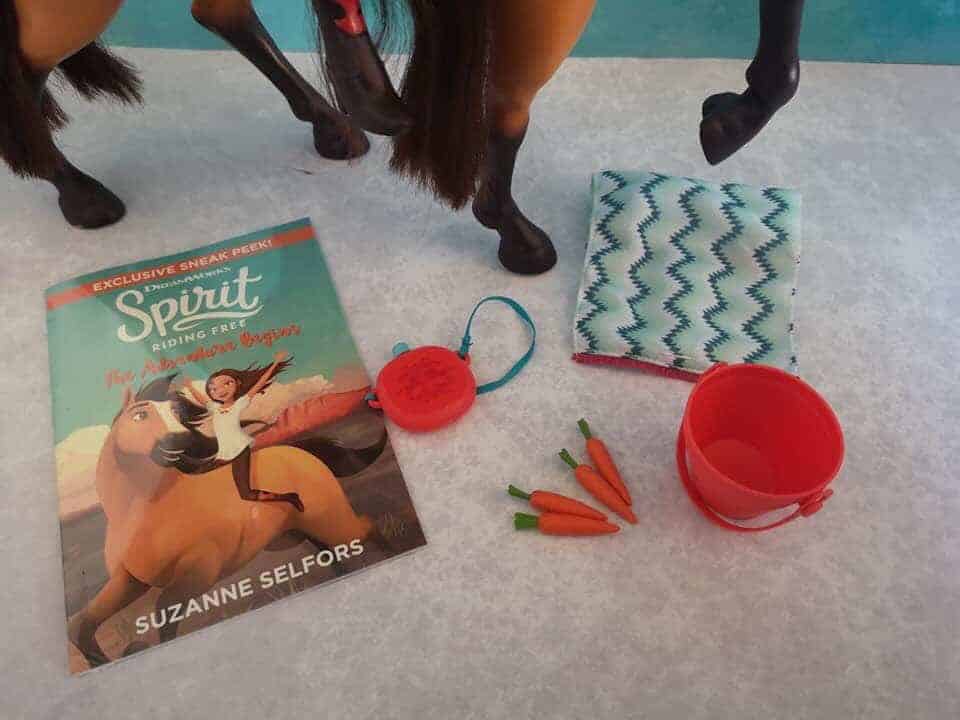 To get Spirit to eat the carrots you need to place them all the way in its mouth pointy end first. Then press the button on its back to simulate eating. Continue to press the button until the carrot falls into the belly.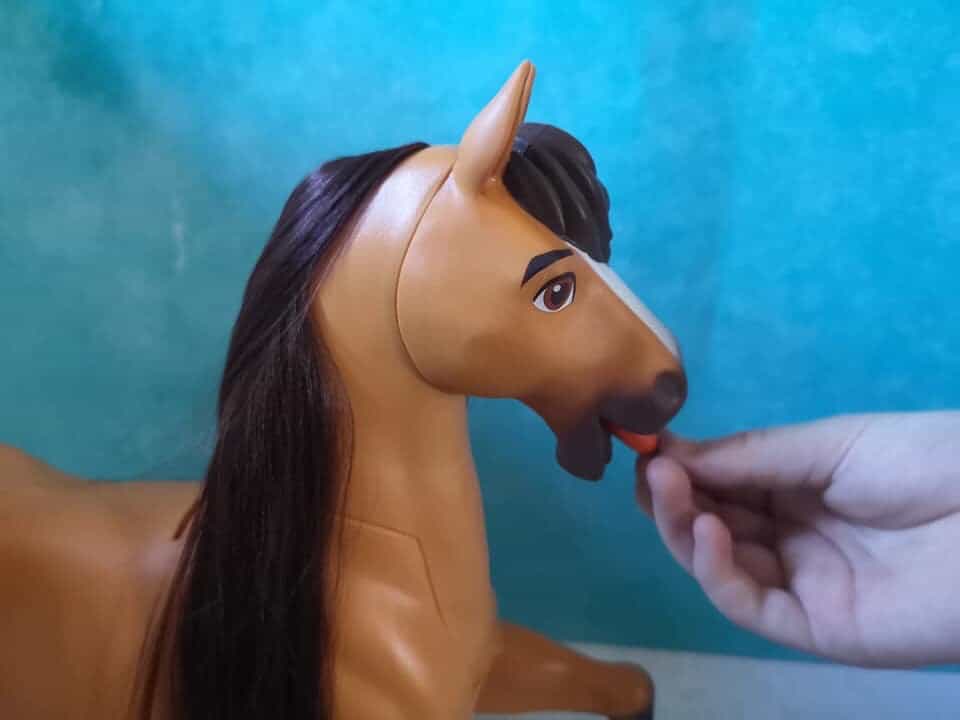 The carrots can then be retrieved from the belly using the panel.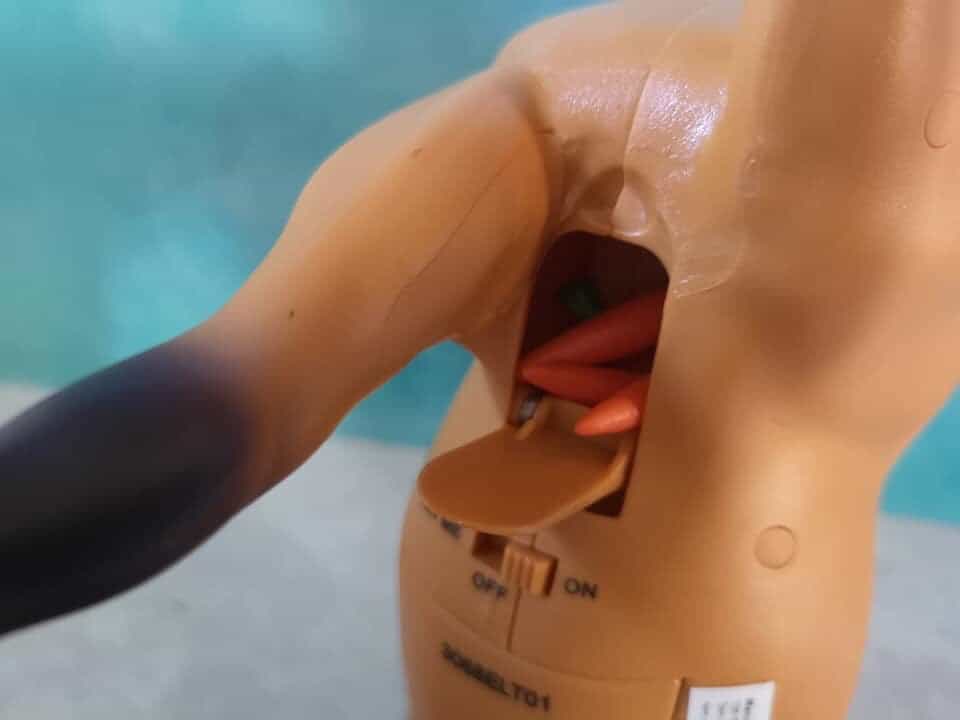 As well as eating the carrots you can also press on the button or press down on the head to hear sounds.
As well as the Deluxe feeding set we also received a collector series Hacheta sounds & action horse and two Spirit Blind box assortments.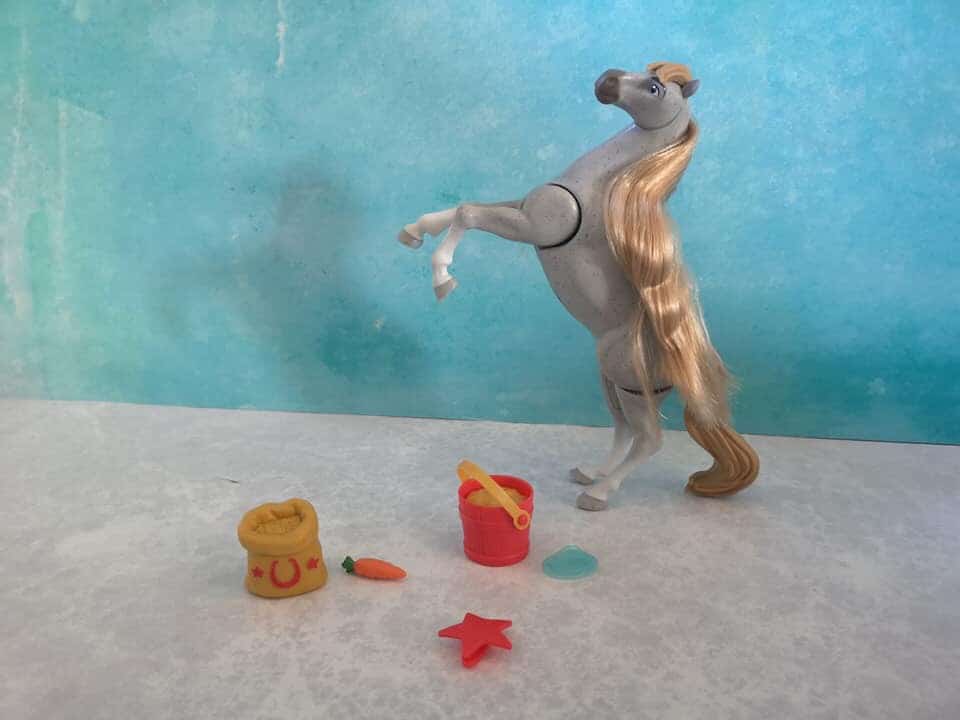 The Sounds and action Hacheta came with some play pretend feeding accessories as well as a brush and hair clip. It has a mane that can be brushed but the tail is made of plastic. This allows it to balance when stood on its hind legs. Pet Hacheta on her muzzle to hear sounds or press the button on her back to see her stamp her front leg.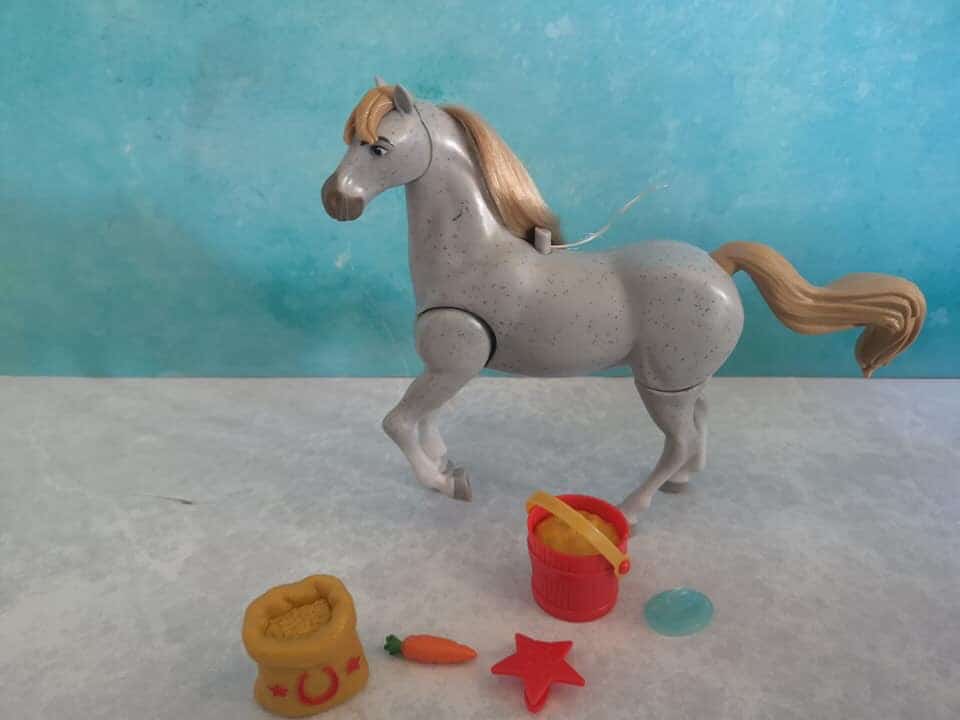 The Spirit blind boxes, although the lowest value were the ones my girls were most excited by. Each of the blind boxes contains one of 8 horses and comes in a miniature barn box and includes a plastic stable. These figures are over 2 inches tall and are a great collectible.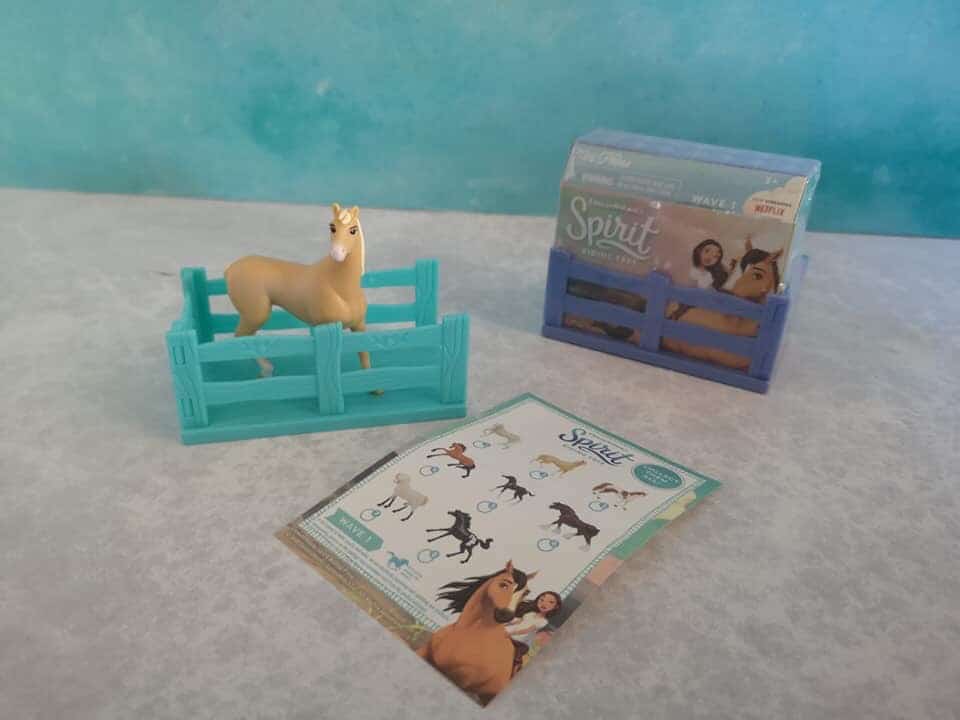 We had great fun playing with these Dreamworks Spirit toys and it has really made us want to watch the show to find out more about all of the characters.