Some weeks just go to plan yet when your child has cancer there is always the chance that something will disrupt even the best made plans.
This weekend saw me hosting my annual bloggers conference, Blog On, at the museum of science and industry in manchester (a fabulous family day out by the way). The goody bags were packed, the speakers organised and the child care sorted.

The week started with Elizabeth not feeling herself which we put down to her having her four weekly chemotherapy, vincristine, the Thursday before which meant she was on steroids. Come Wednesday she was still not happy. She complained of hip pain and generally not feeling very well. We popped into the hospital but were sent home soon after. The next day saw her develop a rash that I was convinced was Shingles so we went to A&E, after a few hours we were sent home. However the rash just got worse, spreading like a drink spilt across her side. By the time we returned to A&E just four hours later the rash was triple in size and looking angry.

Shingles can be quite dangerous to oncology patients so it meant a minimum admission of five days. Not the best timing in the world really. With one child in hospital, one away for the weekend with the in laws and a conference to organise Hubby and I tag teamed to get things done.

I am really lucky that not only do I have a fabulous husband who also works from home to step up when I need him but I have this amazing network of friends, all of whom are bloggers, who jump at the chance to help out.

Alice from My life, My son, My way and Joy from Pink Oddy were an amazing help on the Saturday when they arrived in Manchester at Lunchtime and straight away helped me to transport 480 goody bags across to the venue as well as all of the other paraphernalia I required. Their company, muscles and ability to take orders allowed me to relax and ensure that everything was in the right place.

It was hard spending so long away from the hospital when I knew that Elizabeth was there so between setting up the venue and going for our pre blog on meal with Collective Bias we popped into the hospital to allow Hubby to go home and grab a change of clothes.



Sometimes even the smallest thing can make a childs day and the lovely Alice had decided to bring along her makeup and some nail varnish. I sat and smiled as Elizabeth was pampered and fussed over, I think she now has a friend for life.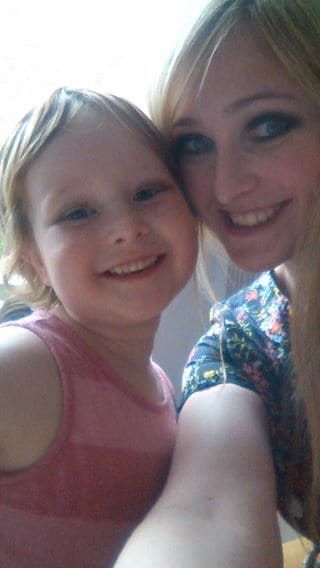 Having other bloggers in my life has enriched it so much and I now feel as though I have friends up and down the country. They are amazingly supportive people and
Blog On
would not have been possible without them. From all of the wonderful speakers who came along and imparted their knowledge to the small army of people who were at my beck and call all day. They welcomed people, sold raffle tickets, took photos, stuffed goody bags, manned the tombola stand, handed out goody bags and  generally helped the day run as smoothly and as well as it did. I may be the one organising the event but without them on the day it would never happen so I thank you all.
I know I still have to write about Blog On and how it went but as I have yet to make it home I have not had the opportunity to process how amazing it really was. Fingers crossed we get home tomorrow.
In the mean time I wanted to let you know that you have helped Blogs Up North raise enough money to sponsor a seat on the lapland flight this Christmas for When you Wish upon a star! At Blog On we raised £807.90! which is almost double what we raised last year so thank you to everyone who bought a ticket (or ten).
You have given a sick child the chance to do this