I am a huge fan of playing board games as a family and most of my memories of Christmas involve us playing games in the evening as a family. Below are some of the games that we will be looking forward to playing this festive period. It is great to be able to play more grown-up games now the girls are older.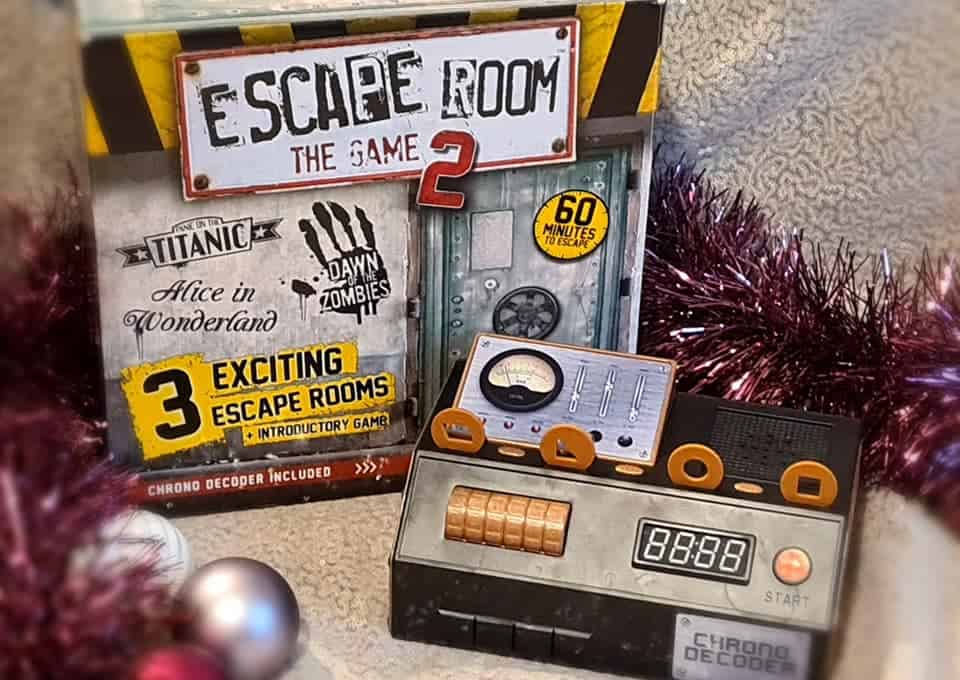 As big fans of the first Escape Room the game we are very excited to try this one. With 3 different escape rooms to try out this game has longevity as you don't find in other escape room games. We are really looking forward to trying these. Recommended for ages 16 plus although we do play together as a family so maybe slightly younger with adults helping.
If you have seen the Taskmaster tv show then you will know that this game is going to be lots of fun. Complete a series of ridiculous tasks to earn points and become the ultimate taskmaster champion. With so many ludicrous tasks to take part in this is one game that will have you all laughing at the finished results. For ages 8 plus.
A game of bluffing, deception and high stakes, do you have the arrogance to beat all of the other players without getting called out? This game is suitable for ages 12 plus as you need to be able to think clearly and fool the other players in thinking you know more than you do.
Know Nine is a fast paced word linking game were you need to connect the 9 words and only unique answers count. For ages 12 plus this game will get your brain working overdrive.
Based on the TV show, Richard Osman's House of Games is a fun game that tests your knowledge and skill as you work together or against each other to complete the various games and challenges. Who will be crowned the House of Games champion? This game is for ages 12 plus.