Fathers day is just around the corner and I have been working hard looking for the perfect gifts for all the dads out there. All of the items below were sent to me to be featured in this guide but I selected them for inclusion.
I am of the opinion that finding the right card for someone will really show how much you care about them. The time and effort involved in choosing a card that they know has taken a lot of thought makes all the difference. Danilo has a great range of Fathers Day cards of all types so you can find one that will mean something special to you.
I love playful stationery and this LEGO notebook and pen that connects to the notebook fits that description perfectly. Calligraphy.co.uk has a selection of LEGO stationery as well as other more grown up brands.
They say the way to a man's heart is through his stomach, making this Spice Kitchen World Spice Tin the perfect gift. It may also get them in the kitchen or fire up the BBQ, which could be good for you. With 9 spice blends for various recipes and a reusable tin, this is a gift that will last for quite a while.
For the beer lovers out there, brewery Shepherd Neame have you covered with their fantastic range of collection boxes which showcase a variety of different beer types. You can even create your own pick and mix selection or if you are not confident enough to choose for them why not send them a gift card instead so they have the joy of selecting their own.
If you enjoy browsing online for the perfect gift then look no further than OnBuy.com where you can find all sorts of items such as this rocking whisky glass with whisky stones. OnBuy sells so many items that you can look for inspiration or search for a particular item.
The Oclean Flow Sonic Electric Toothbrush needs charging less frequently, uses a common to find charger, cleans efficiently and doesn't cost as much as most decent electric toothbrushes. It has 5 different modes and even features a 2-minute timer to ensure that they are cleaning thoroughly.
When it comes to choosing an activity gift then there is no better place than buyagift, whether you are looking for a driving experience, a day out, a trip to the theatre or even a short break away buyagift has a huge range of vouchers available to buy that will ensure that your recipient will get the perfect present for their personality. If in any doubt about what to buy then grab one of their experience boxes to give the recipient the choice.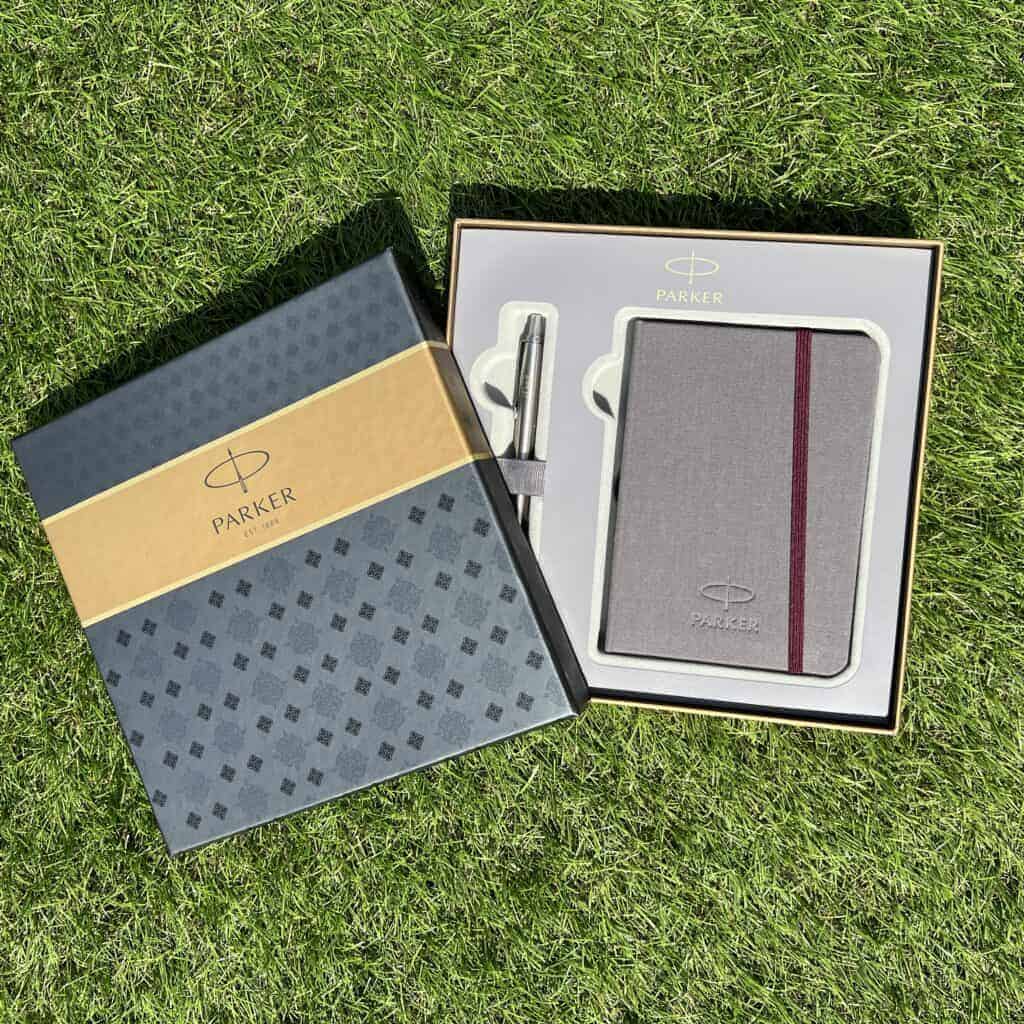 If you are looking for some professional looking stationery with a personalised touch then Boutique Gifts has some gorgeous Parker Pen gift sets alongside a fabulous array of other items which can be personalised.
If you are wanting a gift for a big kid or someone who loves getting active then why not take a look at the skateboards, roller skates, scooters or skates from skates.co.uk. There are so many fantastic items to choose from and with decent prices and quick delivery, it is a great site to buy from.