Its November which means that Christmas is not that far away. If you have an under 5 to buy for this year then hopefully this gift guide will help you to find the perfect gift.
I first came across Tweet Beats at the Toy Fair in January and I fell in love with them. You move the birds around the tree and they produce different sounds and melody that all work together to create a great harmony. This is great fun for kids (and big kids) and with each bird character able to create 4 different sounds the combinations are brilliant.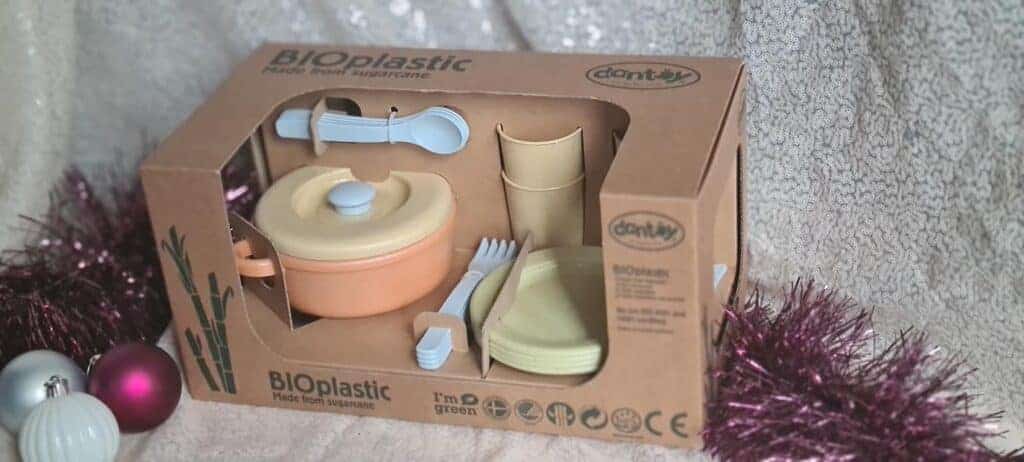 We all know that we should be kinder to the planet and kids toys are mostly made out of plastic so finding a good quality alternative should be important. This Dantoy Bioplastic Pretend Play dining set is made from sugarcane and is 100% recyclable. Pretend play is great for kids of this age and now it can be great for the environment too.
Do you have a football-mad preschooler who always wants to play indoors? The Air Ball from Buzz Toys creates a pocket of air underneath so it glides over the surface of the floor. Ideal on laminate or similar this great fun for all the family.
Suitable for ages 3 plus this fun Puzzle cars City of London puzzle allows your motorised vehicle to explore your track. Mix and match how you put them together for up to 50 combinations. This set comes with an iconic red bus and includes popular tourist spots and road signs. Where will you go?
I spent many afternoons with my girls when they were younger at different playgroups where they loved playing with rattles, banging drums and messing around with the rainmakers. The My First Baby Band set from Halilit allows you to bring this fun home. The My first baby band set includes a maraca, fun rattle, egg shaker, cage bell and tube shaker.