I find the 8 to 12 years age group a bit tricky to buy for. They are too old for most toys but too young for older things so what can you get for this awkward age group? My daughter Alison still falls in this gap so most of this was inspired by what she thinks is cool, or whatever GenZ word there is for cool nowadays.
We have always been a big fan of Geomag and the Pro-L range is perfect for older kids. As they get older they are able to use stronger magnets which in turn allow them to build better structures and learn more about the science and engineering behind their constructions. This is a big hit in our house.
Alison has had a few wall racers when she was younger but I never found them to work as well as this one from Buzz Toys. Not only did it drive well on the walls and ceiling but it also seemed to last quite a long time in between charges so there was lots of playability.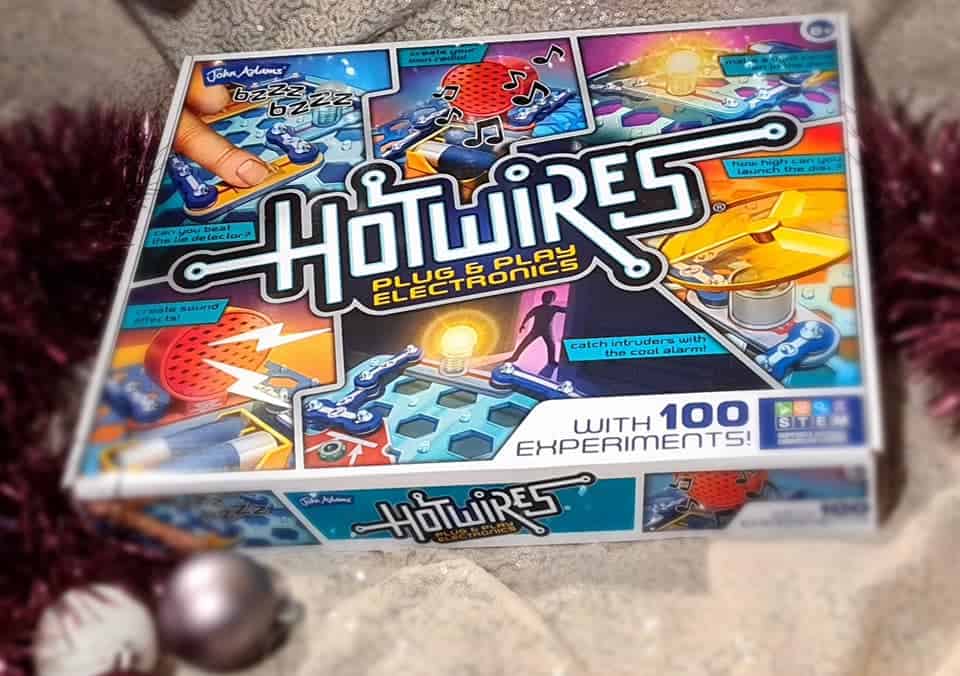 Having just spent a lot of lockdown teaching my then year 7 all about electrical circuits Hot Wires could have really come in handy. Luckily Alison who is currently in year 6 loves any type of experiment kits and the best thing about this one is there is no mess. With 100 experiments to try and different circuit types to use this is learning and fun all rolled into one.
Alison is a huge fan of magic and puzzles but we find a lot of the sets available are a bit too young. Quirkology Mind Games from Marvin's Magic is suitable for 8 years plus and is a mix of optical illusions, scientific magic and interactive experiments to wow and amazing.
As soon as I saw this Make Your Own Ukelele kit I knew exactly who I wanted to give it to. This kit comes with all of the individual bits that you would need to hand-make your own Ukelele and the best bit is you can decorate it however you want. This may need parental help at times during construction but it makes a great bonding experience and the end result is a handmade by them Ukelele. What more could they possibly want?
Drones have and always will be fun but finding a great performance drone that doesn't come with a huge price tag can be difficult. The Thunder Glow Drone by Buzz Toys is easy to handle and learn how to fly and yet equally as impressive.
There seems to be a theme in these gifts and that is getting hands-on and making things. This Build your own kit is for a paper plane launcher and it is great fun. With no glue needed this is a fun activity that even comes with 10 fold n fly paper planes for you to launch. Time to share your own paper plane building skills with the kids.
This craft buddy crystal art notebook kit is a brilliant project for kids to work on. Once complete they can keep it for themselves or gift it to someone else. This is a time consuming craft that will keep them off their devices and getting creative.
A smaller drone than the Thunder Glow but no less impressive the Micro Jet has a self control button which makes it fly in circles as well as having 3 speeds and a 6 axis gyro which enables it to make 360 degree flips in the air.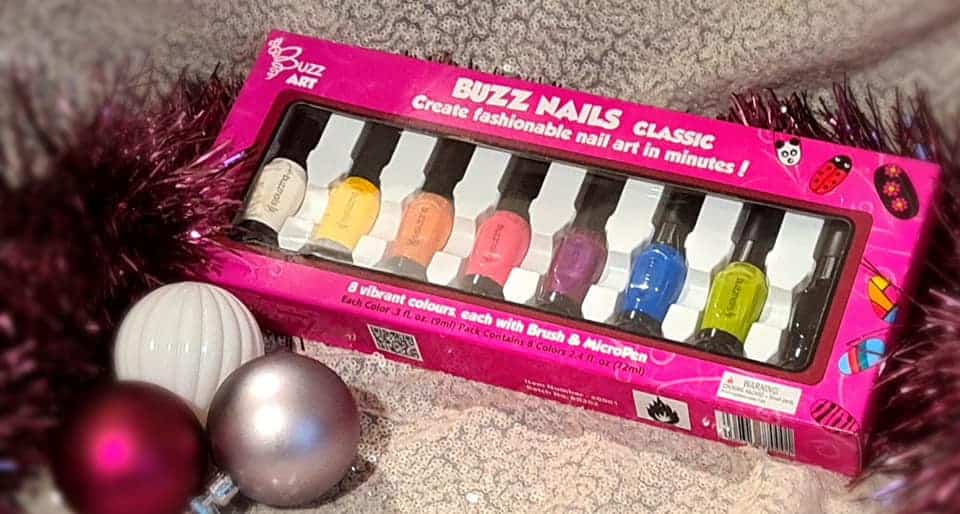 Create fun nail designs with the Buzz Nails Classic set contains bright vibrant colours that each come with a brush and a micropen which allows you to use the colours to create intricate designs.