Last weekend we headed to BeWILDerwood Cheshire for some outdoor family fun. For years, I have known about BeWILDerwood in Norfolk and always planned to take the kids but it was so far away. I was very excited when I found out that they were building a BeWILDerwood in Cheshire. We were invited along to visit to explore and experience BeWILDerwood Cheshire and share our top tips with you.
Book your tickets in advance
At the moment you need to book your tickets in advance and some days have already sold out so if you are planning to visit make sure you check the dates in plenty of time.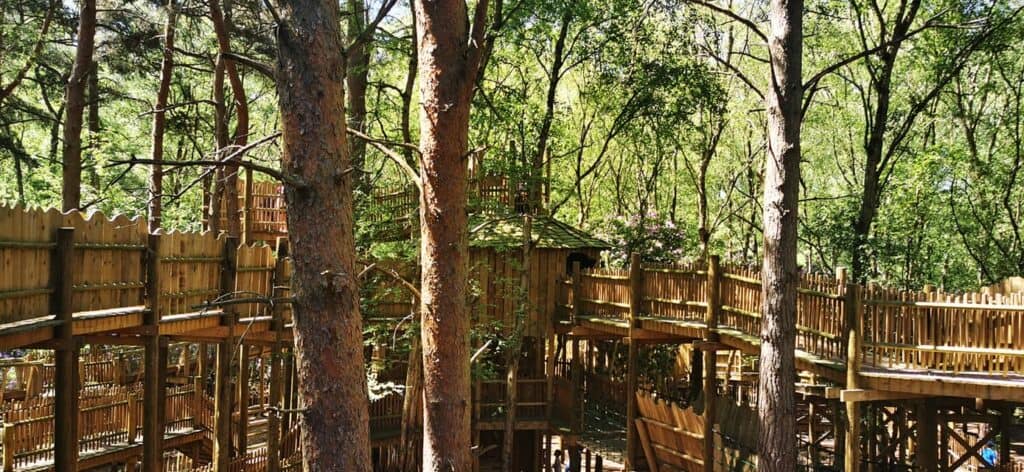 Go later in the day
When we arrived at 10am it was busy, there was a queue to get in but with the park closing at 5pm I would aim to arrive between 11am and 12pm which will still give you plenty of time to explore. We spent around 4 hours in the park but we didn't take part in any of the craft activities or watch the storytelling.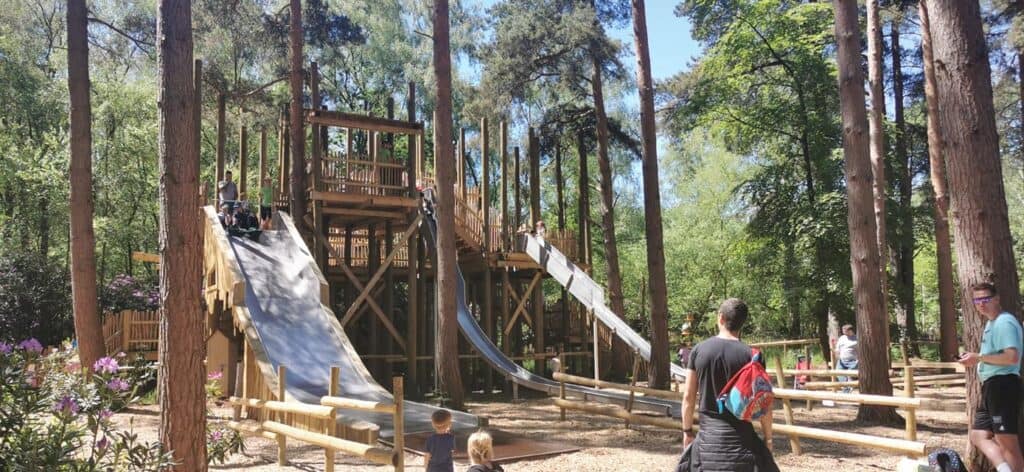 Pack a picnic
There are two places to eat in BeWILDerwood Cheshire, the Munch Box and the Cozy Cabin. They serve the same menu and are surrounded by picnic benches. We ate from the Munch Box and although the lunch was nice (the nachos with chilli were delicious) it can get expensive when buying for a family. You can store your picnic in the car and head out to go and get it when needed.
Take a refillable water bottle
Although there are no water points on site where you can help yourself, you can ask for tap water at the Munch Box and Cozy Cabin. Due to covid, they are currently giving this out in cups that you can pour into your own bottle. You will all need lots of water as you will be having non-stop adventures the whole time you are in BeWILDerwood.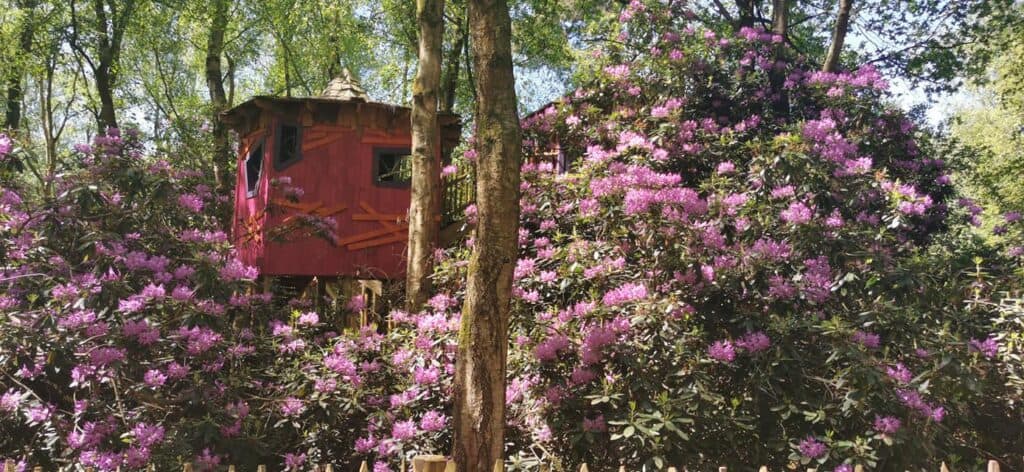 What should you wear?
No matter what the temperature I would definitely recommend long sleeves and long trousers. The slides can cause friction burns on bare skin and some of the wood could cause splinters so covering up can prevent some minor injuries.
What age is it suitable for?
BeWILDerwood is advertised as suitable for between two and twelve although adults can play too. I took two eleven-year-olds and a twelve-year-old and we had great fun exploring. We whizzed down the slippy slides, zipped down the wobbly wires, and got lost in the sky maze. We climbed the telescope tower, adventured across the broken bridge, and bonded over the den building. They may have been too old for the magic, they were not bothered about looking for Boggles or spotting Twiggles, they had no interest in storytelling or crafts but they loved running riot in the forest and swinging on the swings. There are special areas for teeny explorers called Toddlewood so it stays separate from the larger children.
Collect a free souvenir
We all know that visiting these sorts of places can get expensive when you go to the gift shop but luckily you can get a free souvenir. Fill in the activity sheet that you receive on arrival by finding the characters around the site and writing down the letters on their signs. When you hand this in as you leave you are given a small character badge.