At the beginning of October, I was very lucky to be invited to spend a weekend with some amazing bloggers in Cumbria. We were taking over Croft House, a large cottage available through Sally's Cottages. I was joined at Croft House by Donna, Mel, Grace, Lisa, Lauren, Sarah, Steph and Rosie.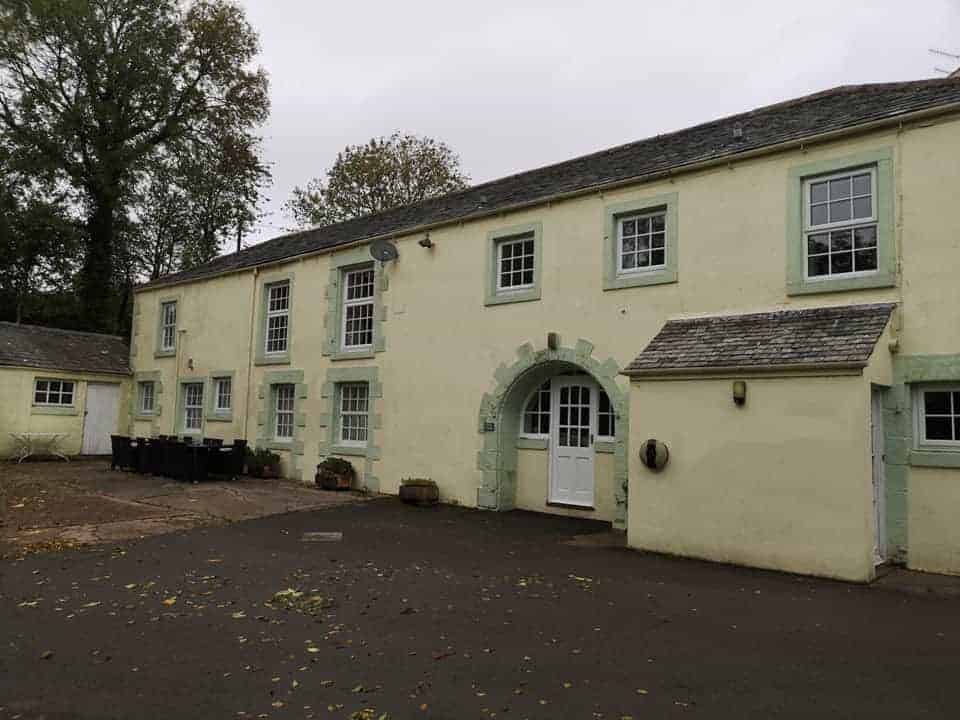 Croft House sleeps 12 and has six bedrooms, a huge living room/ dining room and 4 bathrooms consisting of a separate toilet room, an ensuite shower room, a bathroom with shower and a bathroom with freestanding bath and handheld shower.
If you have more than 12 people then you could also rent one of the cottages that are on the same property with a 4 berth (Rose Cottage) and another 12 berth cottage (Low MillGillHead) available.
Each of the bedrooms was all cleanly decorated with plain walls and old-fashioned solid furniture. They all had matching soft furnishings and plenty of storage space for clothes.
Getting away with a large group of like-minded people is very cathartic and whether you are looking for somewhere to go for a celebration or just to get the family together then I can definitely recommend Croft House. I took over most of the cooking as it meant that I didn't have to do any of the washing up and it also meant I got a chance to cook on the huge oven in the kitchen. We were really amazed at how well stocked the kitchen was and it had everything we needed to cook meals for such a large group.
We loved exploring the local countryside and took a long walk around one of the lakes nearby as well as popped into one of the local towns for some dinner.
On the Saturday, Grace and I went on an adventure together whilst everyone else relaxed. We were feeling restless and wanted to spend time outside so I drove to a local walking trail where we hoped to be able to climb a hill and see some amazing views. It was a hilarious walk that I will not forget that incorporated blocked paths, swamps, felled trees and so much more. I have not laughed so hard in a long time or thought that there was a real possibility of being stranded!
As there is no light pollution in the area, we had the most magnificent view of the stars and the milky way which I attempted to capture on camera with Grace for over an hour. We had so much fun playing with all of our different camera settings freezing cold in the middle of nowhere!
I had an amazing time getting away from my routine, spending time with wonderful people in wonderful surroundings and relaxing. I would definitely recommend Croft House and Sally's Cottages if you are looking for the perfect place to get away from it all.
Thank you to Mel for this photo of me.