Pinocchio and Friends is a children's TV show that tells the adventures of the famous wooden puppet and his group of friends. The show brings to life the beloved characters from the classic Italian novel of the same name. Each episode follows Pinocchio as he learns valuable life lessons, makes new friends, and encounters magical creatures in a vibrant and colorful world. Along the way, he is joined by his loyal friends, including the wise and kind-hearted fairy, the brave and adventurous Cricket, and the mischievous but lovable Fox and Cat. Together, they embark on exciting adventures that teach important values such as honesty, bravery, and kindness. With catchy songs, fun animation, and a heartwarming story line, Pinocchio and Friends is the perfect show for young children to learn and be entertained.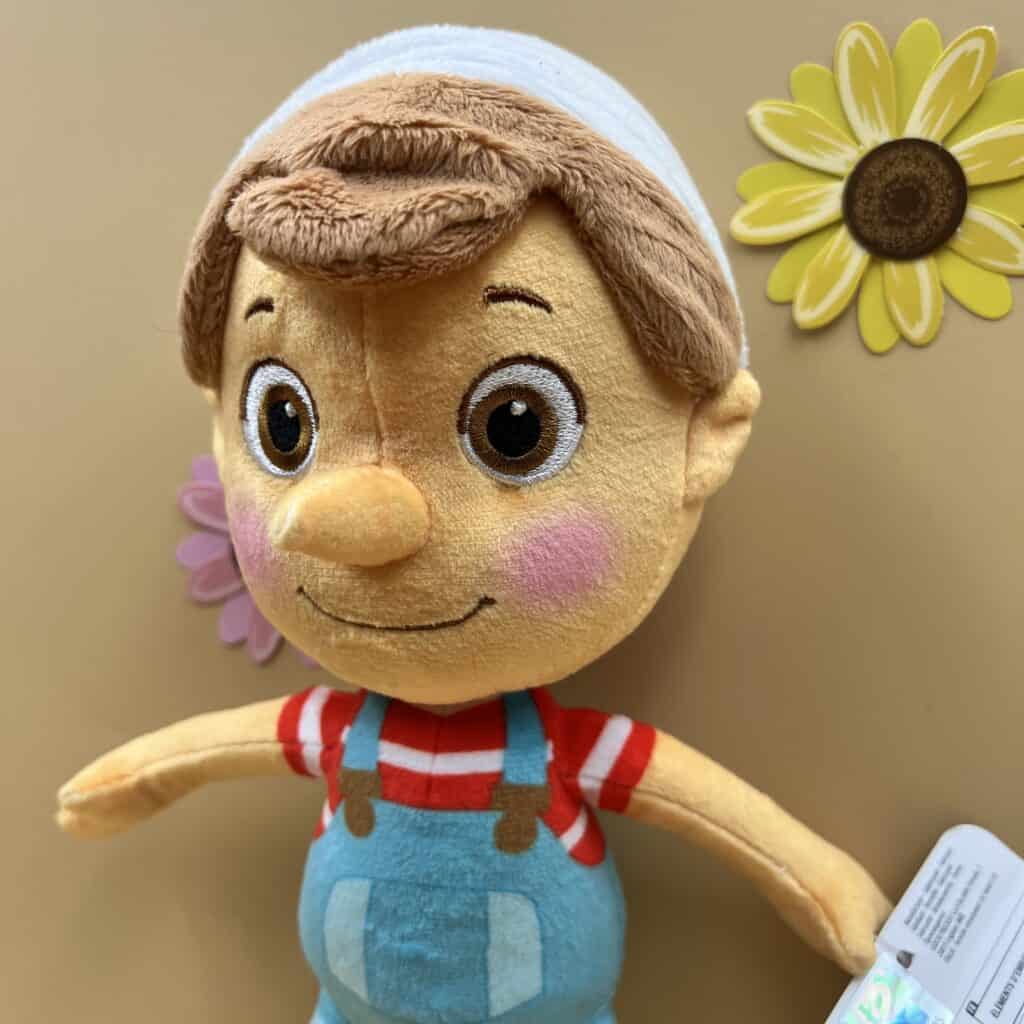 We were sent one of the new 25cm Pinocchio and Friends plush toys which are available now from Amazon with a RRP of £11.99. You can collect Pinocchio, Freeda and Cricket. These super soft plush characters are suitable from birth making them ideal for little fans of the show. The high quality stitching and embroidered eyes give the plush real character and you know that they will be well loved.
There are also other toys available in the Pinocchio and Friends range including playsets, figures and feature plush. Check out the range on Amazon.