Before I was offered these toys to review I had never heard of Monster Jam but now I feel like I have been missing out. Monster Jam is huge in the US and is a Monster Truck stunt show that tours the country showing off what these amazing monster trucks can do. Spin Master has just released an amazing range of Monster Jam toys that have a range of prices. We received a selection of the new Monster Jam products to share with you.
The Monster Jam Monster Dirt Deluxe Set was our favourite out of all the products that we were sent.
The Monster Dirt set includes a couple of moulds as well as accessories for setting up stunts. The yellow ramp contains the kinetic dirt and can be used to store it again after use. The Kinetic Dirt makes a great material to create jumps for the included vehicle.
The set we received included a metal MAX-D vehicle on the scale of 1:64 which looks very much like the MAX-D we saw at the Monster Jam tour we visited earlier this month.
The Monster JAm RC Grave digger is an easy to control remote control monster truck. The controller has a forward/backward and side to side control. It is for ages 4 plus and is on a 1:24 scale.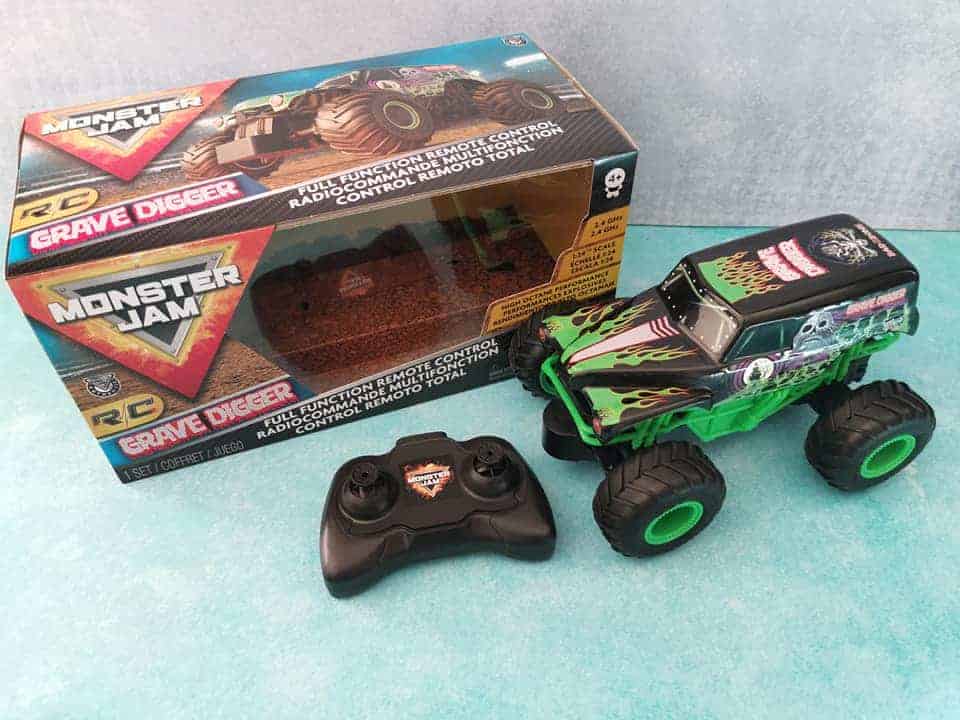 We saw Grave Digger at the Monster Jam tour and I was amazed at how much the RC looked like the real thing.
The Rev N Roar vehicles are perfect for younger children, recommended for ages 3 plus. They feature all of the favourite Monster Jam characters in a scale of 1:43 and have a revving and release action that sees them moving fast across the ground.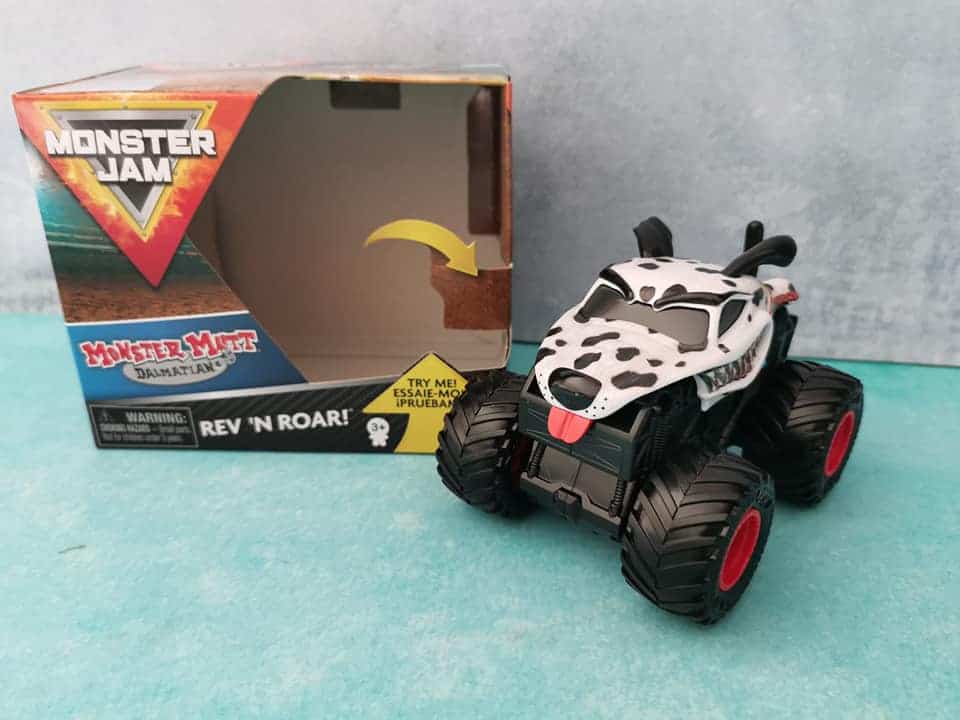 As well as the above toys you can also collect the more classic die-cast metal vehicles. These are really detailed and available in single packs and twin packs on a scale of 1:64.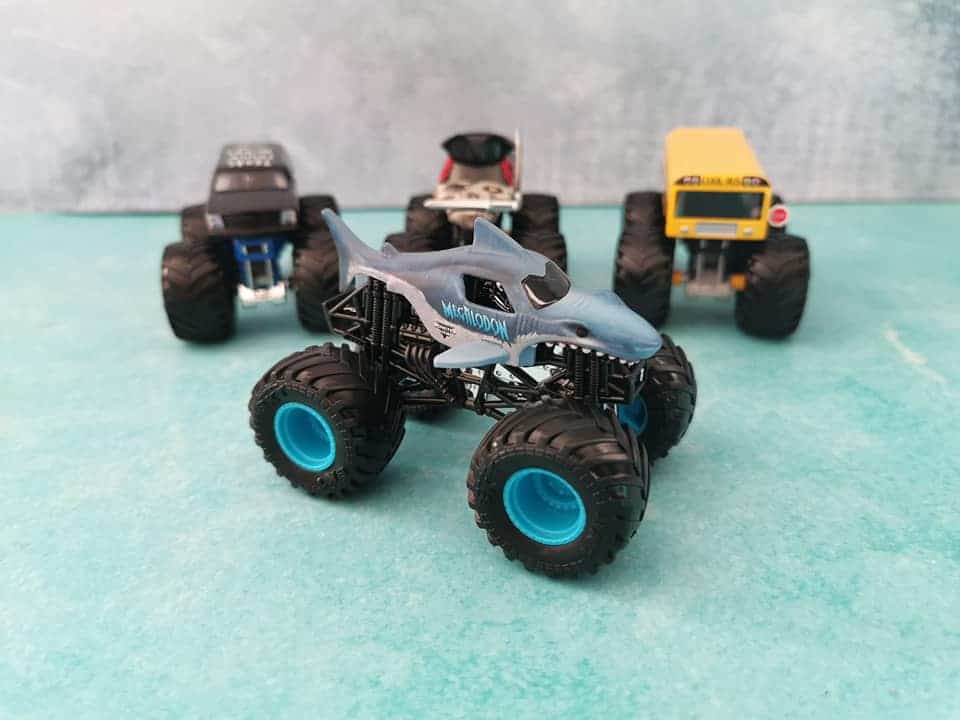 There are other products available including larger scale die-cast vehicles, Zombie Madness playset and larger scale RC vehicles. You can see them all on the Spin Master website