Alison loves playing games in the arcades and really enjoys the ball throwing games. The Jumpstar Sports Bounce and Score Electronic Basketball game is available from This is it stores and we were sent it to put it through its paces. Now the picture below is not what it looked like coming out of the box. To be honest, I put off building it for around a week because of how daunting all the pieces looked. In reality though, the Jumpstar Sports Bounce and Score electronic basketball game went together really easily.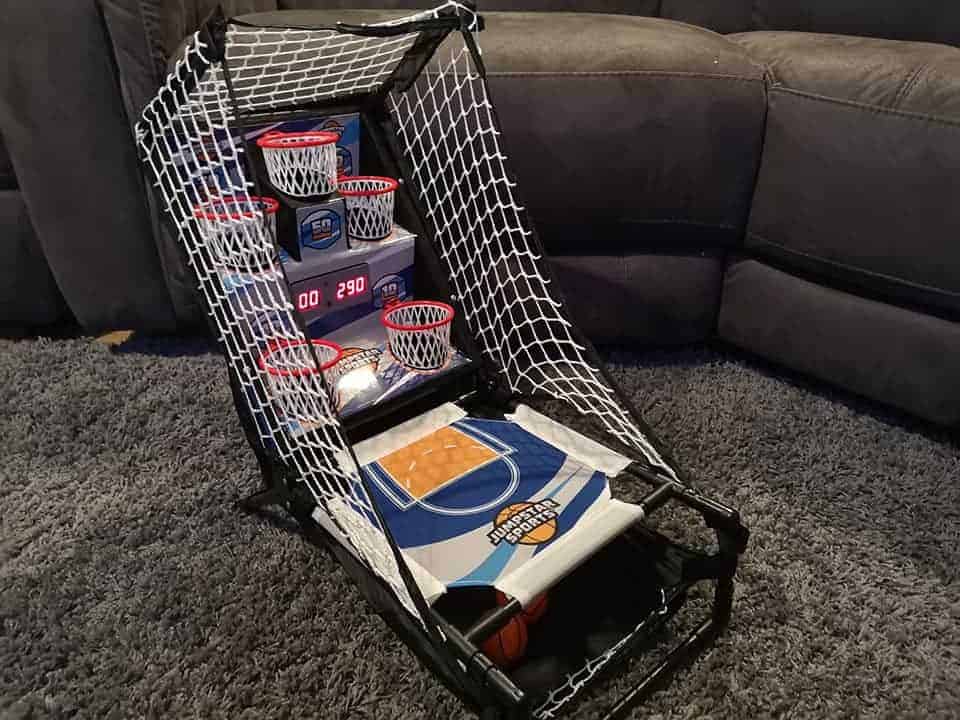 The plastic rods all went together easily and apart from the bottom bouncing bit being a bit tight (which it needs to be to work) and therefore a bit tricky to put together, everything else went smoothly.
The Jumpstar Sports bounce and score electronic basketball game comes with two balls and five nets. The aim is to bounce the ball o the bottom piece of fabric and land in the baskets. The higher the basket, the higher the score.  The balls then fall through the basket to the bottom ready for you to bounce them again. You need to get the highest score before the timer counts down.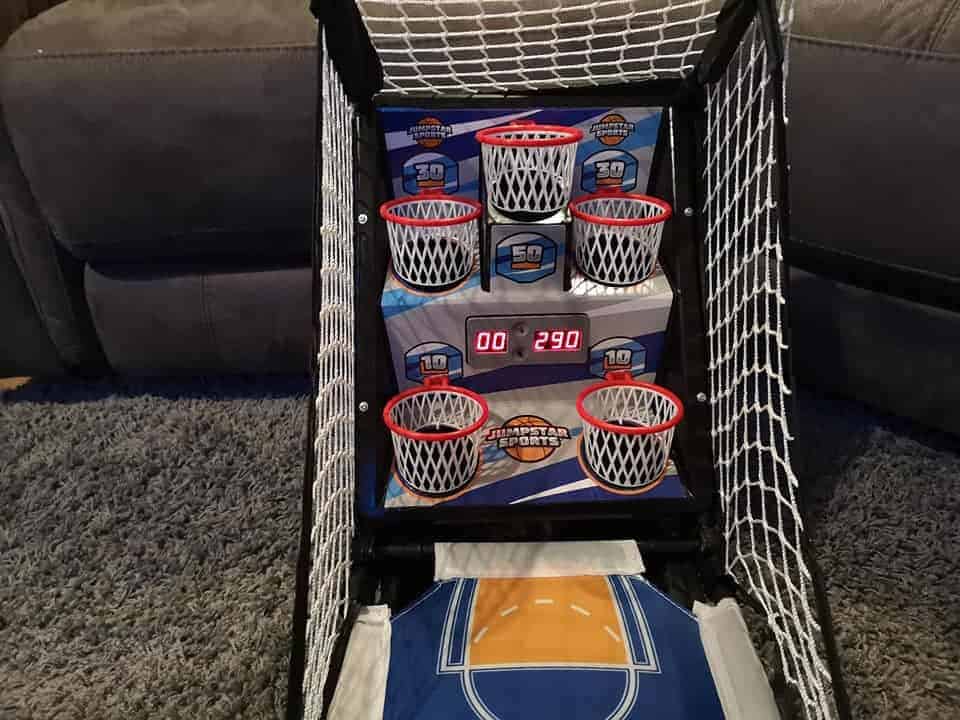 The Jumpstar Sports Bounce and Score Basketball game takes 3 AA batteries. It features flashing lights and sounds to add to the fun and whenever you get the ball in a basket, an announcer tells you how many points you've scored whilst a countdown lets you know when time is running out.
The great thing about this is that it folds down to make it easier to store. It has also been used a lot more than most of the other items she has been sent this year which is brilliant for an item that is currently selling for £19.99 (price correct at time of publishing).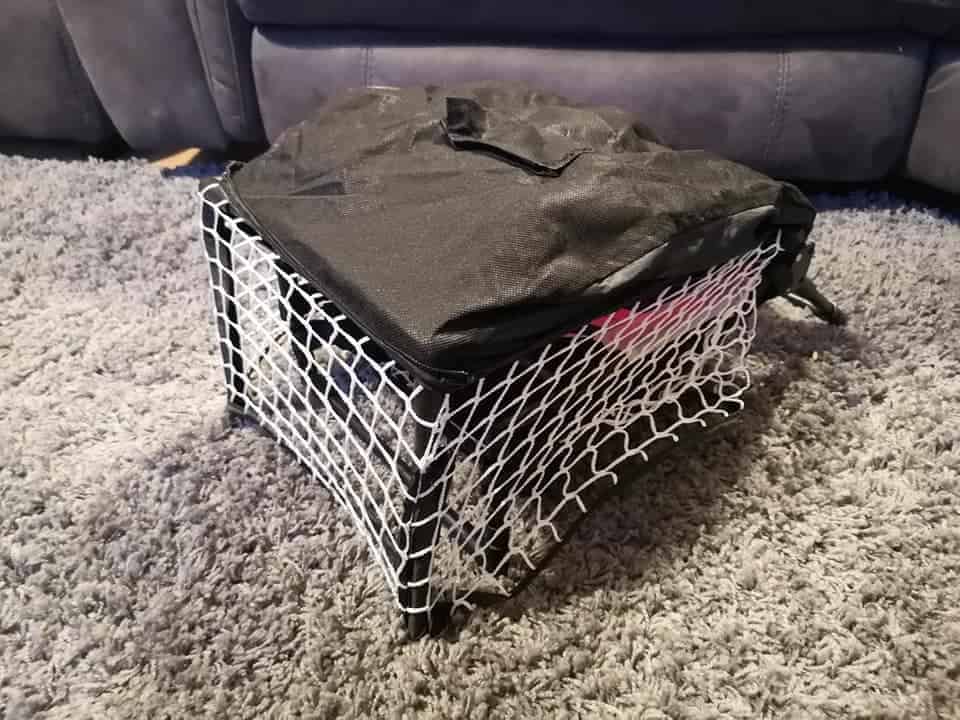 We definitely recommend this if you think it is something that your kid would love. For the price it is really good value and it has certainly been played with a lot since I built it.