Items featured in this post were sent to me for inclusion in this Mothers Day guide but I handpicked what I would include.
Mothers Day is on the horizon again and finding the right gift can be tricky, after all, Mums are all very different. I have never enjoyed the commercialisation of Mothers Day, tacky gifts saying best mum don't really show that you know your mum or really appreciate her. They were fine when we were kids given a small amount of money to buy a gift but as I get older (and as my kids get older) I look at them as a huge waste of money. A thoughtful gift that suits the recipient is much better and I can't tell you what they would like to receive as they are all different. Take my mum as an example, for Mothers Day this year I have bought her the newest Pokemon game for the switch I don't know many mums who would think that is the perfect gift but she loves it. Anyway, this post is about all the things I would love to receive for Mothers Day (and won't because I already have them but you know what I mean).
I bloody love an Ewok, I have loads of them. In fact, just above my desk I have two shelves packed full of ewoks. I also love a loungefly bag. I saw this Ewok mini backpack at the Toy Fair in London back in January and fell in love with it. This is literally my gift of dreams even though it is totally impractical for use and will sit on my shelf. I do however have an ewok loungefly handbag and an ewok backpack both of which I use all the time.
I love decent socks and decent geeky socks are a dream come true. Jimmy Lion not only produce brilliant quality socks but their choice of licenses are brilliant, I have been fighting the tween for these ET socks since they arrived. Now if only they did Gremlins ones I would have the perfect socks every day of the week.
The best Mothers Day book you can ever read from an extremely funny and very lovely Matt Coyne. I would like to say that Matt is a good friend but really he is just a random acquaintance that I have got drunk with a few times. He is however hilarious and witty and if he could sort out his punctuality or his ability to reply to messages then he would be ace. That said buy this book, or one of his other ones, he has written few now and won't shut up about them. You can find out more on Man versus Baby.
I love going to the theatre and seeing a new show so this buyagift voucher for 2 west end theatre tickets is a great gift and I might even take my mum along. There are so many amazing shows that you can choose from that I know I will find something suitable that I haven't seen yet. However the great thing about buyagift is that if I cant find anything suitable I can exchange the voucher for a different experience.
You can't really go wrong with chocolate but rather than just grabbing some from the local supermarket showing that you have put some thought into it makes all the difference. This Cadbury Love you mum hamper is perfect with a small box of roses, a large dairymilk bar with a Love you mum sleeve and a beautiful purple organza bag filled with 5 full sized chocolate bars. If like me Green and Blacks is a chocolate of choice then this Mothers Day gift box will hit the spot. The special Love you mum wrapper on the milk chocolate is a great touch.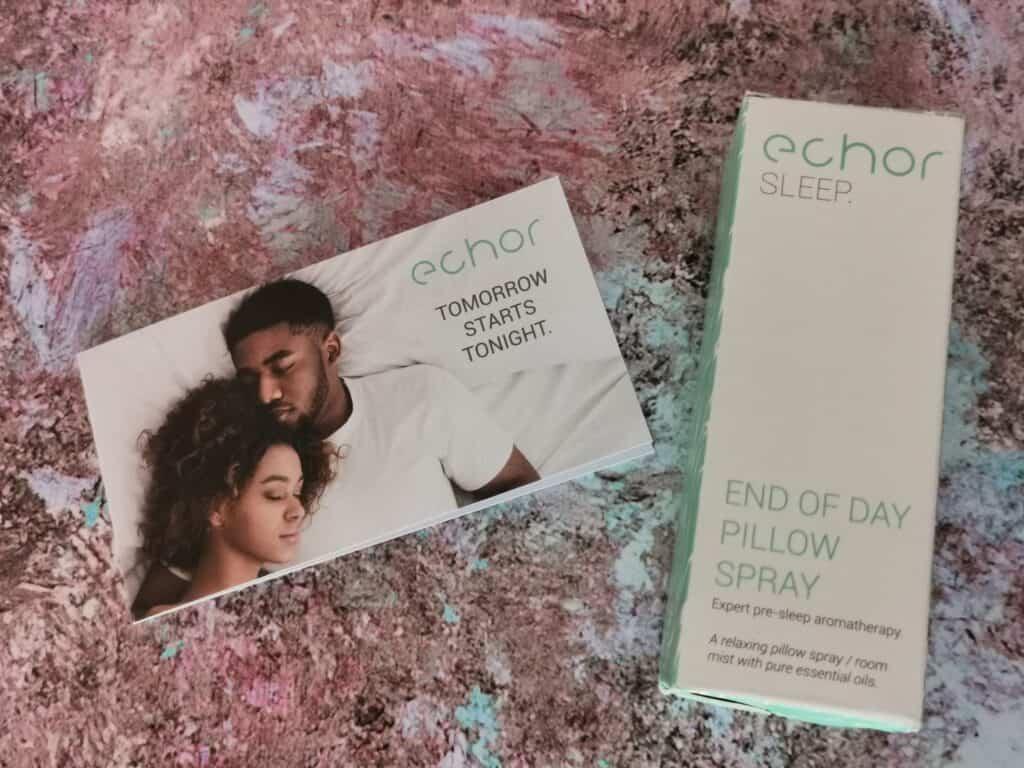 As Tired Mummy of Two I can tell you that sleep is still so important to me and still just as elusive as it was when the kids were younger. I love a pillow spray for those days when my brain just won't switch off and Echor sleep end of day pillow spray works great. Plus they plant a tree for every order which is a bonus.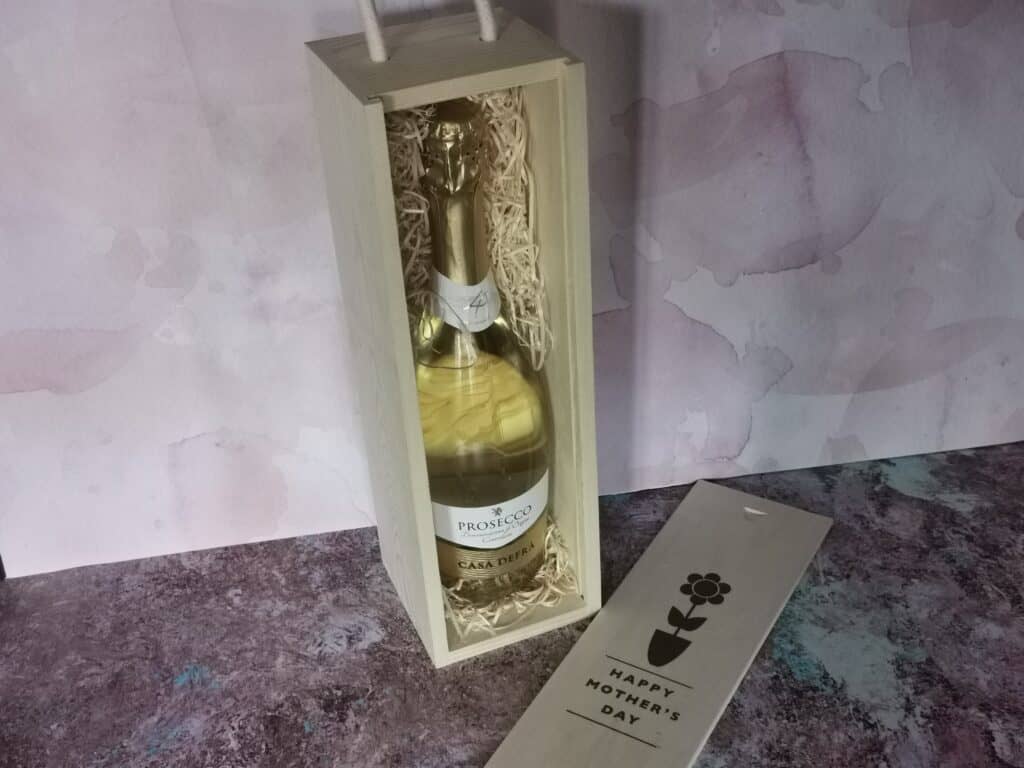 Finally what better way to celebrate Mothers Day than to toast yourself for another year keeping the kids alive. Sparkling Direct have a great range of Mothers Day prosecco in beautiful wooden boxes that really make an impact, you can even include a personalised message!
So there you go, all of the gifts that make me happy as a mum. I would also accept a foreign holiday, a day without any arguing or a day without someone making some demand of me. What would you like to receive?