When it comes to planning the perfect family holiday, there are a few key things to keep in mind. It involves communication, choosing a destination that will appeal to everyone in the family, setting a budget, and other considerations.
Read on for more tips and advice that will help you be well on your way to planning the perfect family holiday.
1. Make sure everyone is on the same page
The key to any successful holiday is communication. Before you start planning, sit down with your family and discuss the top destination options and everyone's must-haves for the trip. This will help ensure that no one is disappointed when the final plans are made. If you're the one doing the majority of the planning, it can be easy to forget to include everyone in the decision-making process. But it's important to involve your whole family in the planning so that everyone feels like they have a say in where you go and what you do.
Once you've got everyone's input, it's time to start narrowing down your options. Consider things like budget, travel time and distance, climate, and activities that everyone will enjoy.
The more you discuss and plan together, the more likely you are to end up with a holiday that everyone will love. So take the time to talk to your family and get everyone on the same page before you start booking anything.
2. Choose a Destination That Will Please Everyone
One of the first steps in planning the perfect family holiday is to choose a destination that will please everyone in the family. This can be tricky, especially if you have kids of different ages, but it's definitely doable.
One option is to choose a destination that has something for everyone. For example, if you have young kids, you might want to go somewhere with great beaches and plenty of activities for them to enjoy. If you have teens, on the other hand, you might want to consider a city break where they can explore and shop. Camping is another activity that your family can agree on, and there are various kinds of accommodation around Loch Lomond in Scotland for camping and nature trip activities. There are also hotel and B&B accommodations in this area if your family is looking for a holiday getaway with a touch of convenience and luxury.
Another option is to let each member of the family choose one activity that they really want to do on holiday. This way, everyone gets a say in what the holiday entails and no one feels left out.
3. Budget Carefully
Another important step in planning the perfect family holiday is to budget carefully. This is especially important if you're travelling with young children, as they can be expensive to keep entertained.
There are a few ways to save money when travelling with kids. First of all, consider staying in self-catering accommodation rather than a hotel. This will allow you to prepare your own meals, which can be much cheaper than eating out all the time. Secondly, look for free or cheap activities that the whole family can enjoy. For example, many museums and galleries offer free entry for children, and there are often discount days at theme parks and other attractions. Also, shop around for deals. Compare prices on travel, accommodations, and activities before you book anything. And don't forget to use coupons and loyalty rewards programs to save even more. Finally, make sure you book your travel and accommodation in advance to get the best possible rates. This will help you to avoid last-minute price hikes and will give you more time to look for deals and discounts. In addition, try to schedule your activities around off-peak times to avoid crowds and save money.
Another important thing to keep in mind when making your vacation budget is to keep it simple and make your vacation meaningful. Don't try to do too much. Choose a few activities that everyone will enjoy, and stick to them. The holidays are about spending time with loved ones, not about material things. So focus on creating memories, not just acquiring stuff.
4. Create a Detailed Plan
When it comes to planning the perfect family holiday, one of the best tips is to create a detailed plan. This plan should include everything from your budget and where you're going, to what activities you'll do each day. Creating a detailed plan will help ensure that everyone knows what's happening and that nothing is left to chance. It also means that you can make changes along the way if something isn't working out as you'd hoped. This may seem like a lot of work, but it's actually quite simple. All you need to do is sit down and make a list of all the things you need to do before you go away.
Start by booking your travel and accommodation, then move on to make sure you have all the necessary travel documents (passports, visas, etc.). Next, start thinking about what you'll need to pack – both for yourself and for the kids. Make sure you include clothes, toiletries, medicines, and anything else you might need. Finally, start planning your itinerary. This doesn't need to be set in stone, but it's a good idea to have an idea of what you want to do each day so that you can make the most of your time away.
5. Have a Backup Plan Ready
You know the drill. You spend months planning the perfect family holiday, only to have it derailed by a last-minute illness or work emergency. What if you had a backup plan ready to go?
Making sure you have a backup plan ready is one of the best ways to help ensure your family holiday goes off without a hitch. Whether it's having a Plan B for accommodation or activities, or knowing what to do in case of an emergency, being prepared can make all the difference.
It doesn't have to be anything fancy. Just a few alternative ideas in case your original plans fall through. That way, you can still enjoy a wonderful vacation – even if it's not exactly what you had originally planned.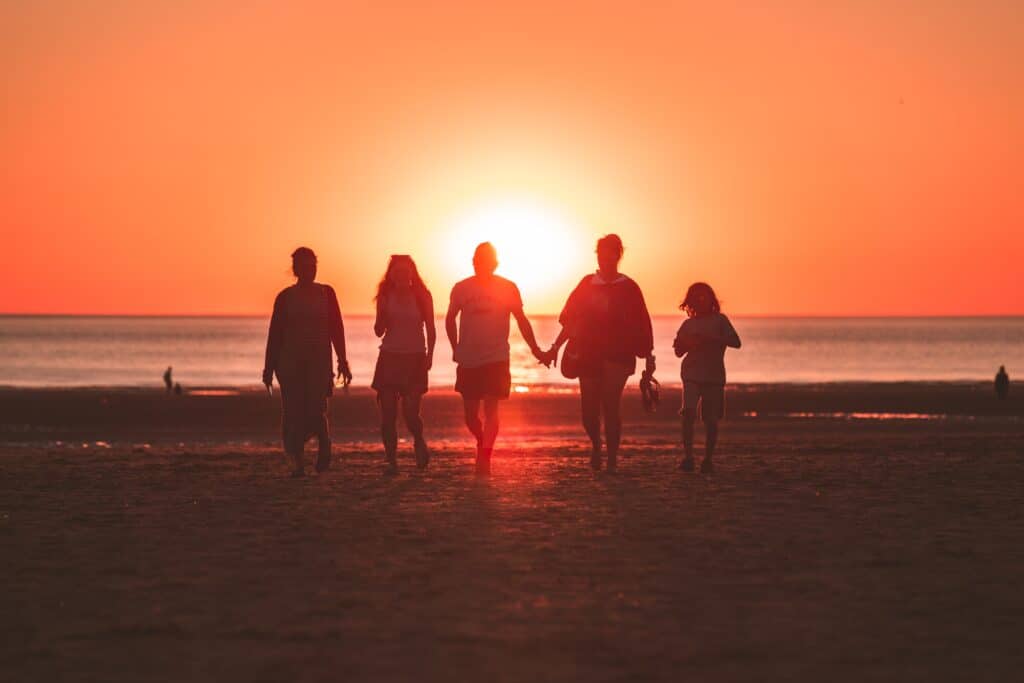 Following these steps will ensure that you have a great time on your family holiday. Just remember to relax and enjoy yourselves – that's the most important thing. So what are you waiting for? Start planning today!