After you've got a top-quality pair of walking boots, the next thing you need is a sound dog walking jacket. Really, it's the difference between enjoying the outdoors comfortably and being wet, cold and miserable.
You need to ensure your jacket protects you against the notorious British elements yet is also comfy enough to wear and is practical enough to move around in. Of course, that sounds great in practice but with the latest technology, designs, and fabrics – along with all the jargon that comes with it – it is difficult and confusing for you to work out exactly what you need.
So, we're going to help – by streamlining your search by deciding what will be a good dog walking jacket for you.
What to Look For Initially?
Consider the kinds of clothing that will suit your activity – this helps you in narrowing your choice right away. Like for instance, a chunky insulated walking jacket will be heavy and warm.
What features do you need? Do you want it to be waterproof? Breathable? Durable? Should it come with vents? Do you want it to be heavy to keep you warm or light for freedom of movement? There's a lot to consider.
For those are a bit overwhelmed by the number of options –  it's good to keep in mind that breathable, windproof, and waterproof dog-walking jackets are considered the most practical and versatile – in turn, making them very popular. This type of jacket can go along with different layers to suit changing uses, activities and any kinds of weather too.
Look for a Walking Jacket that Fits Properly
There is nothing worse than an uncomfortable, tight walking jacket – at the same time – you don't want an oversized one either as it is unnecessarily heavy and awkward. The best walking jacket must leave space for layering your tops but not overly so.
To make sure you are getting the right fit, first, measure your body against the size guide provided by the manufacturer on their website – avoid going off of those subjective small, medium as well as large designations. For men's walking jacket, measure your chest, waist and inseam. For women's walking jackets, measure your waist, bust, as well as hips. Different brands have their guides of sizes, so you need to be aware of this.
What's more, you need to be aware of the shape of your body. If you are tall, you may be able to pull off a walking jacket that is longer length; however, if you are short maybe opt for a shorter style jacket with a pull in the waist.
Consider the Materials
The best way to know if a walking jacket is worth buying is to check the materials. Jackets today are made of different materials such as cotton, fleece, and wool. Wool is flame-retardant, moisture-resistant, as well as long-lasting. A walking jacket made of 100 per cent wool is very much expensive.
Fabrics used for jackets have moved on so much and become so much more technical than previously. Now fabrics such as Gore-Tex, Milatex etc. They are widely available with waterproof and breathable properties due to their highly technical membranes. This is also worth bearing in mind when choosing the right walking jacket for you.
Modern vs. Traditional
Moderns walking jackets are made of waterproof, breathable, and windproof materials. These materials offer many perks.
For instance, due to the moisture our body generates, perspiration and sweat can pass in the rain-shell material and vent to the exterior to varying degrees.
This is beneficial as while some moisture you produce will get your shirt or base layer damp, most certainly you'll be less moist with a modern walking jacket made of breathable, windproof and waterproof material compared to a traditional jacket made of wax cotton which doesn't allow water or swears vapour to escape.
What's more, a traditional walking jacket made of wax cotton is heavy and can have an old and used smell. On the other hand, if the wax is fresh, it is very efficient and looks great to wear. Water on freshly waxed jackets beads up and falls right off the jacket, ensuring you always stay dry.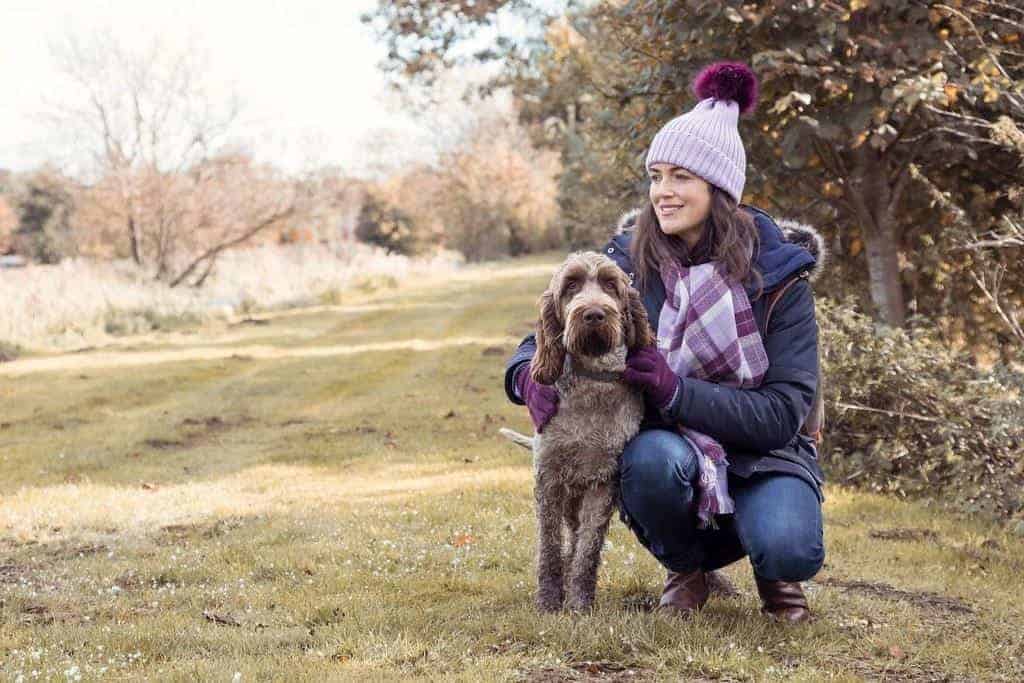 How Good Will It Be?
The hardest factor when choosing a walking jacket is just simple endurability and quality. Since manufacturers and sellers are likely to select the best pictures or images of their walking jacket to post on their site, you might have to take a close look at the product once it delivers to your doorstep.
So what you must look for? Ensure the seams are sealed, due to the fact the unsealed seams result in wind cutting in your walking jacket. Make sure there are no hanging threads or feathers/down poking in the material or fabric. Make sure the collar must be able to stand up as well; this will keep your neck safe and sound from the cold.  These small factors often separate a walking jacket that will stand the test of time from the one which will last for a few weeks or months.
Stay Warm (Yet Stylish at the Same Time)
A lot of people want to be fashionable with regards to their walking jacket; however, some brands of clothing sacrifice warmth for fashion and style. If your wish is to become the trendiest person in your school or at the office while staying toasty, then consider a puffer walking jacket. This kind of jacket is common to celebrities, and you can find a superior and fashionable puffer jacket online without spending a lot. Other styles of a coat which a lot of people are wearing nowadays include faux-fur and trench walking jacket.
You also need to think of classic options. Colours such as camel and fresh winter white are always on style, and patterns like plaid and herringbone are timeless. Also, make sure never to forget small things such as cool zippers, nice buttons, as well as establishments.  They may appear inconsequential. However, these add-ons can make a reasonable and cheap walking jacket look like an expensive one.