The state of Oregon's largest city, Portland, personifies weird and relishes its reputation as a hipster enclave. Eccentric museums, the most strip clubs in the country per capita, and an affinity for craft breweries each play a role in shaping its unmistakable identity.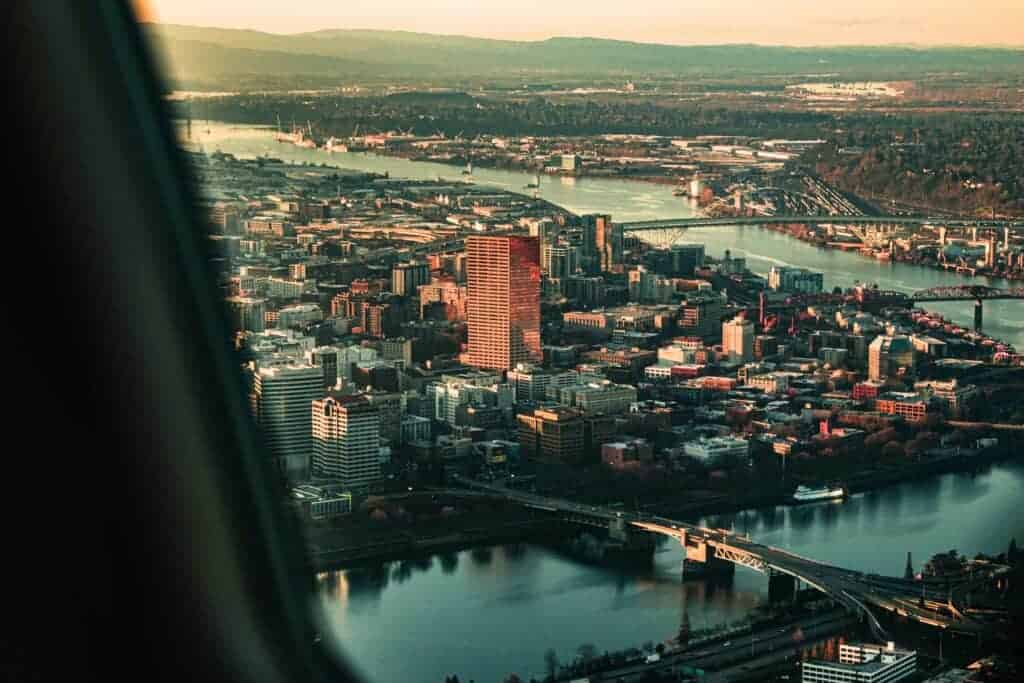 But for every bizarre spectacle you witness on Portland's eco-friendly streets, an equally beautiful sight presents itself. The city is a gem of the Pacific Northwest and is becoming a more popular tourist destination each year. With nonstop action every direction you turn, it's tricky determining the right time to visit 'The City of Roses.'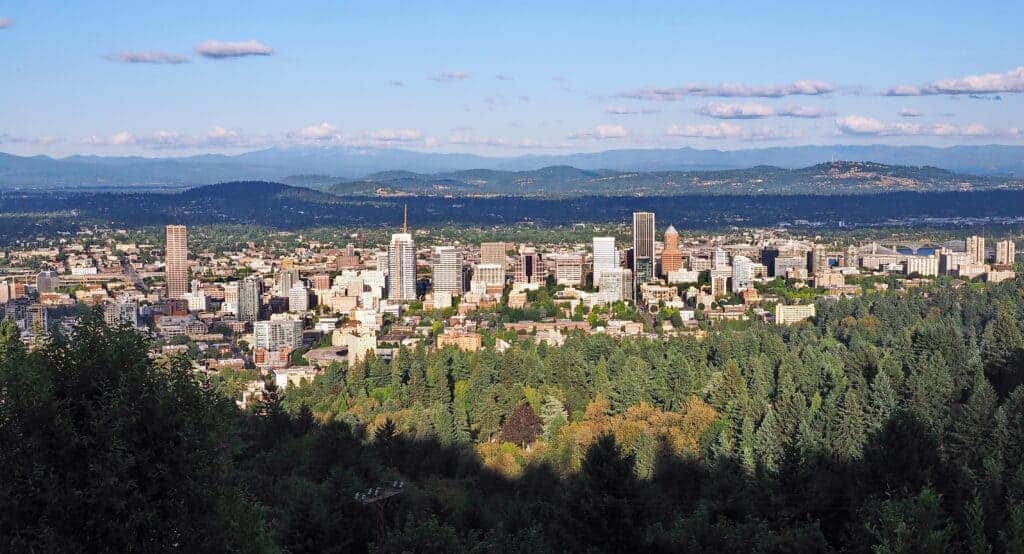 Read on to find out the best time to travel to Portland and plan the trip right for you. 
Spring (March-May)
Springtime in Portland is highlighted by blooming flowers, seasonal festivals, and a steady return to the abundance of outdoor activities around the city. Although rain showers persist, the result is gorgeous views of roses, azaleas, and other radiant flora.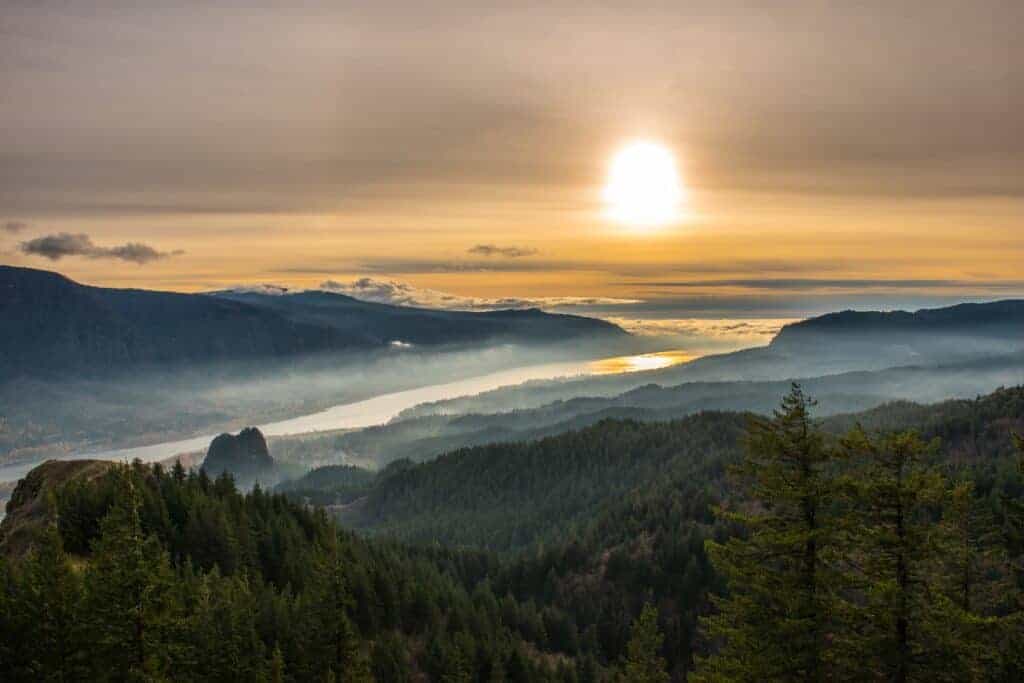 Temperatures hover around the low 40s to high 60s depending on which month you decided to visit. Pack a rain jacket, layers and waterproof boots if you plan on exploring the outdoors on the city's doorstep. 
Tryon Creek State Park is an excellent spot just outside Portland to spot trilliums, while downtown's Waterfront Park is filled with cherry blossoms.
Portland is bursting with life at the onset of spring and the calendar is packed with fun-filled events for all interests. Nature lovers, foodies, and film buffs will all have exciting activities to keep busy for the duration of their stay. 
Notable spring events include:
Summer (June-August)
With temperatures starting to eclipse 80 degrees, summer is when Portland begins to shine, and festivals are in full spring. Bikers and joggers whoosh along the streets, farmers markets sell fresh produce, and outdoor events are in every corner of the city.   
Long, sunny days with little rainfall give nature enthusiasts lots of opportunities for outdoor adventures. Portland is a goldmine for hikers with tons of nature escapes within the city or a short drive from the city limits. 
Forest Park is a sanctuary from the urban sprawl with dozens of trails coursing through dense greenery. The mystical Columbia River Gorge sits roughly 30-miles outside of Portland is one of the top day trips for explorers.
Don't miss out on Silver Falls State Park and its dreamy waterfalls lying only a one-hour drive south of the city. Summer is the most popular season for a camping trip outside of Portland and you can save yourself much stress by packing light and storing your extra luggage in Portland.
The glorious weather attracts more tourists with July and August being the threshold of Portland's peak season. Expect flights and accommodations to be at their most expensive this time of year. 
Portland hosts several of its most popular festivals of the year during the summer and the intense energy can be felt around town. 
A few of the rowdy summer events in Portland include:
Fall (September-November)
Portland is still rocking well into the fall with energetic events and warm weather ideal for connecting with nature. Temperatures still peak around the mid-70s in September and lows don't regularly dip into the 40s until October. 
Tourist crowds begin to fade in October and November which gradually reduces hotel prices. If you can manage lower temperatures and increased rainfall, late fall is a fantastic time to save money on your trip. 
Fall foliage in the Portland area is stunning and you'll be treated to spectacular sights at places like Hoyt Arboretum and the Portland Japanese Garden. Make sure to bring a rain jacket and waterproof boots in case of showers during your hike.  
The city's art scene kicks things into high gear with all sorts of cultural events around town. Enjoy the opera, catch a movie, head to a concert, or visit a film festival to delve into Portland's cultural offerings. Basketball fans fill up the Moda Center with the beginning of the Portland Trail Blazers season. 
Notable fall events include: 
Winter (December-February)
Although the weather can be downright yucky with wind and rain, that doesn't stop Portlanders from getting into the holiday spirit. Temperatures typically stay in the 30s and 40s, and it's extremely rare for the city to receive snowfall. Hotel prices are their lowest and you'll save a pretty penny by scheduling your trip to Portland in winter.
Most residents stick to the museums and other cultural venues, but thrill-seekers can hit the slopes at Mount Hood for an exhilarating ski adventure. If you have waterproof, non-slip hiking boots, now is the time to bring them. Macleay Park, Mt. Tabor Park, and Hoyt Arboretum have beautiful winter trails if you don't mind braving the elements. 
Winter festivities are full of jubilee and some of Portland's liveliest events take place during this chilly time of year. There's plenty of things to do and you'll never be short of entertainment while sipping a hot cup of joe. 
Some beloved winter events include: 
Best Months to Travel to Portland
A trip to Portland will leave you awestruck any time of year, but no season puts Portland under the limelight quite like summer. With blissful T-shirt temperatures and endless events underneath the sun, you're guaranteed to have an itinerary packed with exciting activities. 
Whether you love the serenity of Portland's surrounding nature or the city's quirky personality displayed at boisterous festivals, make sure to have your shades handy when summer rolls around. The only drawback of visiting Portland during summer is higher accommodations and peak season crowds. 
Best Months to Visit = June-August