We love eating out as a family and both of my girls enjoy trying new food so when we were invited to Sapporo Teppanyaki in Manchester for a review I knew I had to take them with us. We were given £80 off the total cost of our bill which came to just under £120 for the four of us. We did really splash out though as we wanted to sample as much of the menu as we could.
One of the things my girls love the most from going to Japanese restaurants is Edamame beans but they don't share so we needed to buy a few bowls worth. These Edamame beans did not disappoint.
For our starters, we wanted to try a few different options. Alison chose Tempura vegetables, Elizabeth opted for the BBQ ribs which fell of the bone and I selected the Sea Bass Gyoza Tacos which were unusual and delicious. We also had vegetable spring rolls but these disappeared faster than I could take photos of them.
We also ordered a Sushi Sharing Platter. The Sushi was really good and we even managed to get both girls to try some. We opted for a sharing platter as there was just too many choices and this allowed us to try a few different types.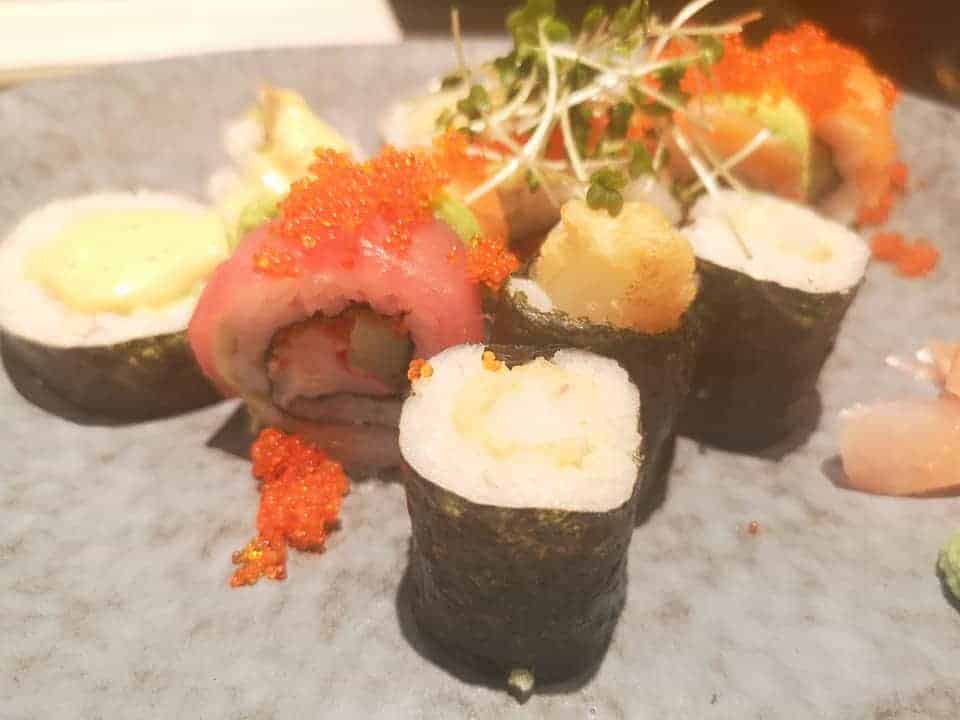 When eating at Sapporo you sit around a cooking station where you get to watch some of your food being cooked. There is real showmanship to the cooking and the chefs seem to really enjoy their jobs. They showed off their skills flicking food into my husband's mouth and by creating large flames much to the amazement of the guests.
Main courses are served with Sauteed Potato slices, egg fried rice and stir fry vegetables which are all cooked on the hot plate in front of you. We ordered Teppanyaki chicken in teriyaki sauce and Lamb Rump in Sapporo Peppercorn.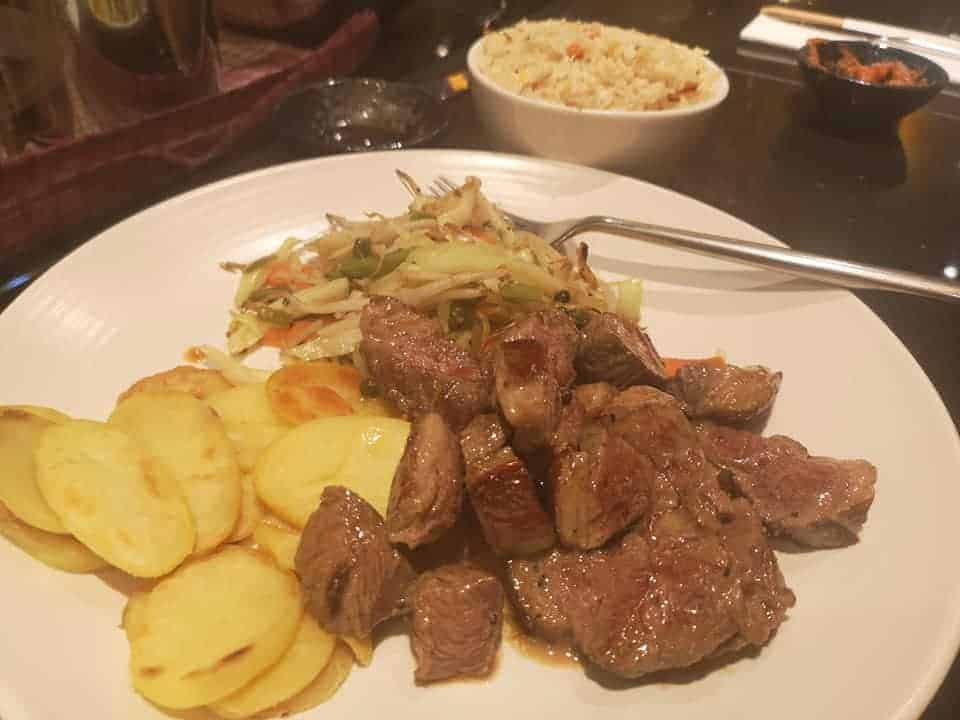 By the time we had finished all of that food we didn't really have much space for dessert but Alison couldn't pass up the chance to try the legendary Sapporo white and milk chocolate spring rolls.
As a family, we really enjoyed the food and the experience at Sapporo Teppanyaki in Manchester but for just under £120 I do think it is a bit too expensive for it to be somewhere that we would go for anything but a very special occassion.
To help reduce the costs they do have a basic kids menu for £6.95 for a main course and a soft drink then a dessert can be added for £2.  They also have an early diner menu that looks great and offers a good variety with two courses with a glass of wine or soft drink costing just £16.50 each. They host a range of family fun days which not only look great but also have a low cost set menu perfect for the whole family.