Visiting Christmas Markets have become part of our festive traditions and living in Manchester means that we have a huge European market that visits every year. I love visiting these markets but one of my best experiences was to visit the Christmas Markets in Pays De La Loire. Travelling in France is really easy and finding accommodation online using ebooking means that you can find something to meet your tastes and budget but where would you choose? Below I look at three of my favourite french Christmas markets each special for their own reason.
Nantes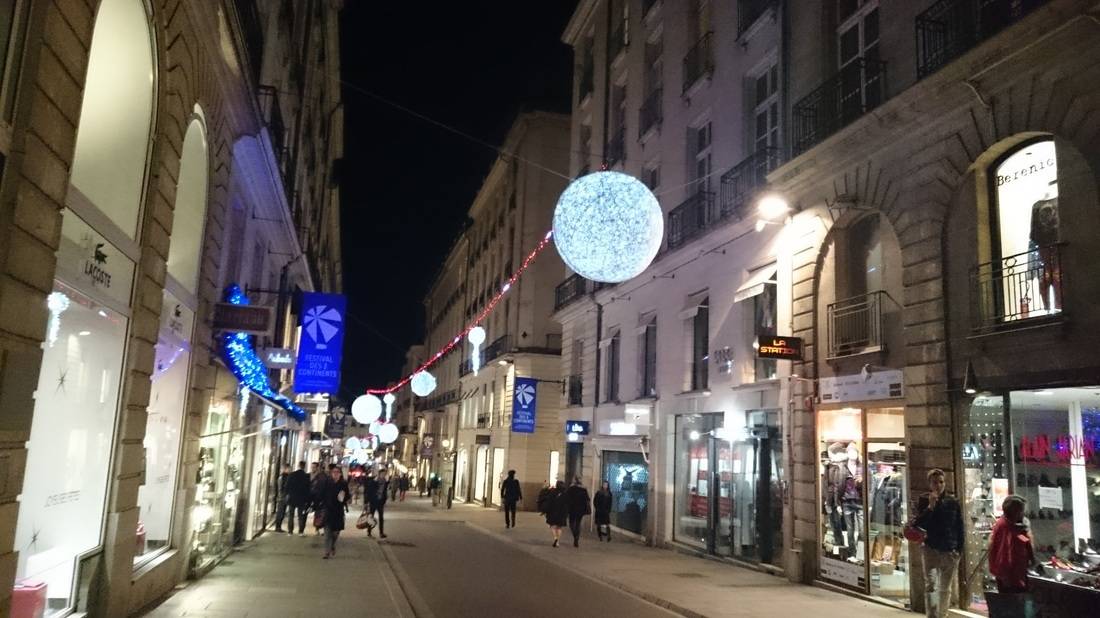 The city of Nantes was tastefully decorated and featured two Christmas markets within walking distance of each other. Most of the stalls featured edible festive treats which a few stalls selling decorations and gifts. There were lots of sweet treats on offer as well as the traditional cured meats. Nantes itself is a great place to visit as a tourist and there are so many attractions that you can visit as part of the Pass Nantes.
Angers
The night we spent in Angers was the night they switched the lights on and it was beautiful to see. Angers is the home of Cointreau so it featured on a few of the stands within the market area. There was lots of local meats, cheese and other edible delights on sale and the area was buzzing with people of all ages. Again the markets were full of decorations and a small number of gifts but mostly food. If you get a chance you should head to the Cointreau distillery for a fantastic tour or even just to buy a few bottles from the onsite shop.
Chateau du Brissac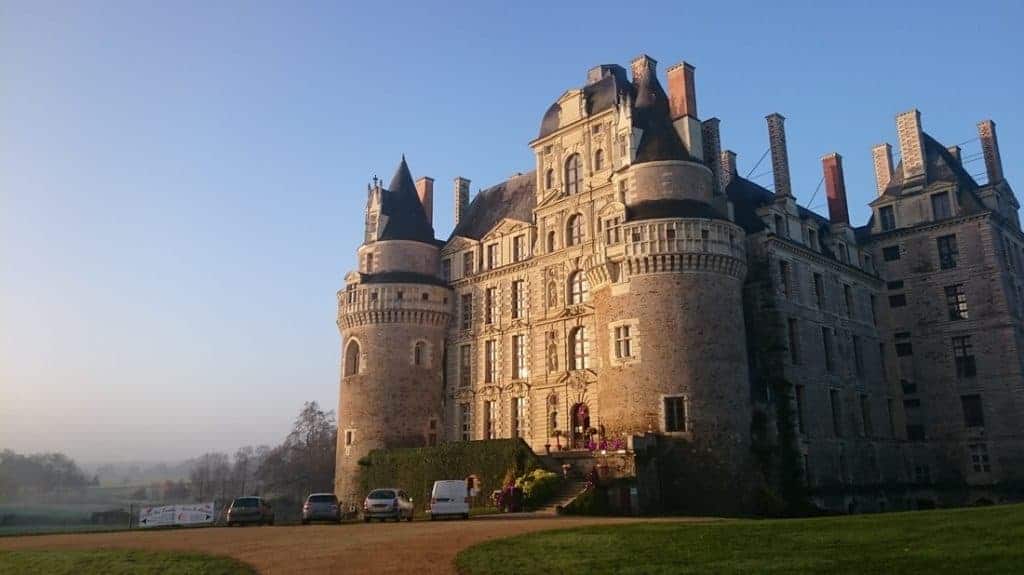 The Christmas Market at the Chateau du Brissac was my favourite. It is only on for one weekend of the year and it brought together local crafts men and women to sell their wares. The whole Chateau was extremely festive as well as being steeped in history and from the cellars to the top floor the rooms were filled with festive delights to be found. You could buy anything here from handmade soap to foie gras and everything inbetween. If I was to recommend any market then this is my favourite. To me the handmade craftsmanship on show as well as the quality of the products was fantastic and I especially loved the cheese and wine. With the addition of the Santa's grotto and the amazing grounds this is one place I would love to visit again.
The Christmas Markets in the Pays De La Loire region sold a lot of local produce that made them a fantastic place to visit for some Christmas treats and special gifts and you can either fly, drive or jump on a train to get there which makes it a fantastic place for a festive break.