On Sunday we made our way along to Butlers Wharf to board the Lolli-Rodger for 90 minutes of fun with childrens entertainers Sharky and
George
. Organised by the people who bring us
Lollibop
it was a great taster of the fun and adventures that await us in August.
The Lolli-Rodger was decorated with lots of themed decorations and there were swords for the children to play with too.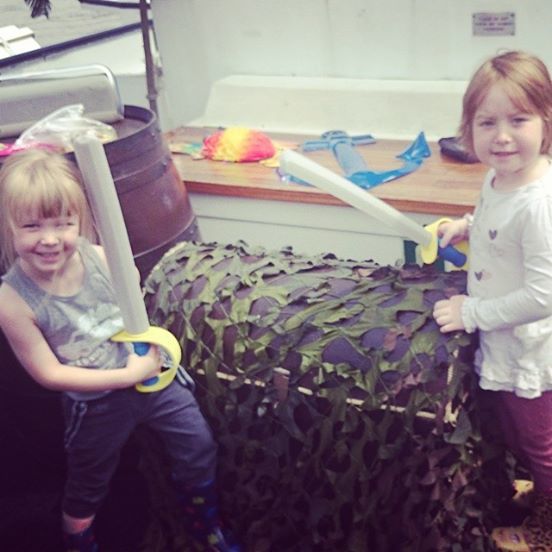 Upon boarding the vessel the girls were greeting by pirates and princesses who welcomed us on to the ship in style. It really set the tone for the whole voyage.
There was loads to do across all three decks and we had lots of fun trying out the different activities.
The route the ship took was fantastic and we enjoyed going past the
London
Eye before turning around near Big Ben. In fact as we went past Big Ben we witnessed it strike two o'clock which was a phenomenal thing to see from the river.
All in all the girls had an amazing time and we are looking forward to Lollibop festival even more now! What a fantastic experience and some wonderful memories that we gained aboard the Lolli-Rodger.