I love a good
Jigsaw puzzle
but unfortunately I dont have the
time
or the space for such a luxury so when I heard that my favourite Jigsaw brand had an app that allowed me to do Jigsaws on the ipad I couldnt resist!
There are two fantastic versions of the
Wasgij
Puzzle App for you all to enjoy – a FREE version and a paid version for £0.69 (what a bargain!)
With the free
Wasgij
Puzzle App you are given two FREE puzzles to play and you can choose between three piece counts – 54, 70 and 96 pieces. With the paid version you can play four Wasgij puzzles with piece counts of 54 to 504.
When you select your puzzle you can choose how many pieces you want and also if the pieces will snap into place. I find that this allows me to play a quick game or a more complicated drawn out one. The snap to board option is very useful when dealing with smaller parts as it can be tricky to fit them together otherwise.
The playing area starts or small but you can use the center button on the left to increase the size of the playing area. This is good for when you are using more pieces. Each puzzle comes with 5 hints in case you are stuck and all of the pieces are stored down the right hand side. You can
move
the pieces from the side to the area surrounding the board if you wanted to view them easier.
One of my pet hates about jigsaw puzzles is finding all of the border pieces. Luckily the Wasgij app saves me the trouble by selecting the borders option. This means all pieces displayed in the right hand side are border pieces which is a great feature.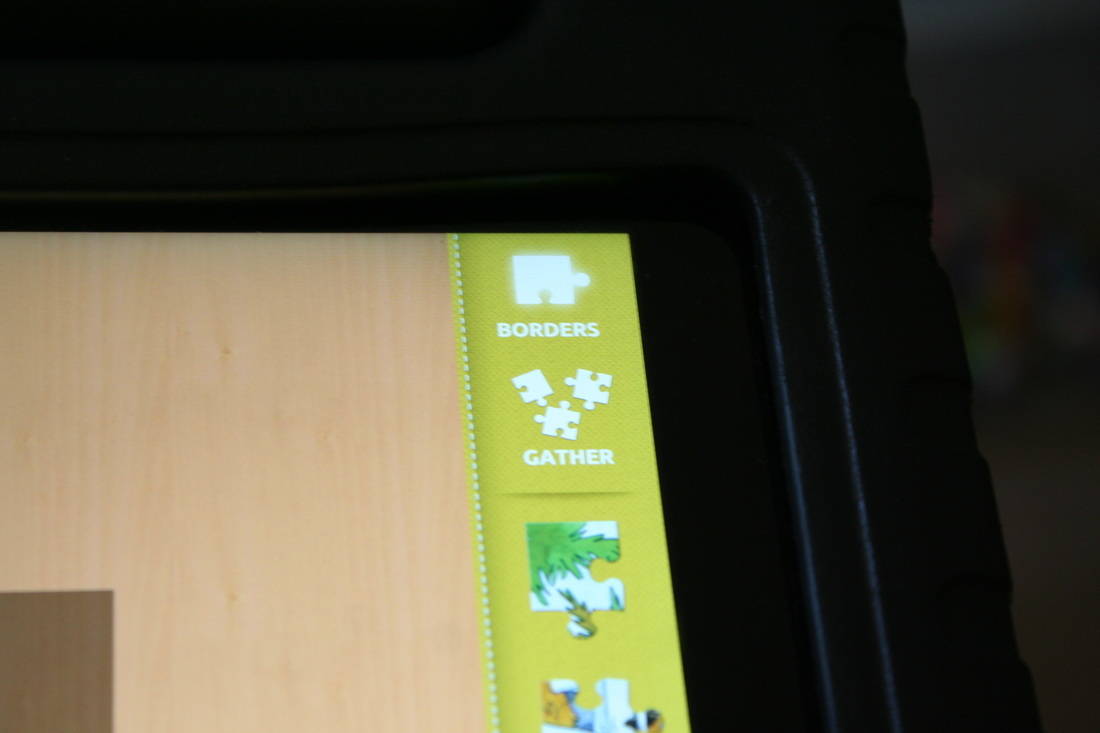 With the paid Wasgij Puzzle App you can also purchase up to 16 extra Wasgij puzzles These are around £1.99 for three puzzles although the
christmas
selection are £3.99 for three puzzles.
I have really enjoyed playing with this app and it now has pride of place on my ipad. Even Elizabeth has enjoyed playing the puzzles on the 54 piece setting. She is pretty good at it too!