My girls love collecting little animals toys so when I saw that Puppy in my pocket were coming back out I knew that they would absolutely love them.
We were sent a selection of the Puppy in my pocket products including the blind bags which retail at £2.49. There are over 100 puppies to collect including some ultra rare glitter puppies but unfortunately we didnt get one of those. Each of the puppies show lots of character and are representative of a huge amount of breeds of dogs (some of which I had never heard about before). They are covered in a soft flock which makes them feel as though they have fur and are in a variety of poses.
As well as the blind bags you can also buy the clip on pouch sets which retail at £9.99 and include 5 puppies all of which you can see through the packaging so there are no suprises but are much better value. Available in different colours and with different puppies it is a great way of building up your collection without getting any duplicates as you can see what you are buying through the packet.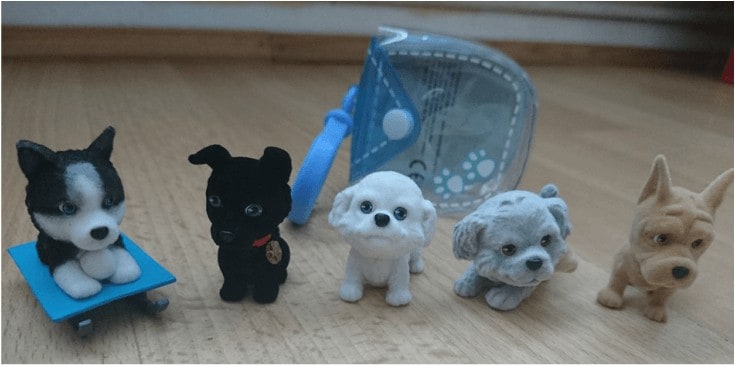 The Dog Park Playset retails at £19.99 and features two exclusive puppies,Titus the English Mastiff and Jackson the Labradoodle. It comes with a swing, slide and seesaw as well as a jump and bridge similar to ones used in dog training. You also get a food container that dispenses bones by pressing on the paddle.
I think Puppy in my pocket will once again be a huge hit in the playground and it is already a huge hit in my house with both of my girls wanting to collect them and I haven't even mentioned the fact Kitty in my pocket will be coming out later this year!