Elizabeth fell in love with Cutetitos when she first saw them and the series 5 Pizzaitos are just as popular as the very first series. Cutetitos are mystery plush characters wrapped up inside a round blanket which closes with velcro. The Cutetitos Pizzaitos are surprisingly wrapped up in pizza themed blankets.
We were sent three of the Series 5 Cutetitos Pizzaitos characters to unroll and share.
Remove the plastic wrapping and the mystery continues. The Cutetitos have a paper wrap around them so that they cant be seen through the wrapping. The paper wrapping on these actually represents the pizza blankets so we had a ham and pineapple pizza, a cheese pizza and a spicy pepperoni pizza themed blankets to accompany our pizzaitos pets.
There are 12 characters to collect and you can get Cheesey, Really Cheesy, Super Cheese and Extra cheesy. They all come with a character card which tells you more about the characters you can collect.
We received Crustito, Basilito and Mozzito. The Plush are all really cute with their own little personalities and details that correspond to their names. I love the basil bow on the head of Basilito for example. The plush pizza blankets are lovely and soft with a detailed printed design that almost makes you hungry. The blankets fasten with a small piece of velcro to turn your pizza and plush into a Pizzaito.
The Cutetitos each have a "hot spot", a slice of pizza embroidered in different colours which tells you which rarity they are. The yellow cheese slices are cheesy (common), Orange is sooo cheesy (rare), Red is Extra cheesy (very rare) and Pink is Super Cheesy (super rare). There are 12 to collect with 3 of each type of rarity.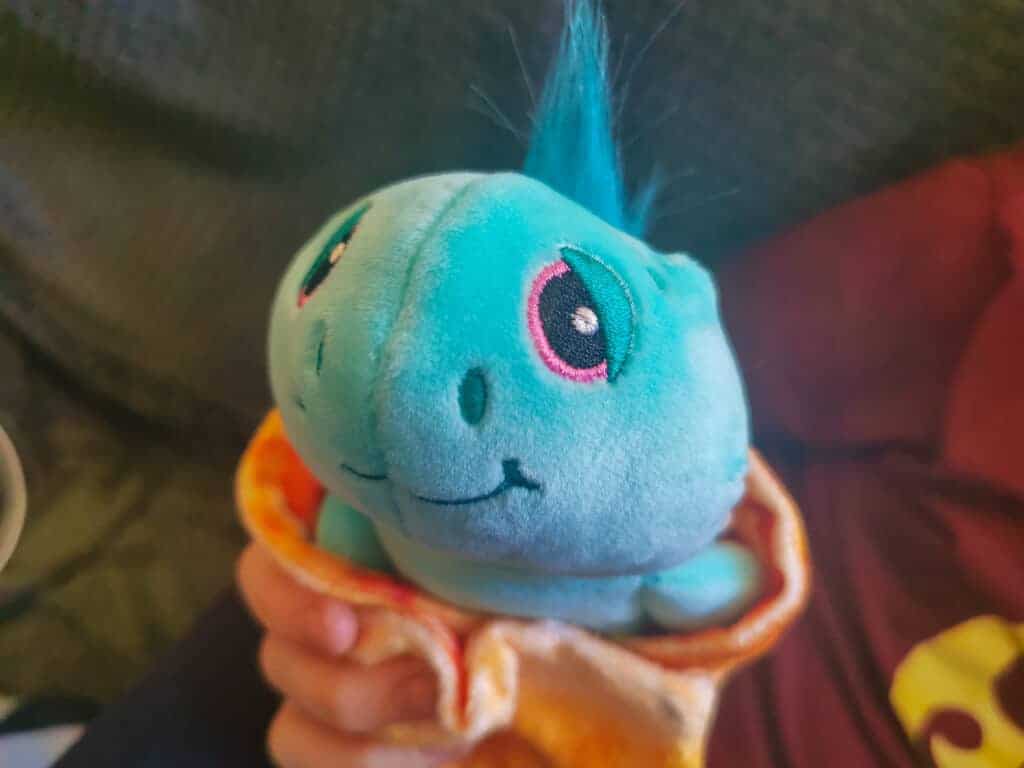 You can buy the Cutetitos Pizzaitos at Smyths Toys where they are currently £7.99 and available on a 3 for 2 deal making them really good value.