Choosing the right Valentines gift can be tricky and it is for you to judge what is appropriate for your current relationship status but I thought I would give you a few different ideas. All of the items in this post have been sent to me for inclusion.
Pampered from head to toe
This beautiful box filled with calming fragrances and pampering skincare treatments makes for a gorgeous gift. The Relaxing Self Care Kit from Beautify contains a charcoal face mask, a pink clay mask, illuminating body butter, bath salts, bath fizzer and an orange rose & amber scented candle
Perfume is always a great gift to give at Valentines day especially if you know their favourite fragrance. I am a big fan of the Lancome fragrances and tend to swap between a few of them. You can currently get 10% off anything at Scentsational using the code SCENT10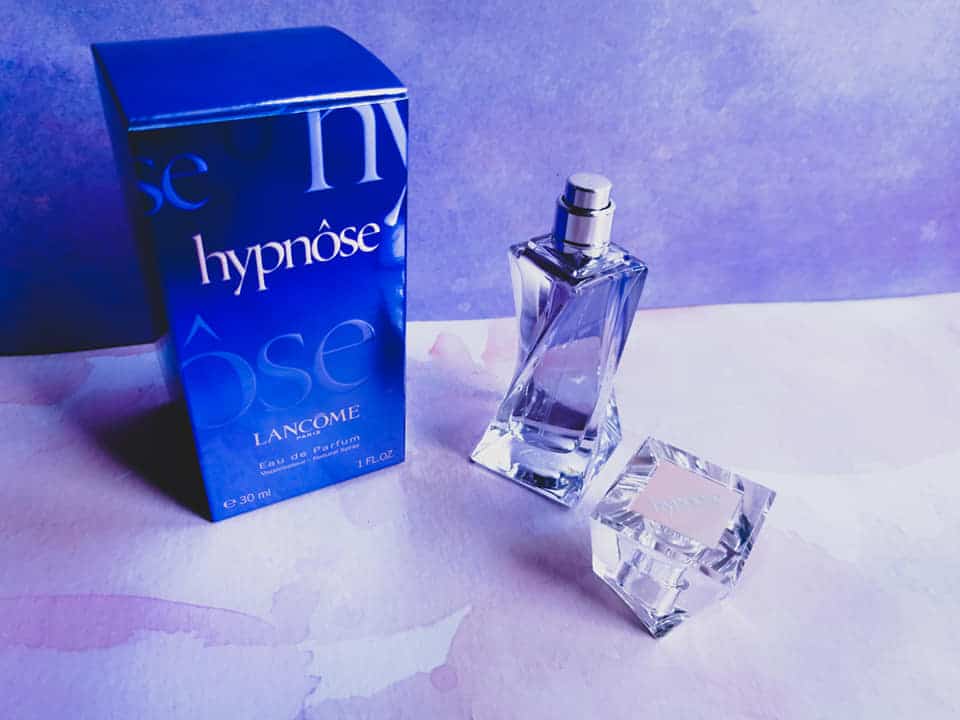 Shaving Cream and Post-Shave Balm Kit from Bluebeards Revenge
Ok so I have to include something for the men here don't I? Well my husband absolutely loves the Bluebeards Revenge products so treating him to a nice gift set at Valentines Day always goes down well. They have a variety of sets available for people with and without beards.
The way to their heart is through their stomach
A personalised hamper from Swizzels Shop
As far as I am concerned sweets are the way to my heart and Swizzels sweets have their own special place. You can get these fantastic personalised Love heart tubes or hampers from the Swizzels shop online and you can get 15% off using code V15 until Valentines Day.

A monthly fudge subscription box service from Stirrd
Why give a gift that will disappear quickly when you can give one that keeps on giving. This monthly fudge subscription box from Stirrd includes two different flavours of fudge and an additional sweet treat. The quality of these treats is amazing.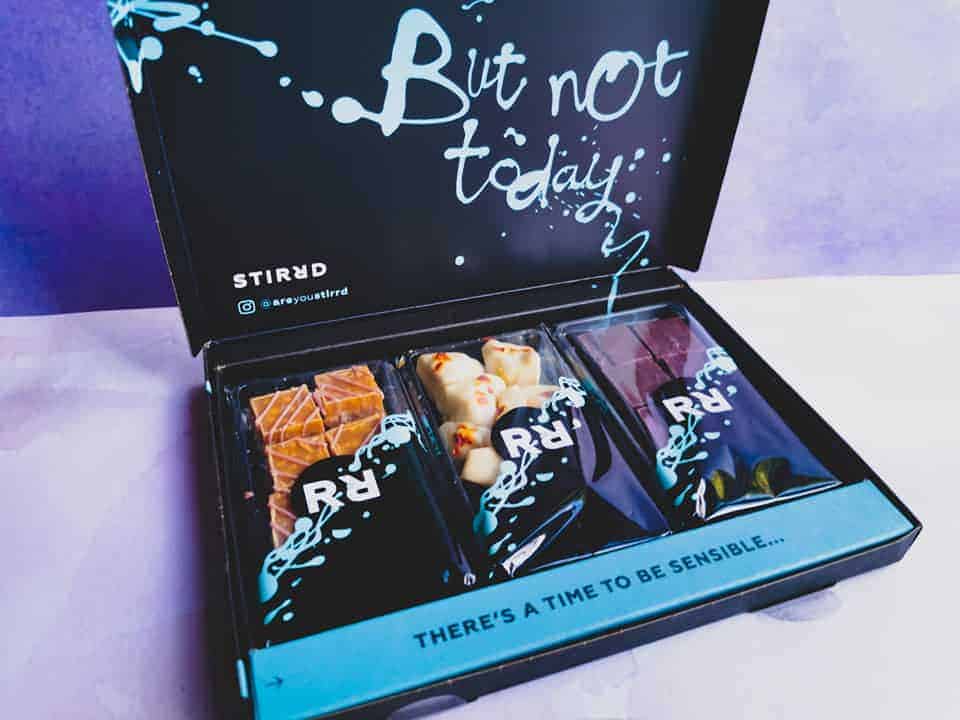 Nothing says love like a box of chocolates from Guylian
If you ask my eldest daughter then she will tell you that these are the best chocolates ever and to be honest the 10 chocolates in this box were gone before I could even take a photo. Guylian create delicious pralines and they do them so well that apart from changing the shape of the chocolate they don't really need to do anything else.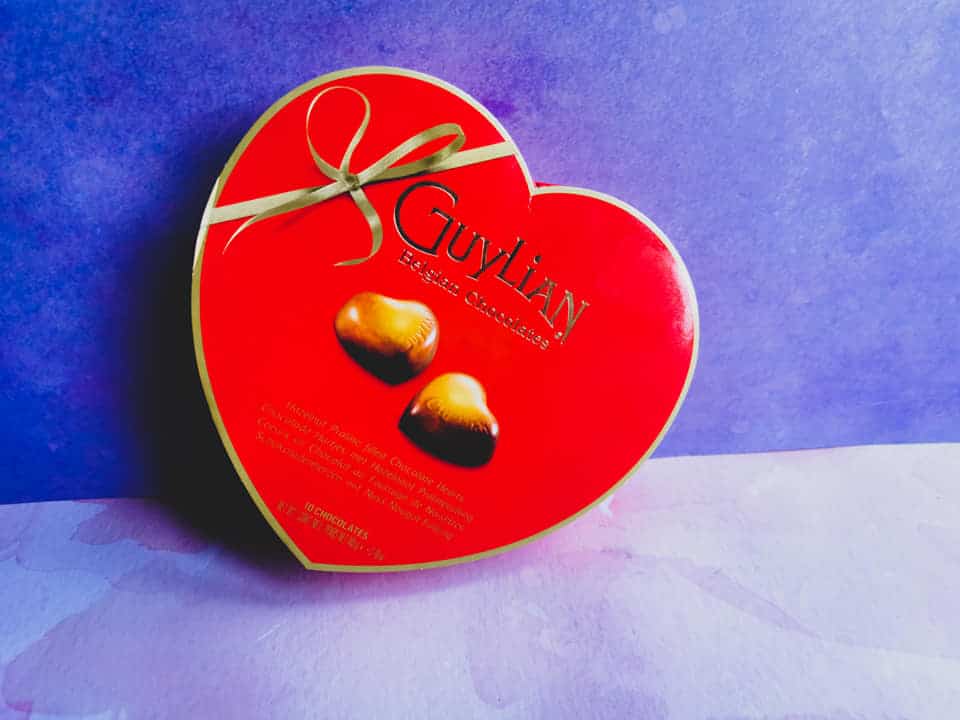 Making a personal gesture
Make your own hamper
Why not make a bit of an effort and create your very own hamper for a completely personalised gift. A few theme options include a Night in, pamper or picnic hamper. Start with the basics such as a bottle of fizz and some Gourmet Popcorn and then add in elements that match your themes such as face masks from T-Zone, Ombar organic fair trade dairy-free chocolate and a favourite DVD for a night in, some bath bombs and a candle for a pamper and a Teselate sand-free towel big enough for two makes a great addition to a picnic hamper.
Buyagift experiences – something for everyone
I love looking at all of the different activities available on the Buyagift website. It is a great place to find the perfect gift for those around you. From spa treatments to gin tasting, afternoon tea to zorbing there is literally something there for everyone and choosing the perfect experience from Buyagift can really show you care.
Wear what makes you feel special
If you are looking to add a bit of a spark to your sex life then a tasteful yet beautiful black lace and mesh nightdress from Perfect 4U fashion could be perfect. I was amazed at the variety of sizes available and that even in the larger end of the scale the nightwear still looks amazing. Now obviously this beautiful lady below is not me. I love the nightdress they sent me but not enough to model it for you on the internet.
Comfortable pyjamas from Blackspade
However, if you really want someone to love you then buy them some super comfy not very sexy but still really stylish pyjamas. Honestly, these pyjamas are the things of dreams and I would love to receive these any day of the year.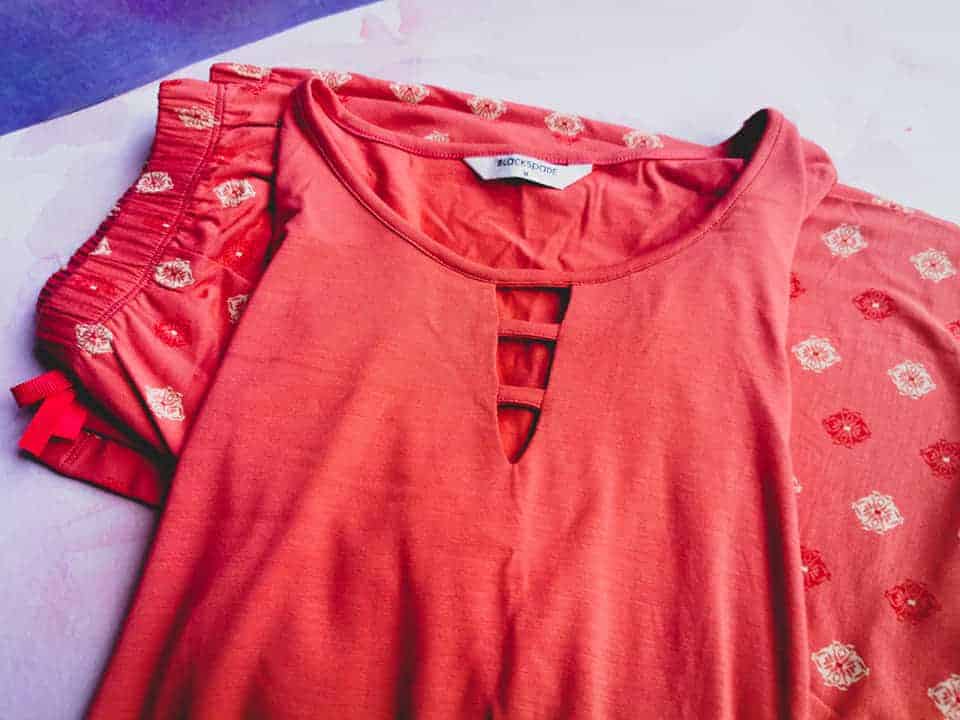 So there you have it, a fantastic range of gifts that would make great gifts this Valentines Day.
What would you like to receive?