This year Valentines Day is going to different. No going shopping to find the perfect gift or booking a romantic meal at your favourite restaurant, this year you are going to have to make an effort to do better and work hard to find your loved one something special. To help you out I have put together a gift guide full of fantastic options all available online.
A twist on the traditional
Hearts and flowers are usually high up on the list as a traditional Valentines day present but who really wants a gift available from your local supermarket. This year I have some alternatives that show you have made the effort.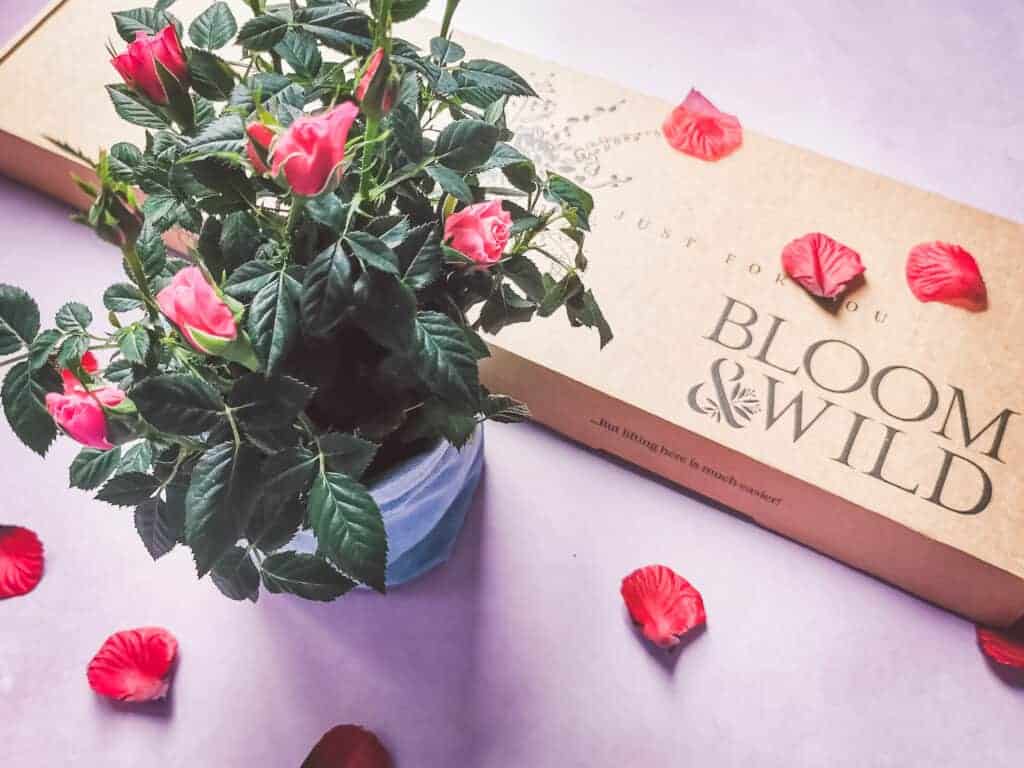 Bloom and Wild have a huge selection of flowers available that can be posted right through the letterbox (perfect if you are sending a gift to someone who you need to socially distance from or who lives far away). I fell in love with this miniature pink rose plant that comes with a fabric pot. I always feel sad when cut flowers just wilt and die in the vase so this is a perfect alternative.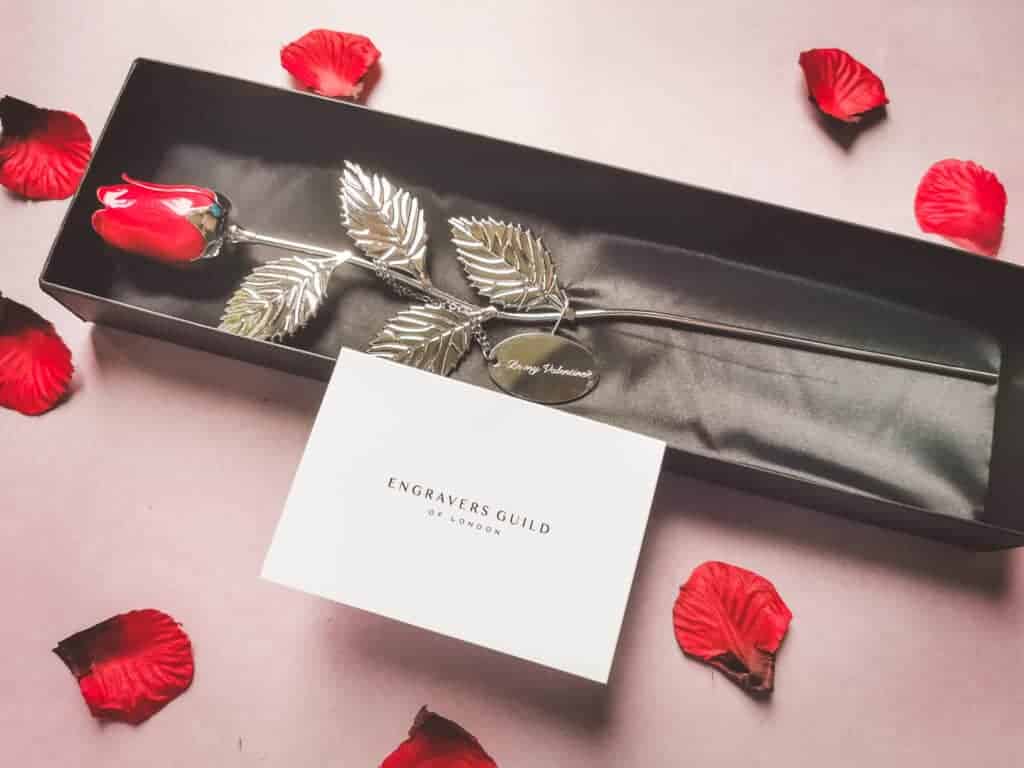 If you want something even longer-lasting then why not opt for a silver Valentines Rose. Available from Engravers Guild of London you can personalise the silver tag with a message of your choice. This 35cm tall rose comes in a beautiful gift box and is something that can be treasured forever.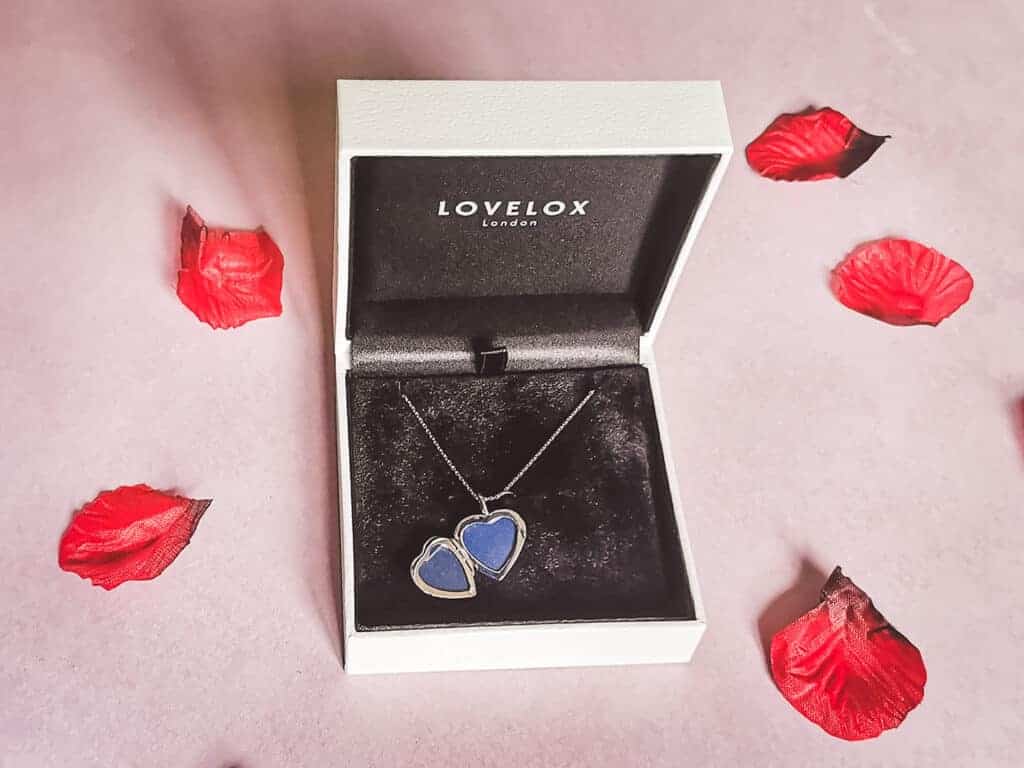 Available from a brand new to launch site called LoveLox (launching 3rd February) this stunning heart-shaped locket can be personalised to include two photos and an engraving all on their site! No more cutting up printed photos to fit in the locket now you can upload the digital copies and create a beautifully personal gift that they will cherish forever.
Way to their heart is through their stomach
I don't know about you but the way to my heart is definitely through my stomach. Eating a lovely meal followed by a delicious slice of cake will get me every time especially if I don't have to do the cooking or the washing up afterwards. We may not be able to head out to a restaurant but you can still order some delicious desserts right to your door.
Anyone else missing going to the pub and enjoying a delicious cocktail? I am sure it can't just be me that has invested in her own cocktail kit since lockdown last March. However, my home cocktails just don't compare to their delicious Nio cocktails. Not only can you build your own box of delicious cocktails but they come in their intriguing box pouches which look amazing. I can imagine that these cocktail boxes would be a great addition to a romantic Valentines day picnic.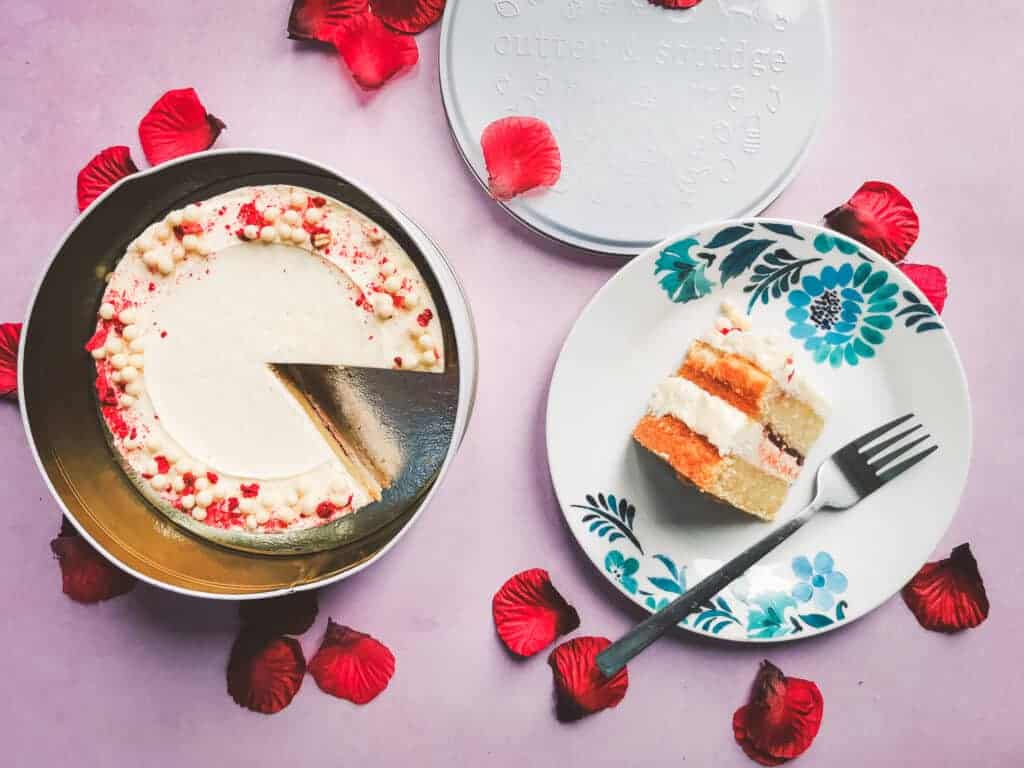 I have ordered a few cakes and treats through the post in the past but nothing has come close to this gorgeous Victoria strawberry sponge cake from Cutter & Squidge. This postable cake comes in a beautiful white tin and it so well-packed that it was perfect on arrival. The sponge was fluffy, the filling was thick and beautifully balanced and we almost had fights in the house over who got to eat the last slice. I would say the only downside to this cake is that it is all gone which is high praise indeed. Cutter & Squidge are based in London and have a huge selection of cakes and treats available for Valentines day with quite a few available for UK Delivery.
If you have ever read my previous gift guides you will know that I absolutely rave about Mermaid Gin. The gin tastes amazing and the bottles are beautiful. The problem is trying to choose which one to get. Thankfully that problem has now been solved with the creation of this super cute miniatures gift set. The bottles are tiny glass versions of the full-sized ones and these are perfect for trying to find your favourite or gifting to someone who is totally new to the Mermaid brand. Not only that but the whole set is plastic-free and maid in Mermaids environmentally-friendly distillery in the Isle of Wight.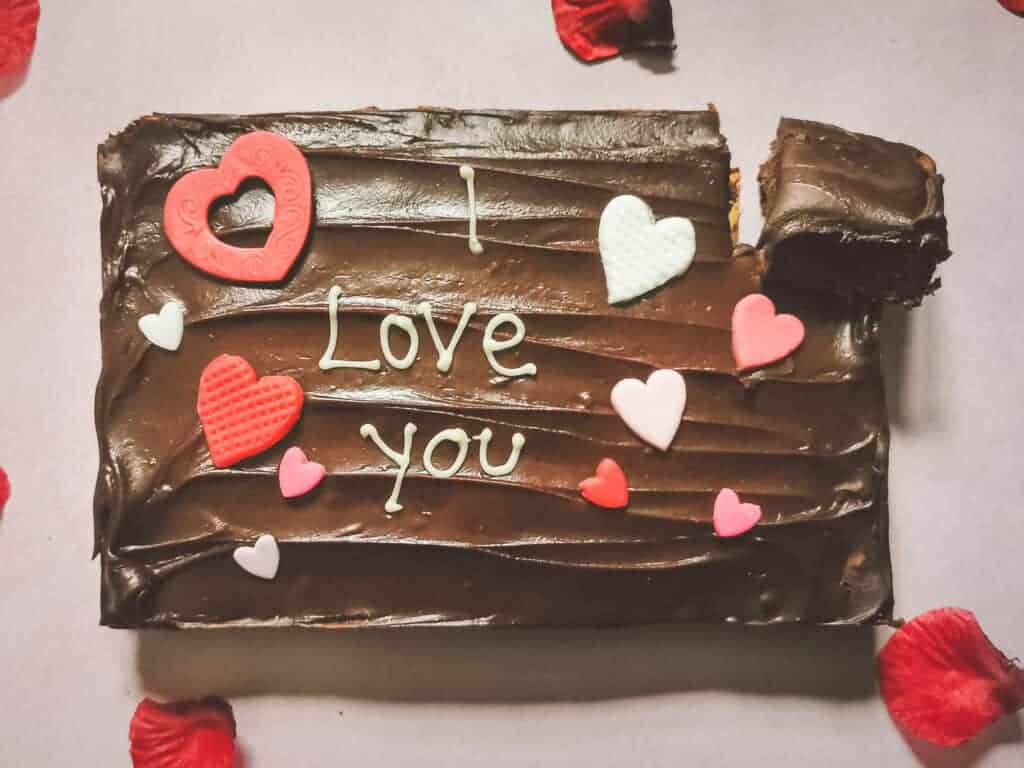 Bradfords Bakers have a huge selection of edible Valentines Day gifts from chocolate-covered strawberries to breakfast tea trays there is so much choice. They can even send out balloons, gift bags and champagne so you can really make a good impression. Their cupcakes range from cute to elegant and if their brownies were anything to go by they will all be delicious. These Fudgey Wudgy brownies came in a lovely red gift box making them a delicious statement of love.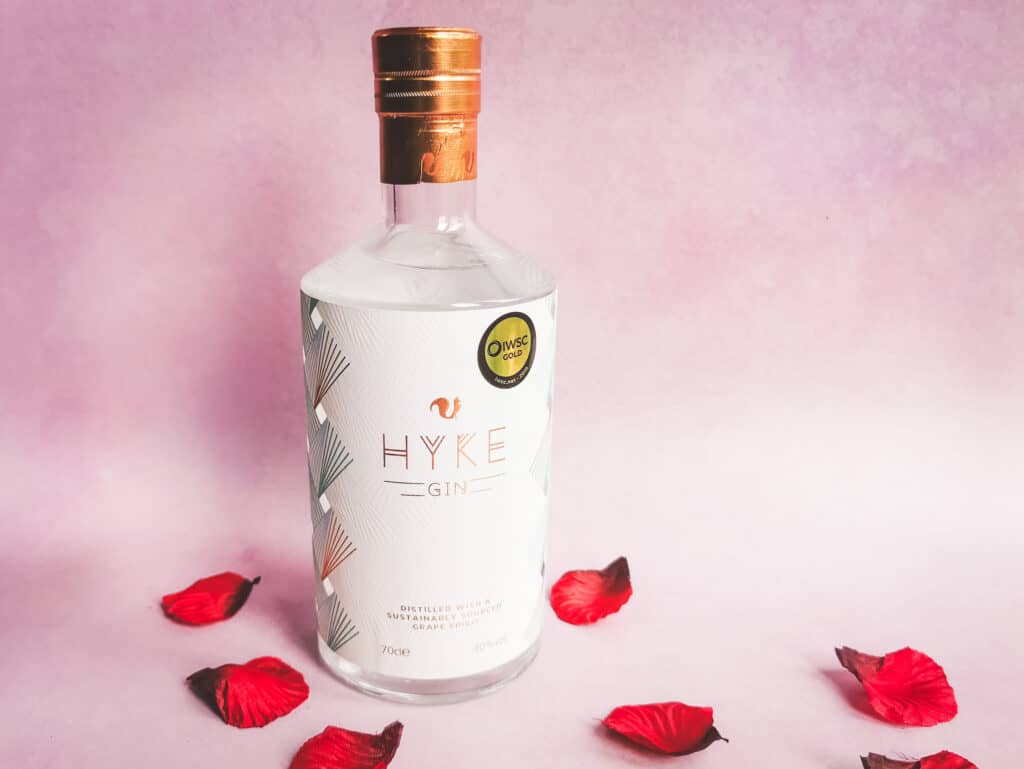 If you are looking for a gift for a gin drinker then Hyke gin is a surprising addition to someone's collection. Hyke gin is made in England using grape spirit. I had never heard of gin made in this way and I was definitely intrigued. The botanicals used include rooibos, coriander and myrrh and they work together to create a one of a kind gin that is bold yet delicious. This is certainly a gin that I recommend to those who like to experiment beyond the big name brands.
Making them feel Good
The Positive Planner is so much more than just a diary. Described as the original mindful gratitude journal, the Positive Planner is full of mindfulness activities, positive affirmations and daily reflections that can really help you towards better mental wellbeing. The Positive Planner guides you through 12 weeks of self-care and is just the thing for people who are currently struggling with their mental wellbeing.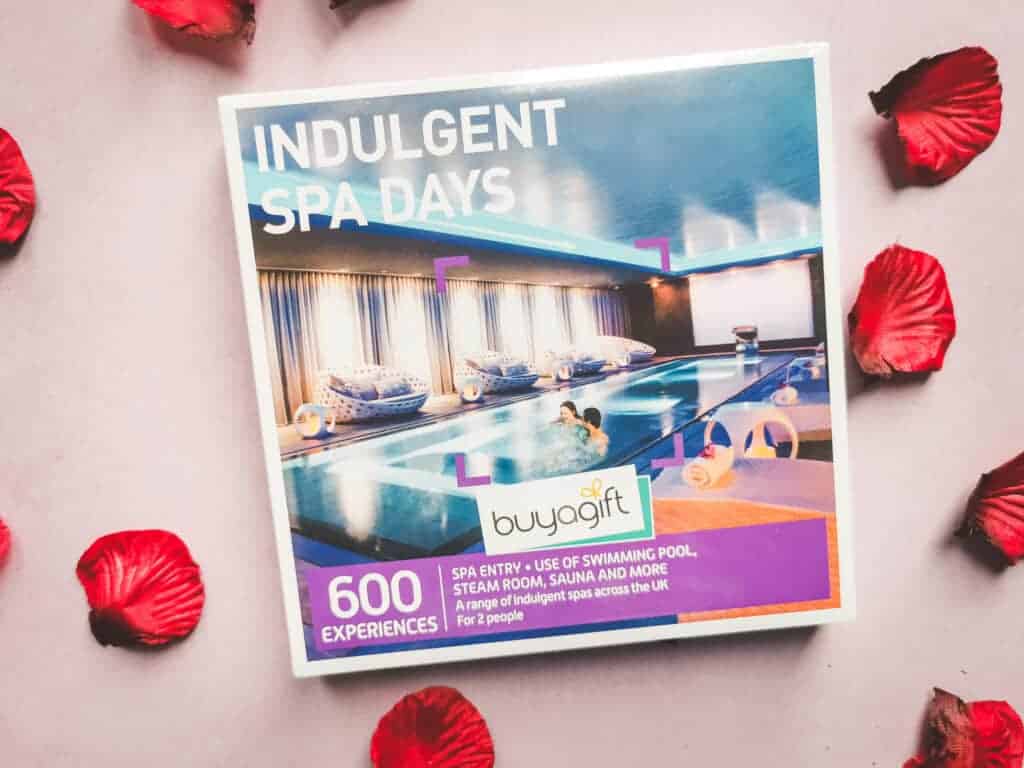 Although we can't disappear off to a spa just yet that doesn't mean you can't gift the opportunity. Buyagift experience boxes are valid for 24 months giving your lucky recipient something to look forward to. If you don't fancy an indulgent spa day then why not a two-night getaway or a track day. There are so many options available you are sure to find the perfect experience.
I seem to be constantly washing my hands at the moment and add to that all the hand sanitiser then I have to admit my hands are in desperate need of some TLC. If you are buying a gift for someone whose hands could do with a bit of love then this couturiers hand cream from SEAMS will work wonders. They also have a range of gift sets available.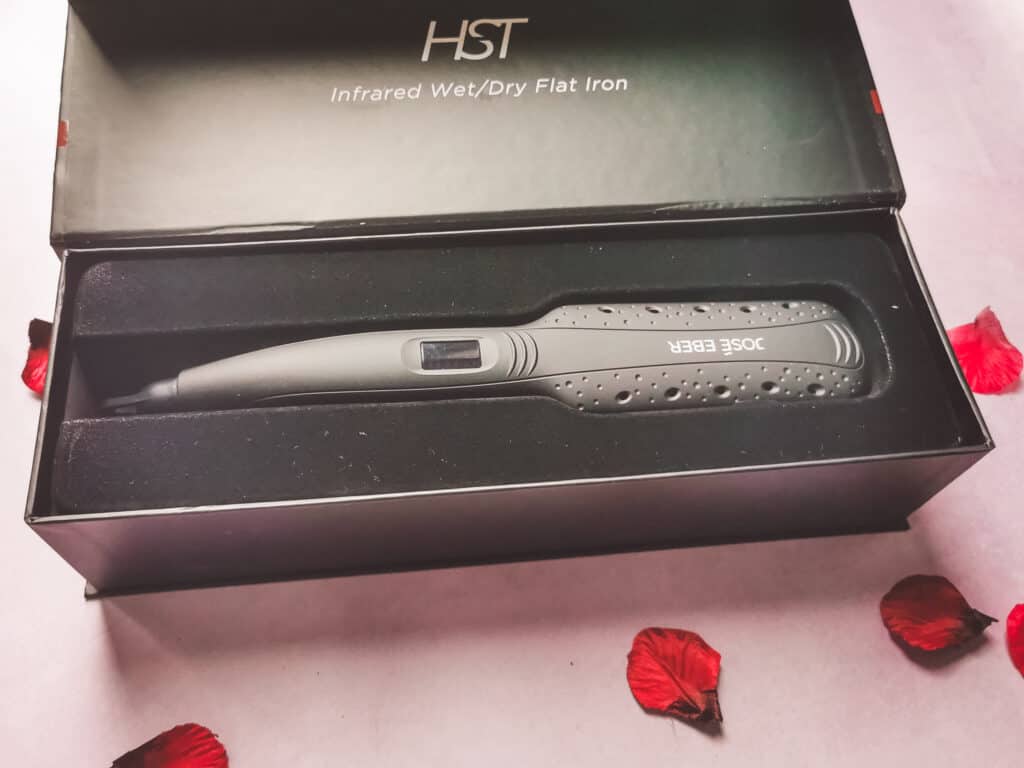 Getting dressed up and putting on makeup is a brilliant way to feel good about yourself so why not give have a Valentines date night at home where you need to make an effort. These Jose Eber HST Infrared Wet/Dry flat iron straighteners would make a perfect gift to make styling their hair quick and easy. Ideal for busy mums or those who just need to run out of the door after a shower.
Something for him
Ok so the men might enjoy the cake and the gin as well but these gifts are ones that are most definitely aimed at them.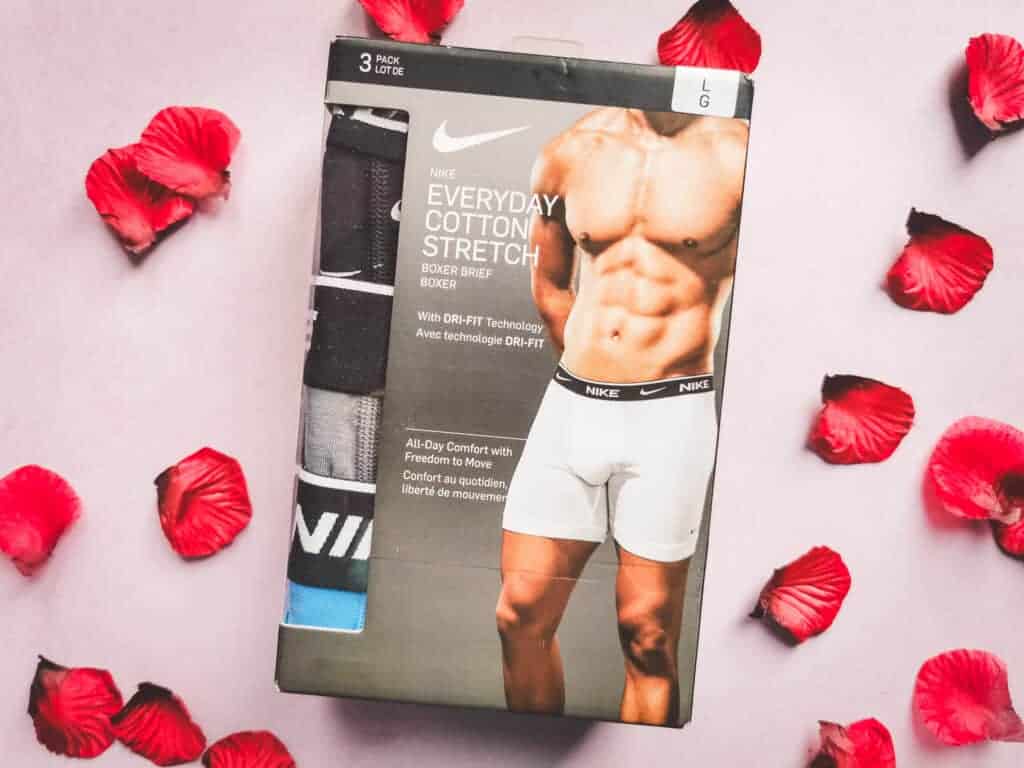 If the man in your life is anything like mine then he never buys himself new underwear and it drives me mad. He loves new underwear but leaves it to me to buy them for birthday, Christmas and well Valentines Day. Recently he has been working out a lot in a bid to beat the bulge so these Nike everyday cotton stretch boxer shorts with dri-fit technology are perfect. Having the dri-fit technology means these are ideal for a workout and the design of them means that they are comfortable no matter what you are doing.
When it comes to beards there is only one company I would turn to for gifts and that is Bluebeards Revenge. They have a decent range of beard-related products that you know are good quality and the packaging means that they look great as well. This beard grooming kit comes with a travel beard brush and sweet-smelling beard oil that will add shine and softness to even the most rugged of beards.
Eco Friendly and suitable for everyone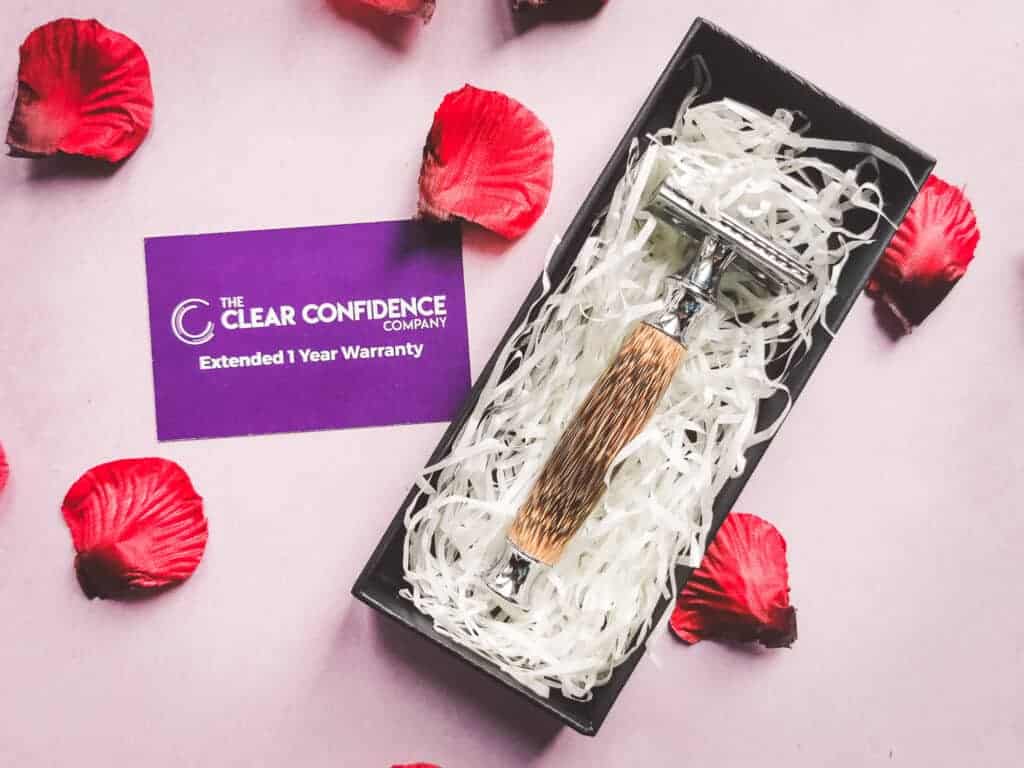 Disposable shaving razors have a huge environmental impact yet I had never really thought of an alternative. This double edge safety razor with a bamboo handle is 100% vegan and plastic-free. This razor can be refilled with standard high-quality double edge razor blades which make it a cost-effective and sustainable alternative. You can win your very own Double edge safety razor with bamboo handle from Clear Confidence over on my Facebook page from now until Valentines Day.