When people think of Seaworld Orlando they more than likely think of the animal exhibits that are available at the park but what they don't realise is that Seaworld Orlando has some of the best rollercoasters in Orlando for thrill-seekers.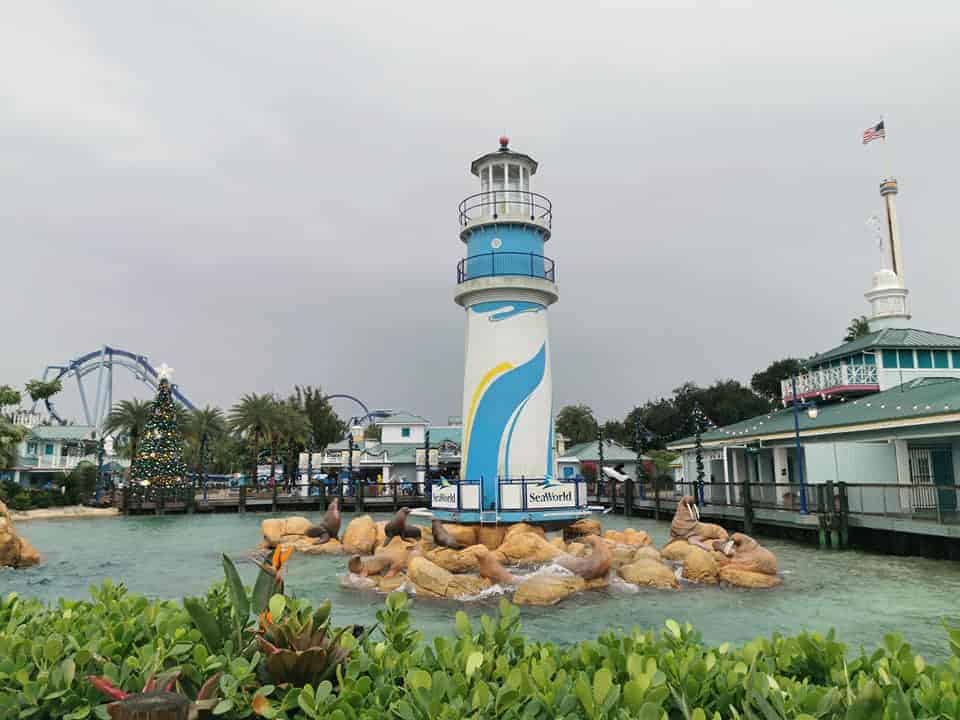 If you are going as a mixed-aged family then you couldn't choose a better park. With Sesame Street land featuring rides for smaller guests and a great splash area to cool down, animal shows for all the family with plenty of seats for the older family members as well as what I think are 3 of the best rollercoasters in the Orlando, these really is something for everyone.
Mako, Manta and Kraken are three very different ride experiences and each one equally thrilling.
Mako is currently the tallest, fastest, longest rollercoaster in Orlando. It is also the one that scared me the most. With a lap-only restraint and lots of ups and downs, this is definitely a ride for those who love a thrill and my whole family enjoyed it so much they went on again.
Manta is a totally different ride experience. The restraints on Manta hold your body and legs in a face down, head first position meaning that I felt super safe even when zooming upside down and speeding along. This is my favourite ride at Seaworld Orlando and one I would happily ride on again and again.
Kraken felt as though it had more twists and turns that any other and with the body only restraints your legs were free to dangle down. With big drops and loop the loops, this ride is fast and thrilling.
Seaworld Orlando has so much more than just those three rides but sadly on the day, we went a huge storm rolled in during the early afternoon so we had to cut our exploring time. We also opted to not ride Infinity Falls due to the fact we were there in December but it looked amazing and I know we would enjoy it on a hot day.
One of the smaller rides that we really didn't want to miss out on was Antarctica: Empire of the penguin. This trackless ride takes you on a calm or wild ride with Puck the baby penguin as you explore Antarctica and learn more about the penguins before coming face to face with them at the end of the ride.
We also made sure that we visited the Sealions so we could feed them. This was one of the girls favourite experience from when we visited in 2017 and they couldn't wait to do it again.
We just had time to catch a show before the storm hit so we headed along to Dolphin Days. Last time we visited we watched the Orca and Sealion show so this seemed like the logical show to see and I am so glad we did as it was spectacular.
Sadly we ran out of time and didn't get to explore the rest of the park and wander the animal encounters but that just means that we will need to go back again and again and again.