Those who read this blog regularly will know I am not a foodie, I mean I love food and i enjoy eating it but recipes and creativity is just not my style so when I agreed to take part in a Cake Pop Challenge I am not really sure what was going through my brain. I think I might have had a temperature or maybe banged my head that day.
Anyway the parcel arrived, the
bundle included: 200g Colour Melts Blue Tub, 200g Colour Melts Green Tub, 200g Colour Melts Pink Tub, 200g Colour Melts Red Tub, 200g Colour Melts White Tub, 200g Colour Melts Yellow Tub, 250g of flower and modelling paste, 130g of Multi-Coloured Sprinkles,165g of Multi-Coloured Hundreds and Thousands but no cake pop sticks!
I hunted high and low but I couldnt find them anywhere so I had to have a rethink.

Using my just add egg and water trusty cake mix at the ready and a silicone cake pop mould and the resulting mess was a nightmare!

Yep the hubby wanted to kill me when he came into the kitchen but I did manage to create a few special treats.
With the lack of cake pop sticks I decided that I had to improvise. Using all of the cake melt colours and using a few kids drink straws for legs I set about making some spring time farm yard animals.

I started of well with my sheep and
dog
actually recognisable.
My pigs in mud were not bad either.
My duck looks kind of like a duck and well the frogs went a bit droopy!
I am not the artistic type but even I was impressed with my
spring
farm yard cake animals.
They tasted good too!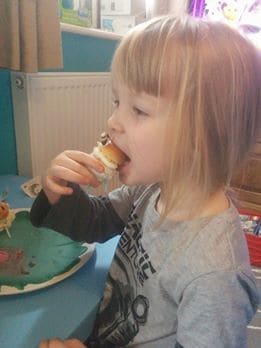 I honestly could not have done this without the Colour melts, a few seconds in the microwave and the disks turn into a runny covering that tastes kind of like white chocolate and dries hard. It keeps its colour well and dries easily making it a great thing to use for useless people like me. It is also great for the
kids
to use as it is bright, colourful and easy to use.
Ok I know I dont stand a chance but if I did win I would get
£100 worth of vouchers at renshawbaking.com plus a fantastic state of the art Cake Pops machine so I can make more without the mess.