During the May half term, we were invited along to our local Optical Express to take advantage of the free children's eye care service. I have always been surprised by how few parents ensure that their children have regular eye tests and I knew that it was almost time for us to go back for their two yearly checks. Optical Express commissioned a survey which suggests that kids now spend on average of four hours a day in front of a screen so it is even more important that we look after our children's eyes. It also suggests that one in 10 parents have no idea how often to take their kids for eye tests and also don't know how to spot the symptoms of poor eyesight.
My girls always enjoy going for an eye test and they are quick and easy to book online on the Optical Express website.
The eye tests don't just check your child's eyesight, they also check their eye health as well. The appointment is fairly quick and even though both of my girls were tested we were out of the opticians within 30 minutes and that included Elizabeth choosing her very first pair of glasses.
Elizabeth hs always wanted glasses but I didn't think she needed them as she had not mentioned anything. It turns out that she can't read the board at school very easily and wearing glasses will help to bring everything in to focus for her.
After being told that she needed glasses she was very excited to choose some and I was very impressed with the range. I remember looking at NHS glasses when I was younger and thinking they looked awful. Times have definitely changed and the styles of glasses available were fantastic and with a little bit of help, she chose a pair which she is looking forward to wearing.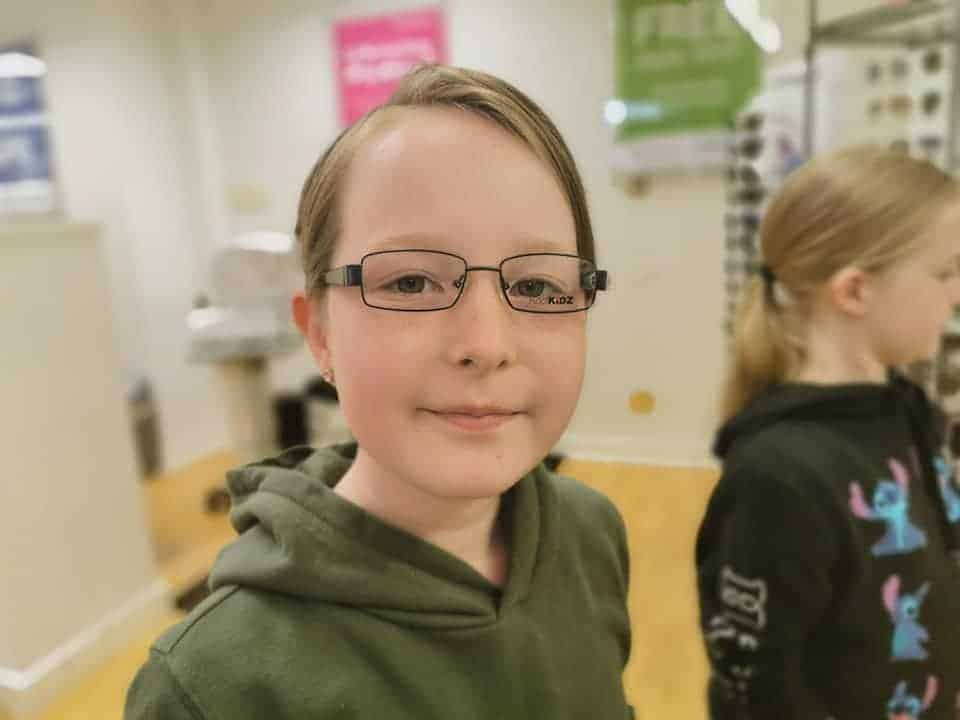 Children should have their eyes tested regularly, once every two years. Treatment for children is free on the NHS. You can book an eye test on the Optical Express website, in-store or via phone.
We are working with Optical Express on a paid collaboration. Advice and statistics are from the Optical Express 2019 survey of 2000 UK parents, Optical Express and Stephen Hannan, Clinical Services Director at Optical Express.