It is that time of year so it is time for me to pull together my gift guides and I thought I would kick it off with my Foodies Christmas Gift Guide.
Food and Drink gifts are perfect for all sorts of people and you can't really go wrong with a nice box of chocolates or some booze when you don't know them very well. Check out the items on the Foodies Christmas Gift Guide for some ideas.
These Chocolate Sprouts from ChocOnChoc are available on Find Me a Gift. They look and taste amazing and are perfect for secret Santa gifts or for those who hate the real thing but would love these chocolate sprouts.
Elizabeth Shaw creates some delicious chocolates but did you know that they also create a range of luxuriously tempting biscuits which can make perfect gifts. These biscuits are great for the older generation or for taking around someone's house when you are visiting.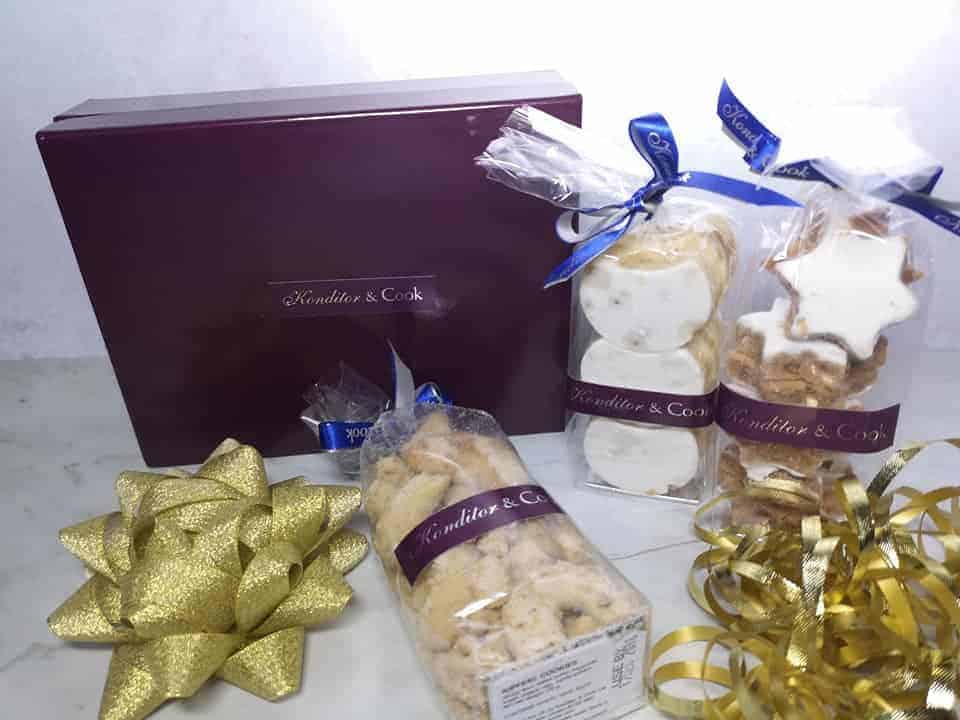 If you are looking to gift something that is super tasty and oozes class then check out the Konditor & cook website. This London bakery is home to lots of speciality cakes and amazing festive bakes that will have your mouth watering. Whether you are looking for a show stopping Chocolate Baileys Cake or Whiskey Bomb, a Vegan Cherry Amaretto Cake or some Mince Pies to drop round to a neighbour, they will have something for everyone.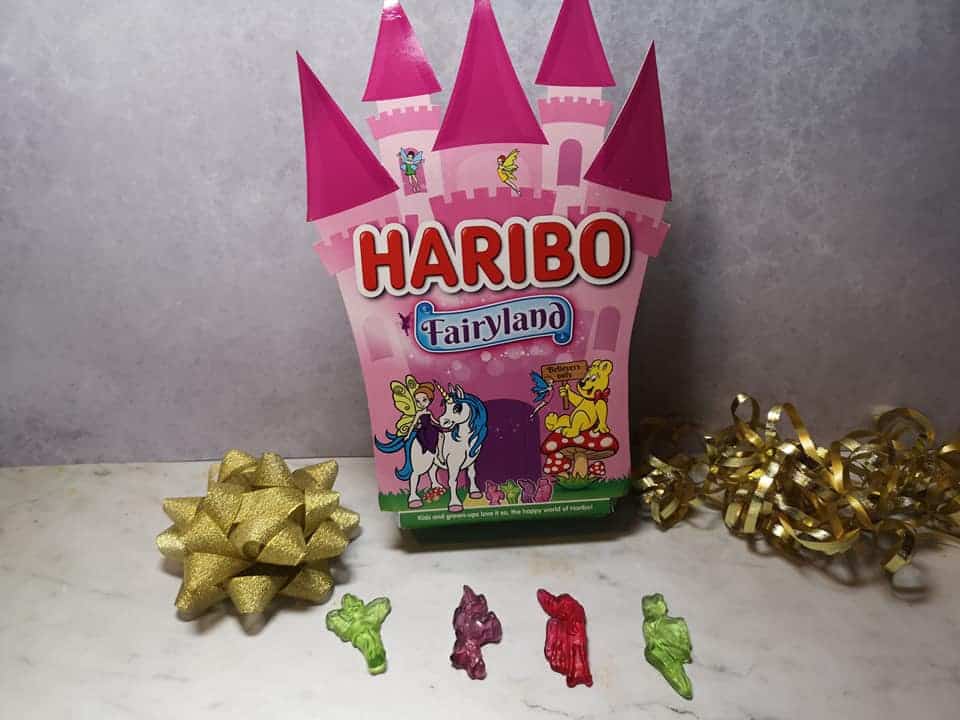 If the person you are buying for has a sweet tooth and is always away with the fairies then the Fairyland box from Haribo could make a great stocking filler or secret santa gift. Each sweet in the box is shaped like a fairy or a unicorn to help them break free from reality while enjoying a sweet treat.
In our friend circle, I am always the recipient of some hot sauces for Christmas and I know that some people love Biltong or jerky as much as I love Hot sauce. If you know someone who loves Biltong then you should definitely check out Woza Biltong.  Woza Biltong comes in four different flavours; Original Beef, Peri-Peri Beef, Cape Cinnamon Beef and Wild Venison. Additionally, Woza uses an unconventional beef cut expertly selected for superior flavour, texture and leanness, and is free from artificial preservatives, refined sugars and gluten! 
If you are looking to put together a hamper full of fabulous local products then look no further than Produced in Kent (organisers of Kent Food Trails). There are so many wonderful products being made right here in the UK and I was sent a selection of items made in Kent. The Faversham Brewery Christmas Ale, Fudge Kitchen Luxurious Caramels and the Real Deal Roasters which were all delicious and they would make a great gift.
There are lots of different recipe boxes out there but the Mindful Chef recipe box is a great box that allows you to choose from plant-based, meat or fish recipes and all recipes are free from Gluten, Dairy and refined carbs. The ingredients are of a really high quality and are portioned out so that there is no wastage. Mindful Chef sustainably sources from small award-winning British farms. The recipes are easy to follow and delicious and you can really see the quality in the ingredients.
I am a huge fan of Barefoot and I usually drink the Pink Moscato or White Zinfandel but the Barefoot Bubbly is a fantastic affordable sparkling wine that looks and tastes great. This is a light Pinot full of bubbles that is sure to add sparkle to Christmas and New Year celebrations and comes with an affordable price tag.
If you are buying a gift for someone who doesn't drink or someone who can't drink or maybe even someone who will be driving then Botonique Blush not only tastes great but it looks amazing and highly giftable. Botonique Blush is just 17Kcal per glass, with no added sugar, artificial sweeteners, flavours, colours or preservatives, caffeine or sulphites.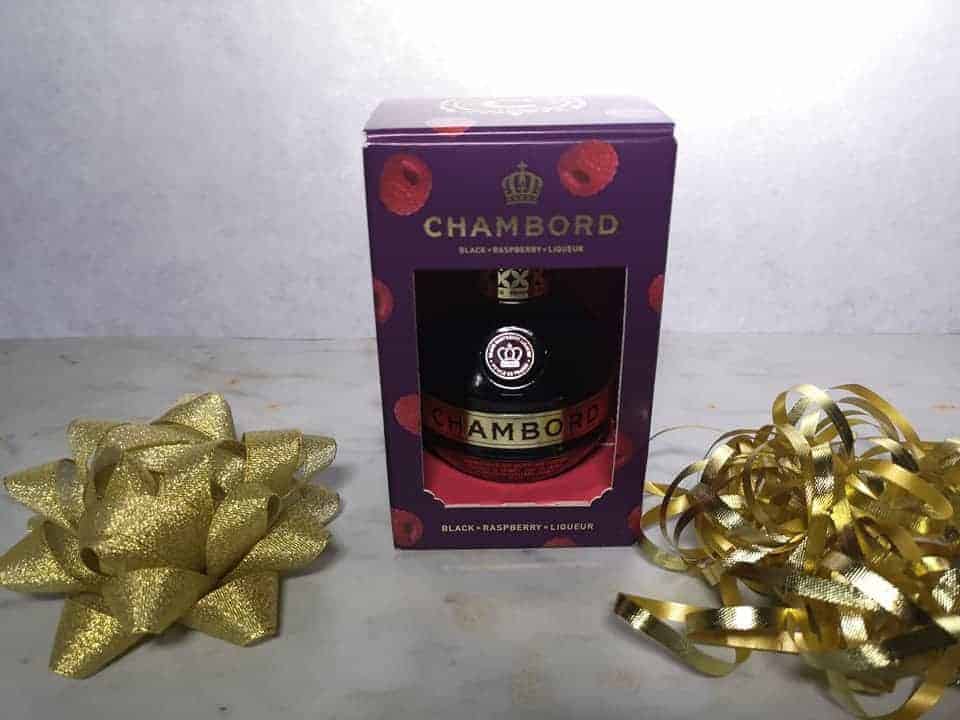 Chambord makes a great looking gift at Christmas but it also makes the most amazing cocktails when mixed with prosecco. Chambord is a black raspberry liqueur that is really versatile and tastes great with lemonade. I know of at least one person on my list who will be receiving this for Christmas this year.
So that is my Foodies Christmas Gift Guide. It is definitely missing a good gin and some cheese but I always head to the Manchester Christmas Markets to get them.