Next up for the gift guide list is the 5 to 8 year old age group. I wish my girls were still in this age bracket as it was so much easier to buy for them back then.
What better book to read in 2020 that the amazing story of Captain Sir Tom Moore, the man who inspired the whole country. This beautifully illustrated story shares his life story and all of the amazing achievements and adventures that led him to raise over £40m by walking laps of his garden.
For kids that love to get creative then the Gemex deluze creation station from John Adams is perfect. The great thing is you can really get creative and add your own designs to the jewellery you create. We may have added some halloween confetti to some of ours to make things a little less girly and a lot more spooky.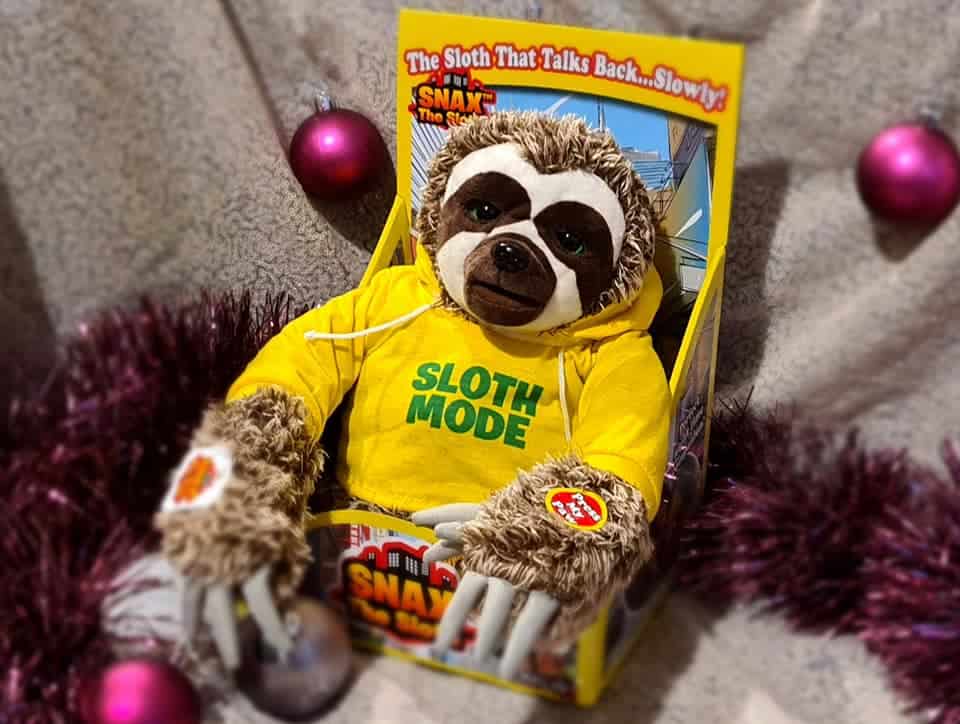 If you are a fan of Flash from Zootopia then you will love Snax the Sloth. I think he is my new favourite play thing as he repeats what you say really really slowly. Its the little things that keep me amused.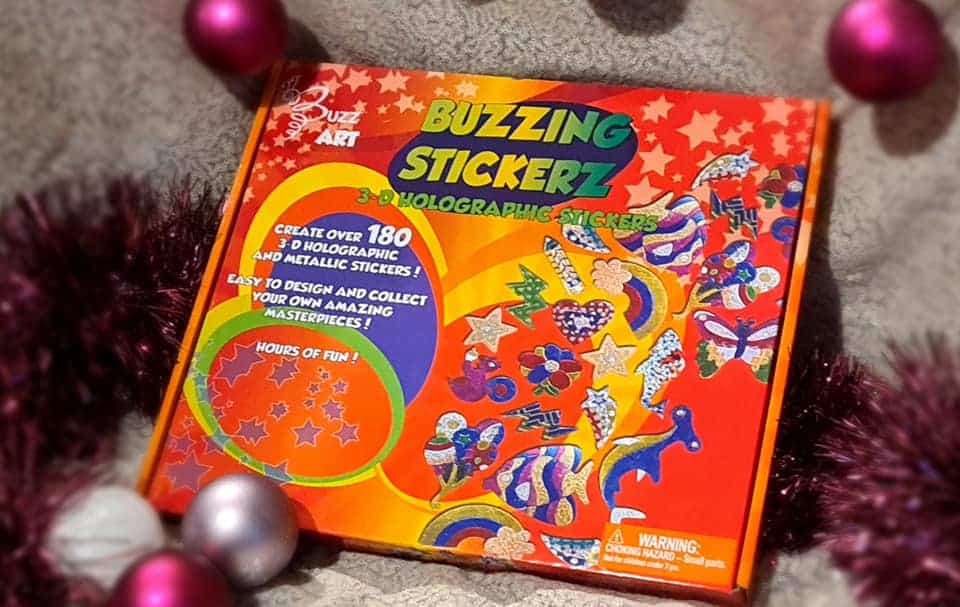 Another great creative toy is the Buzzing Stickerz set from Buzz Art. With the ability to create over 180 holographic and metallic stickers in lots of great colours its a great gift to keep them busy on cold winters nights (or days self isolating from school).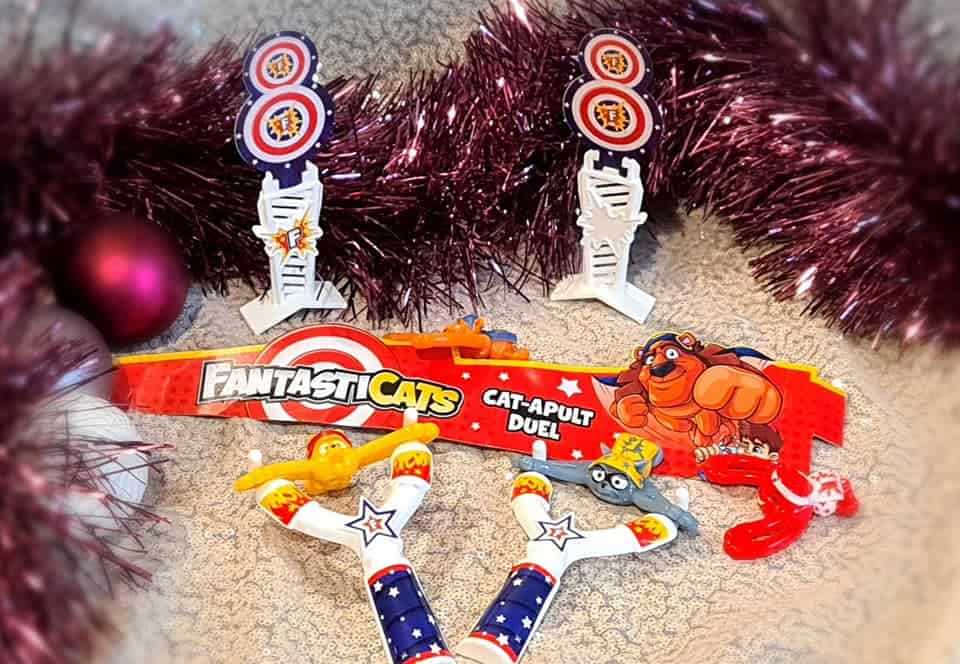 I fell in love with Fantasticats at the London Toy Fair in January. Such a simple concept so well created. The aim is to catapult your cats at the targets. There are a variety of different sized packs available with different price points. Fantasticats are cute to look at and fun to fling.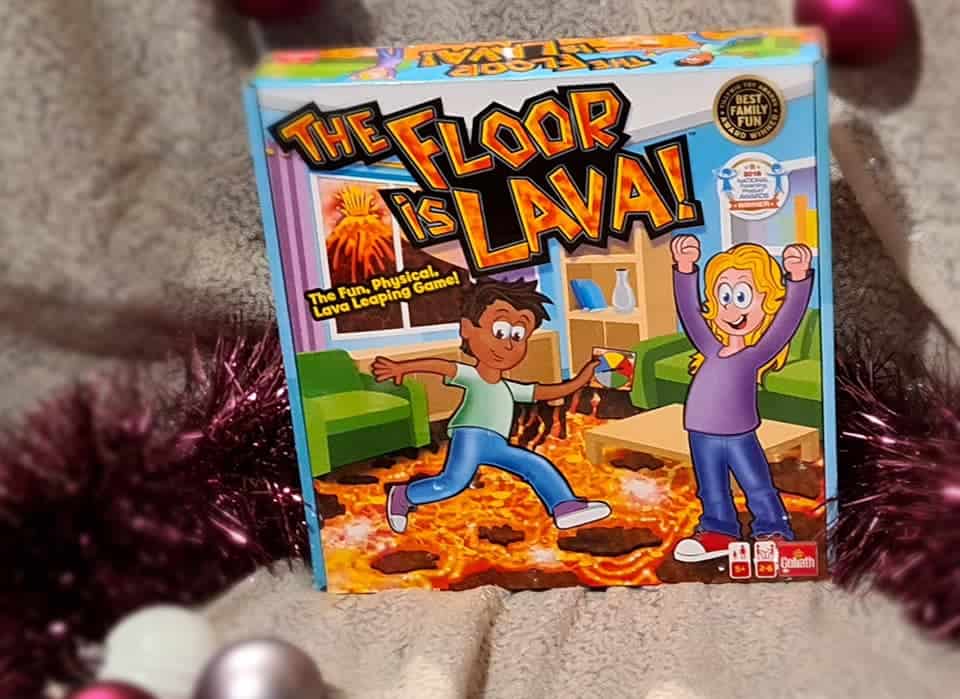 Bring the Floor is lave the TV show to life in your living room or garden, or anywhere really. The Floor is Lava game includes special safe spots that you dot around and use those to keep off the floor because if you fall in the lava you are out.
Stocking Fillers
When it comes to stocking fillers Alison still loves making her own snow and this Buzz Snow from Buzz arts expands to 100 times its original size and can be dried out to use again and again.
Emoji action is a fun fast paced game were you need to perform the actions as depicted by the emoji on the cards. The slowest person to react has to pick up the deck. First one to get rid of all of their cards is the winner.
Are your kids always asking if you will dye their hair or is that just mine? Using hair chalks is a great alternative and the Chalk It Classic pack features lovely bright colours making it a fabulous stocking filler.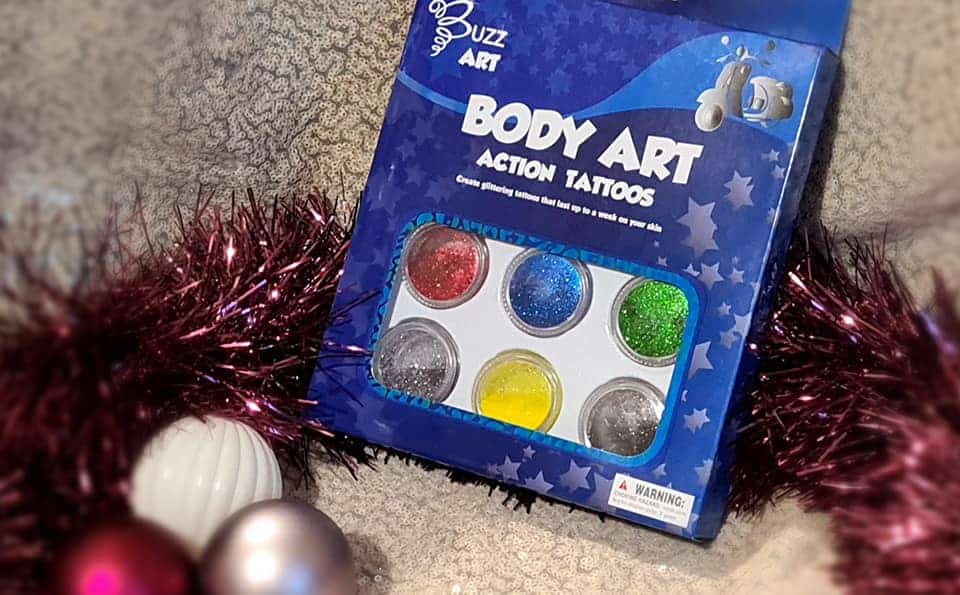 We love glitter tattoos but it is hard to find ones that are not all flowers and butterflies. This Action tattoos body art set comes to the rescue with some skulls, lizards, dinosaurs and more. A great addition to any stocking.