If you are looking for the best Easter gifts for kids that don't involve chocolate then you have come to the right place. Whenever I am looking at buying gifts for kids online there is only one place that I go and that is the Wicked Uncle website. Even if you are not sure what gift to buy them they manage to make it easy as you can search by price and age. Below are 10 great ideas for Easter gifts for a variety of ages.
Easter gifts for younger kids
Babysaurs sorting Set
If you are looking for an egg-based gift for a young child then the Babysaurs Sorting Set from learning resources makes a great gift. With 5 eggs and 5 different dinosaur figures, this is a great gift with an educational element.
Peek a boo bunny soft baby book
A fantastic book for a baby or toddler this soft Peek a boo bunny book is filled with different textures and flaps for the squeaky bunny to hide.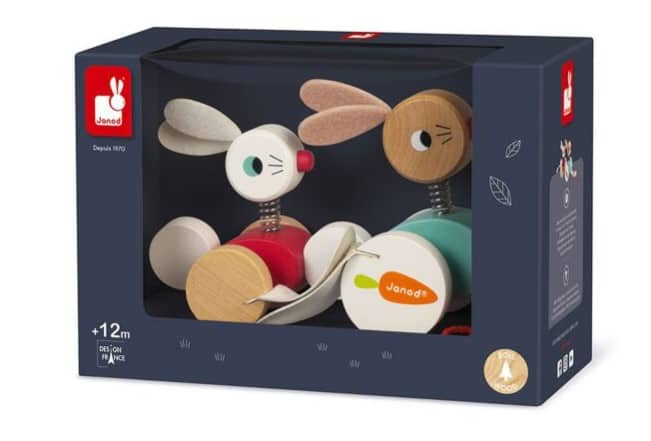 Pull-along rabbits wooden toy
When it comes to Easter gifts for toddlers then this super cute wooden pull-along rabbits wooden toy would be perfect. Not only are the bunnies super sweet but they have felt ears and faux fur feet that make a slapping noise as it gets pulled along.
Easter gifts for getting creative
Origami Animals
Easter doesn't always bring with it the best weather so buying creative Easter gifts is a great idea. This Origami animals set includes 24 sheets of beautifully patterned paper and stickers for added details they can learn to create 6 adorable animal origami designs.
Crystal Flowers DIY Craft set
If the kid you are buying for loves to get creative then they will love this Crystal Flowers DIY craft set. Use the wire to create a frame for the stained glass flowers and then fill with the coloured paint which dries to become solid. They can then complete the designs with crepe paper and modelling foam.
Tie Dye Luxury kit
This luxury tie dye kit comes with 7 different dye colours so that they can get creative. They can use the tie dye kit on all sorts of items from t-shirts to shoes and then wear their own designs.
Eugy 3D Meerkat
Eugy are a cardboard-based craft set that allows the creator to make a 3D model. With a variety of models available, you can choose the design that suits them most.
Easter Gifts for the great outdoors
Giant Bubble Set
All kids love bubbles so giant bubbles are bound to be a hit. If the weather is nice then being able to get outside in the garden to play with the bubbles would make the perfect gift.
Caterpillar Greenhouse
Easter is the ideal time to teach kids about growing their own food. This cute 40cm Caterpillar greenhouse come with everything you need to start growing basil, peppers and tomatoes.
Live Butterfly Garden
One of the things my own daughters loved doing when they were little was seeing the baby caterpillars get bigger and then turn into butterflies. This Insect Lore Butterfly Garden is as interesting as it is educational.
So there you go 10 great gifts that kids will love to receive this Easter and the best thing is that they will even wrap them for you if you want which is always the bit that I don't enjoy.